Portfolio of Sumailla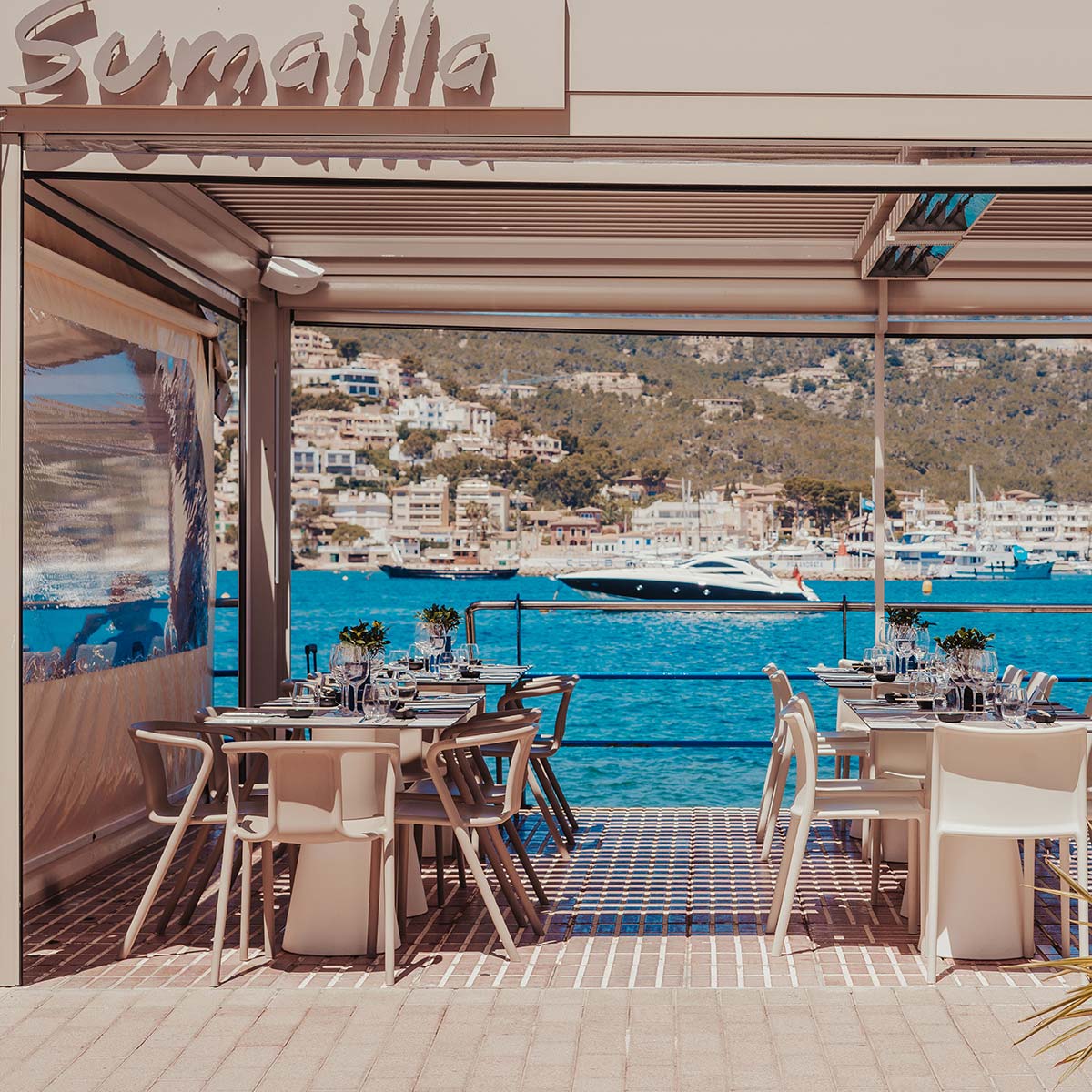 About Sumailla
Dining next to the sea overlooking the picturesque port of Andratx with its mix of luxury yachts and local fishing boats, is there any better way to spend the evening?
Toni Vera's restaurant Sumailla fuses Japanese and Peruvian cooking to exceptional standards, while maintaining a sense of originality. Chef Mauricio Farinola combines passion for cooking with Argentinian heritage which adds that all important personal touch to the menu. Raised by parents of Spanish-Italian origin, who helped him discover his passion for food, Toni has grown up understanding the importance of good quality in the kitchen.
Mauricio started his culinary career at the Institute of Gastronomy in Argentina, in Gato Dumas where he completed his training under the supervision of well-known Japanese cooking specialist, Iwao Komiyama. After having worked in various sushi restaurants in Buenos Aires, he then came to Mallorca, where he is now considered one of the best sushi chefs on the island.
Filled with natural light, Sumailla was designed by architect Jaime Garcia Ruiz who pressed importance on combining minimalism with the restaurant's natural surroundings. The restaurant is well-positioned in one of the most privileged natural harbours in Mallorca, and arguably, in the Mediterranean. You can eat al fresco on the terrace, within touching distance of the water, and enjoy some of the most beautiful vistas on the island as the sun dips behind the hills of Andratx.
If you opt for a glass of wine with your meal, you will love Sumailla's selection which features some of the best wines from Mallorca, the mainland and around the world. Or if you prefer a glass of fizz, there are Spanish cavas and some of the best names in French champagne. Cocktail-lovers will be happy too thanks to a vibrant drinks menu that blends perfectly with fusion cuisine.And there's even more to Sumailla…. You can enjoy their dishes wherever you fancy, with their professional catering service and take-away menu. Sumailla's philosophy is "be mindful of every detail, to bring originality, to offer high quality and to create unforgettable flavours and feelings". And judging by their loyal customer following, they certainly do just that.