One of the island's top construction companies Alibaz, celebrated over twenty years of hard-work, passion and commitment to quality design.
The event brought together professionals from all over Mallorca, as well as customers, friends, family and Alibaz employees. The evening was focused on not just commemorating what has been, but what is expected for Alibaz in years to come.
"After twenty years of experience, we find ourselves in a moment of reflection and evolution towards a future we are excited to design and build. The important thing for us is not what we achieve but how."
Ca'n Pintxo supplied the catering and adapted their menu to suit the  "Living in the Future" theme of the evening. Guests were also given boxes of Lego to get creative and produce their own interpretation of the future.
Address details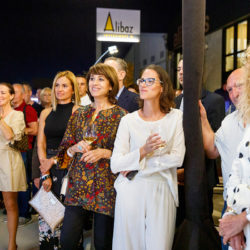 Alibaz Construcción
Colomer, 6, pasaje particular, Polígono Son Bugadelles, Calvià