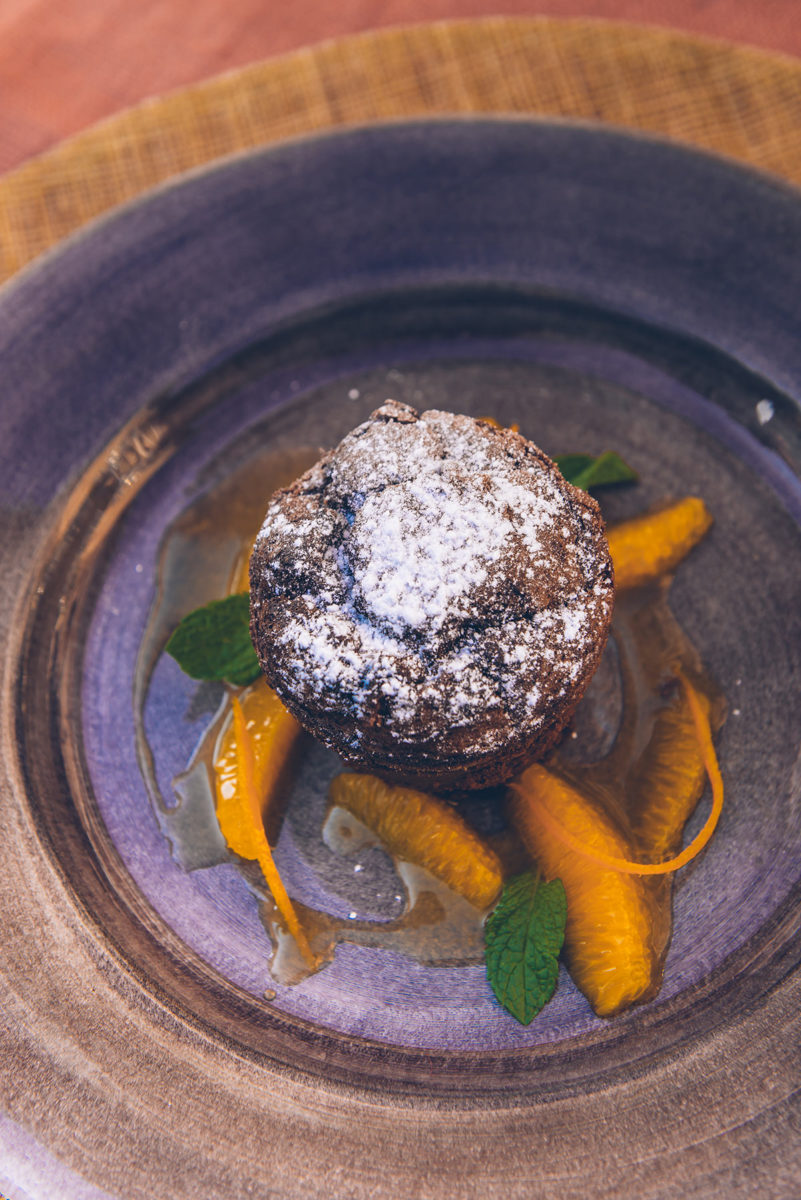 The Soufflé
200g egg
120g sugar
130g butter
80g dark chocolate
50g turron
55g flour
Whisk together the egg and sugar. Melt the chocolate and turron to the egg mix, then add softened butter. Mix it all up and add the flour. Place in soufflé moulds and place in the oven for 10-12 minutes at 120 degrees.
The Marinated Orange
4 oranges
20g orange liqueur
Peel oranges and soak the fruit in the liqueur. Garnish with orange zest and mint.
Photos: Sara Savage · Chef: Gerhard Berktold · Styling: Helen Cummins