Portfolio of IbizaStyle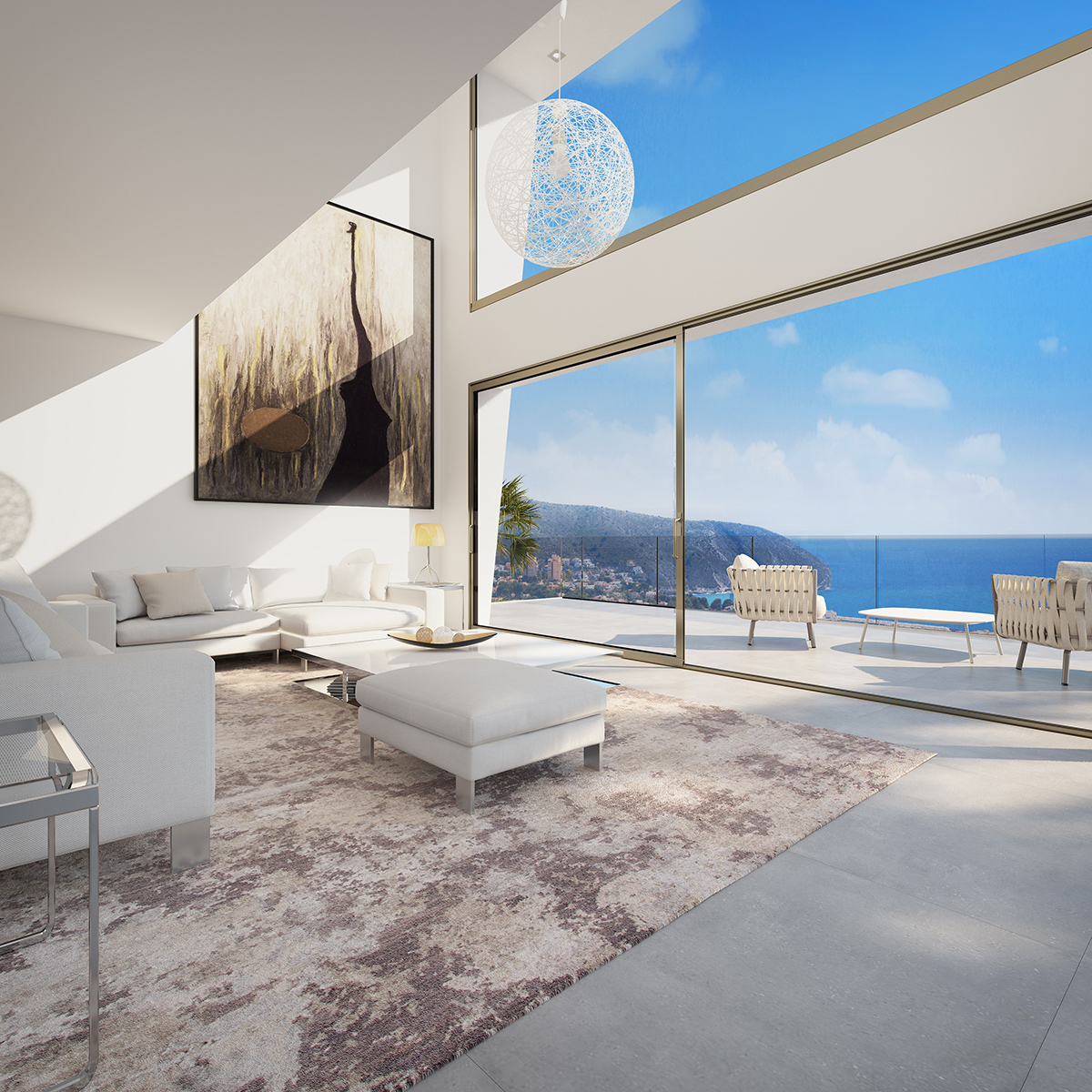 About IbizaStyle
Perfection. That's what architect, designer and building contractor Klaus May aims for in his work. And gazing upon any one of the 150 projects he has completed with his company Ibizastyle®, this laudable objective is certainly evident.
Klaus May has been designing and building top-quality houses and complete properties mainly on the Costa Blanca, Ibiza and Mallorca – regions of Spain that perfectly suit his particular architectural finesse. His signature style is elegant and timeless, with clean lines, bright open spaces, and modern minimalist forms. It's 21st century Mediterranean chic with Balearic flair.
In his quest for perfection, there are certain architectural principles that Klaus May insists on applying to his designs.
"Architecture should never become decoration," he insists. Clean forms are what matter in his creations, with high, light-filled spaces and clear lines of visibility that run though the building – and out to spectacular sea views.
While no two of his houses are alike, Klaus May has strong ideas as to what constitutes the perfect home – a suite for each family member or guest, large open-plan lounge, dining area with fully-equipped modern kitchen, and an Infinitypool as standard. Domotic smart home systems should include everything from automatic external venetian blinds, individual light management and state-of-the-art building technology to video surveillance and alarm systems.
But Ibizastyle® is not just about the building. Klaus May personally looks after the customer every step of the way, from helping find the ideal plot to developing 3D representations of the client's dream home – and completing it on schedule at a fixed price. An added interior design service means projects can be provided turnkey.
Throughout the process, Klaus May understands communication is key: "For me, the conversation with my clients is an essential component to construct a unique 'Ibizastyle® house." Because after all, perfection is about fulfilling the hopes and expectations of the client – perfectly.
Discover which architects in Mallorca are changing the island's property landscape with their forward-thinking sustainable designs.