The construction company Edificam proudly opened their new headquarters in Polígono de Son Bugadelles to celebrate what is the first zero energy building on the island. Guests were invited to come together and toast to the success of Edificam which has had over ten years of executing the highest quality projects.
Edificam has kept its mission statement clear from the start "to build to create life." They believe this new office will offer a cool creative environment for its workers, particularly since its facilities use 100% renewable energy.
Guests enjoyed a welcome cocktail which was then followed by catering by Marc Fosh. Music was provided by Brassclub and the Mallorca soul band Inear.
Address details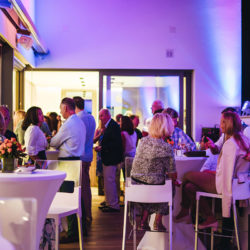 Edificam
Carrer de la Mar Mediterrània, 16, Santa Ponça