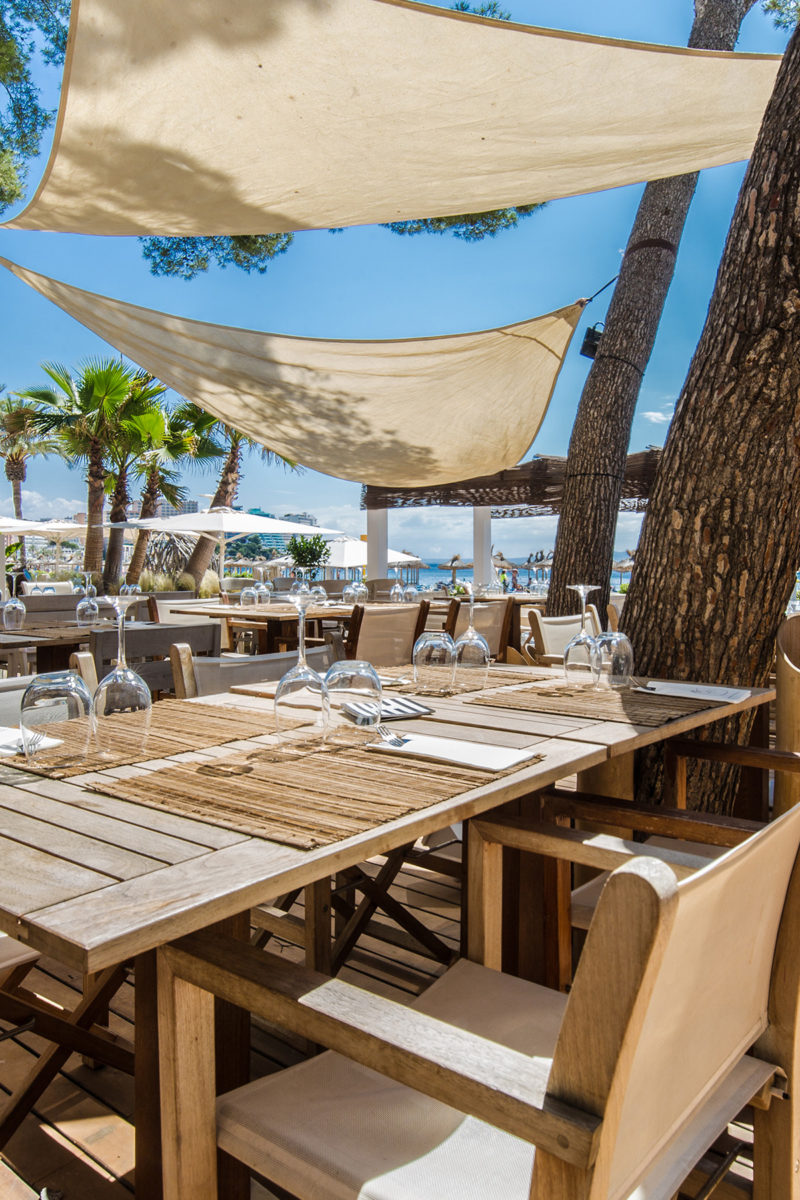 Stretched out on a soft lounger, hot Mallorcan sun warming bronzed limbs or dappled in the shade under a cluster of pines. A bottle of Moët chilling poolside as you slip into the cool bubbling water or muddling the fresh mint of a mojito, sand between your toes as you gaze over the glistening bay. The Zhero Boathouse is there to provide your perfect beach club moment.
Opened in 2015 with a prime position overlooking Magaluf's sandy beach, Zhero Boathouse was one of the first signs of the changing face of the popular holiday destination. Its swish, uber-cool look was an early trendsetter, putting the resort on course towards a trendier more upmarket vibe, and in doing so attracting more glamorous crowd.
The Boathouse's breezy, beach club atmosphere combines with cutting-edge trends in gastronomy and design brought from the international hubs of fashion – Paris, Berlin, New York – to the shores of Mallorca. A mouthwatering menu offers both healthy and hearty choices, with dishes such as ceviche with mango and pomegranate alongside Australian beef fillet and – always a hot favourite – the Zhero Wagyu burger.
Resident DJs provide a soundtrack of chilled Balearic beats to an atmosphere already filled with feel-good vibes, a laid-back scene mixing easy laughter, relaxed smiles, and friendly chatter. And as the sun slips over the horizon, the ambience gently shifts to night mode, with the warm glow of wicker lightshades and flickering candle lanterns setting the mood for dinner and evening drinks. And with the bar open past midnight, you can linger until late, mingling with the resort's hipper elements drawn to this fashionable oasis.
Combining a buzzy beachfront setting with boho-chic styling, top-class cuisine with expertly-mixed cocktails, Zhero Boathouse offers a blissed-out, sun-kissed experience by day and one of the coolest nightspots on the southwest coast of Mallorca.  
Address details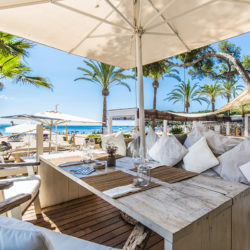 Zhero Boathouse
C/ Contramirall Pou 1, Magaluf