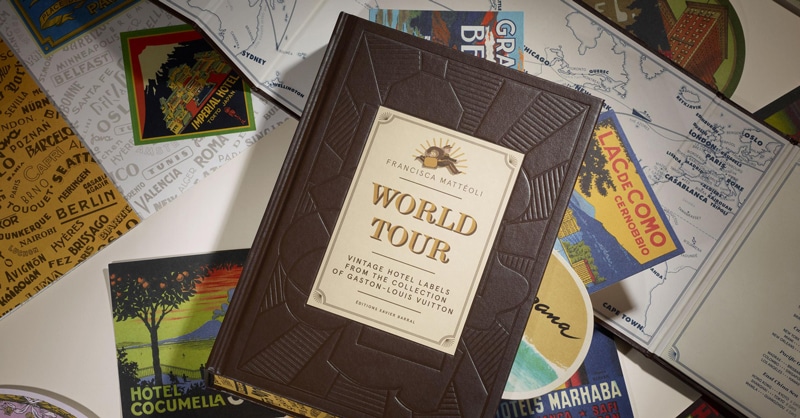 Louis Vuitton and Editions Xavier Barral present a somewhat unusual travel book that takes you on a tour around the world illustrated by labels from thousands of hotel from the private collection of Gaston-Louis Vuitton. Formerly used by travelers to show them off on their bags, these little posters narrate fantastic adventures and guide us on a new tour, the World Book Tour, to the mythical past of the art of travel.
Porter and traveler, Gaston-Louis Vuitton, Louis's grandson, collected during his lifetime more than 3,000 labels hotels worldwide. Stuck on the luggage of travelers by hotel employees for advertising purposes, these labels were witness to the extraordinary journeys performed their owners and were dreaming of distant landscapes. From Paris to Rio de Janeiro, London to Tokyo, these labels invite us to travel around the world, following the course of the steamboats of the first half of the twentieth century.
Exotic, poetic, unique and different, this book presents for the first time more than a thousand tags from this fantastic collection and would make a great Christmas gift for the travel enthusiast.
The book is available in store now for 83€.