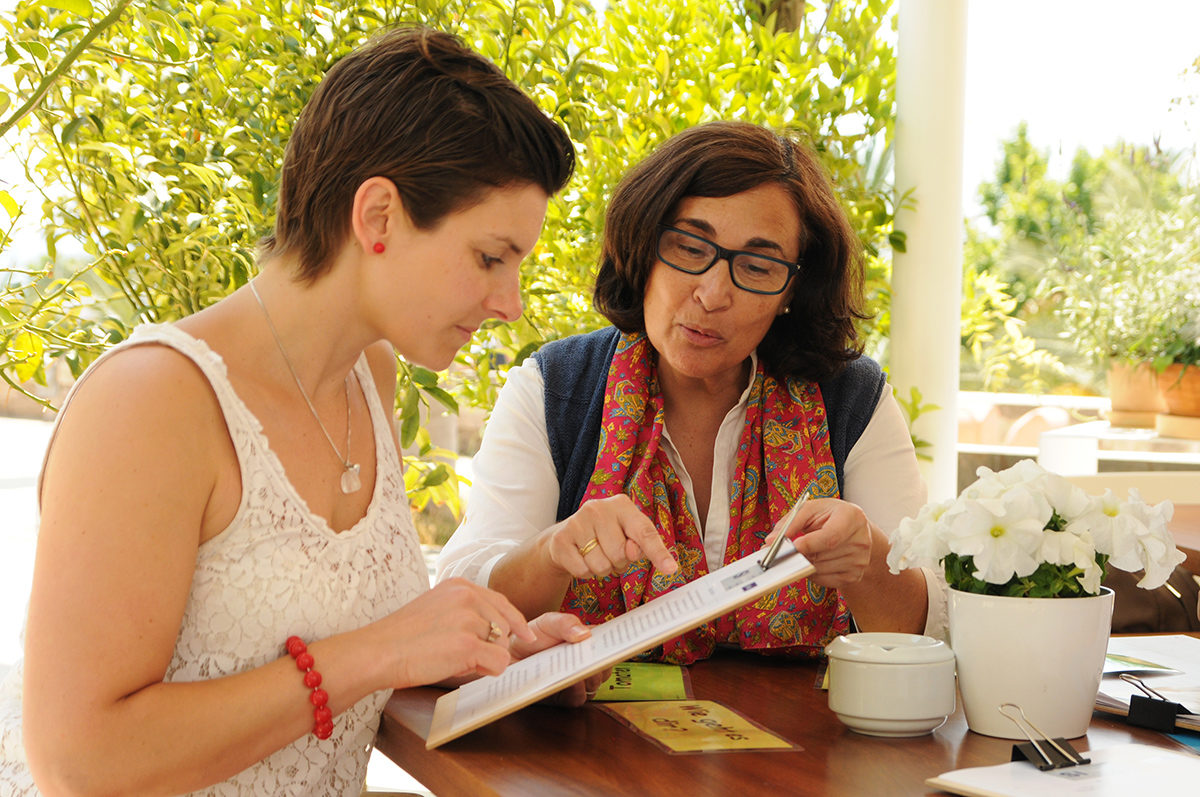 You're in your favourite tapas bar. The barman and two locals are having a heated debate about last night's Barcelona-Madrid game. Messi's goal in the final few minutes is still fresh in your mind, and you tell them you thought it was magic. With fevered emotion, they agree, and you join in a clink of glasses to this moment of football wizardry. Later, at the market, the friendly lady at the fruit stall you see every week tells you she's beaming because she's just become a grandmother.
It's these day-to-day moments that enhance your time in Mallorca invaluably. Words are the key to real connection, and Glossolalia not only gives you the key, it makes the journey to walking through the door a pleasure.
Forget all you thought you knew about foreign language learning being a hard struggle. Put yourself into the hands of the enthusiastic, motivational teachers at Glossolalia, and you'll join the ranks of the many former students who say they never imagined learning would take place so quickly.
The modern villa Palma headquarters feature bright, airy classrooms fitted with high-tech audio-visual kit, set around a turquoise swimming pool, but in truth, the classroom extends far beyond to the world outside; to the thriving markets, restaurants, and cultural hot spots of the island.
The international, multidisciplinary team rigorously sourced by Glossolalia receive special training in Superlearning and Suggestopedia teaching methods. For their students, this means full immersion in real, practical scenarios, all senses engaged.
In the genius 'cinema classroom', you lie and relax on squashy reclining chairs. Not an excuse for a siesta, it's about stimulating the long-term memory, meaning words you've been learning soak into your brain.
"Its all about tapping into the power of subconscious awareness, geared to quickly knocking down the language barrier – and fast" say the dynamic founders, who also specialise in teaching staff members of businesses with international clientele so that they can thrive with this proven approach to rapid language acquisition.
Glossolalia means having the gift of tongues; and once you have it, the door to an exciting life in Mallorca will open.
Address details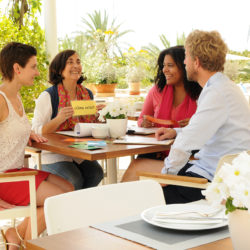 Glossolalia Language Centre
Avenida Picasso, 60, Palma