Last night Isabel Guarch launched her first high-end jewellery collection #Ellemental at leading interior design brand Terraza Balear. Nothing about this event was ordinary, due to the 5 luxury partners who played a role in making it an immersive and sensory experience based on 4 natural elements: Water, Fire, Air and Earth.
With collaboration from Terraza Balear founder, Mariana Muñoz, Catavinos, Can Axartell winery, Chef María Moreno de Gaudeix, the pastry maker, Serena Sirini aka Mrs Sweet and the perfumer Irene Gisbert from Ainea Perfums, a special art installation was created in which guests could activate all their senses.
It was an enriching experience and  a unique way of showcasing jewellery characterised by feminine totems and a female connection with nature.
Address details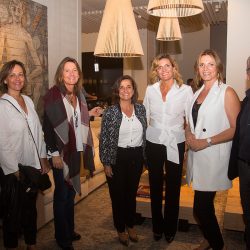 Terraza Balear
C/. Islas Baleares, 18 - Polígono de Son Bugadelles, Santa Ponsa