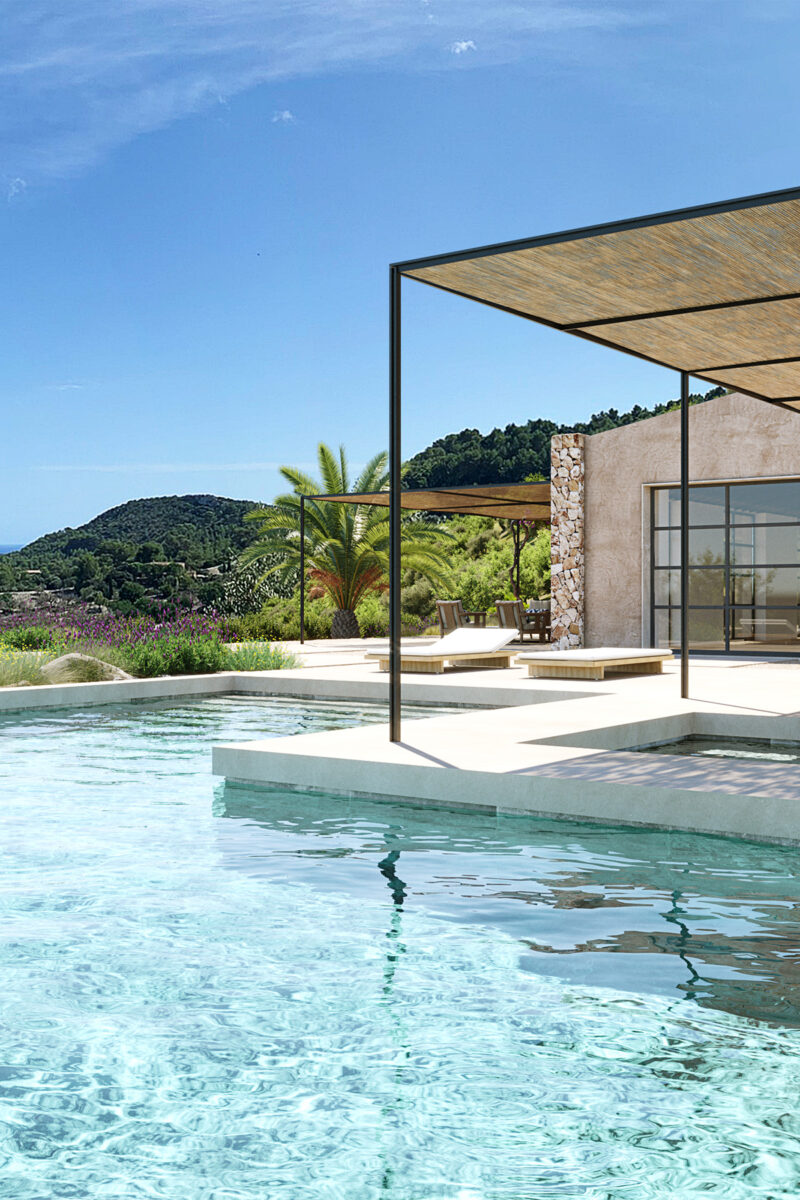 Nestled high up in the hills of south east Mallorca is a spectacular architectural venture from French property developers Dukies Concept. Their Son Maciá Villa forms one of several luxury new builds the company are building using only the highest level of creative and architectural protocol. They are building for the Mediterranean dreamers – for those who seek only the best sea views and quiet in the rustic heart of the Mallorcan countryside.
This 5-bedroom, all-on-one-floor enclave is spectacular on all accounts. It is situated overlooking the tranquil village of Son Maciá, home to a lovely sandstone square, welcoming cafés and a local supermarket. Mallorca's second biggest city, Manacor, is just a 10-minute drive away and the world famous Rafa Nadal Academy is also located nearby.
Luxury villa in Son Maciá
Luxury villa in Son Maciá
Luxury villa in Son Maciá
Luxury villa in Son Maciá
Luxury villa in Son Maciá
Luxury villa in Son Maciá
Luxury villa in Son Maciá
Luxury villa in Son Maciá
The area is loved for its hiking and walking routes, characterised by the salty air of the sea nearby and delicate infusion of olive and cypress trees. Villa Son Maciá (the official name for the property) encapsulates all of the island's magical beauty – transforming 37,000m2 of highly-perched woodland area into a luxurious place to while away time in Mallorca.
The philosophy of this property is rooted in fusion, subtly blending architectural modernity and high quality materials to create an absolute masterpiece. The developers are calling it 'Neo Finca' combining the charm of tradition with the benefits of modern technology.
Award-winning architectural studio, Aarquitecto, are heading the build bringing more than two decades of local expertise to the project.
If you would like to find out more about the construction of this exceptional property in Son Maciá, get in touch with us today!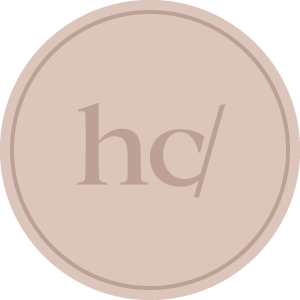 Tell me more about this property!
The real estate agency selling this property will be happy to answer any questions you may have. Simply fill in the form below and the agent will get back to you shortly.
See below for more Villas for sale in Mallorca!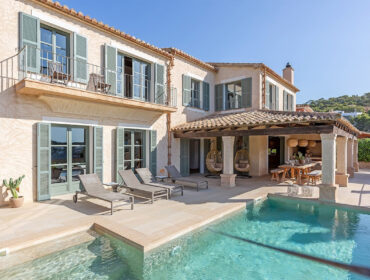 Discover the best Mediterranean villas for sale in Mallorca handpicked by Dr. Helen Cummins and team of local property experts.