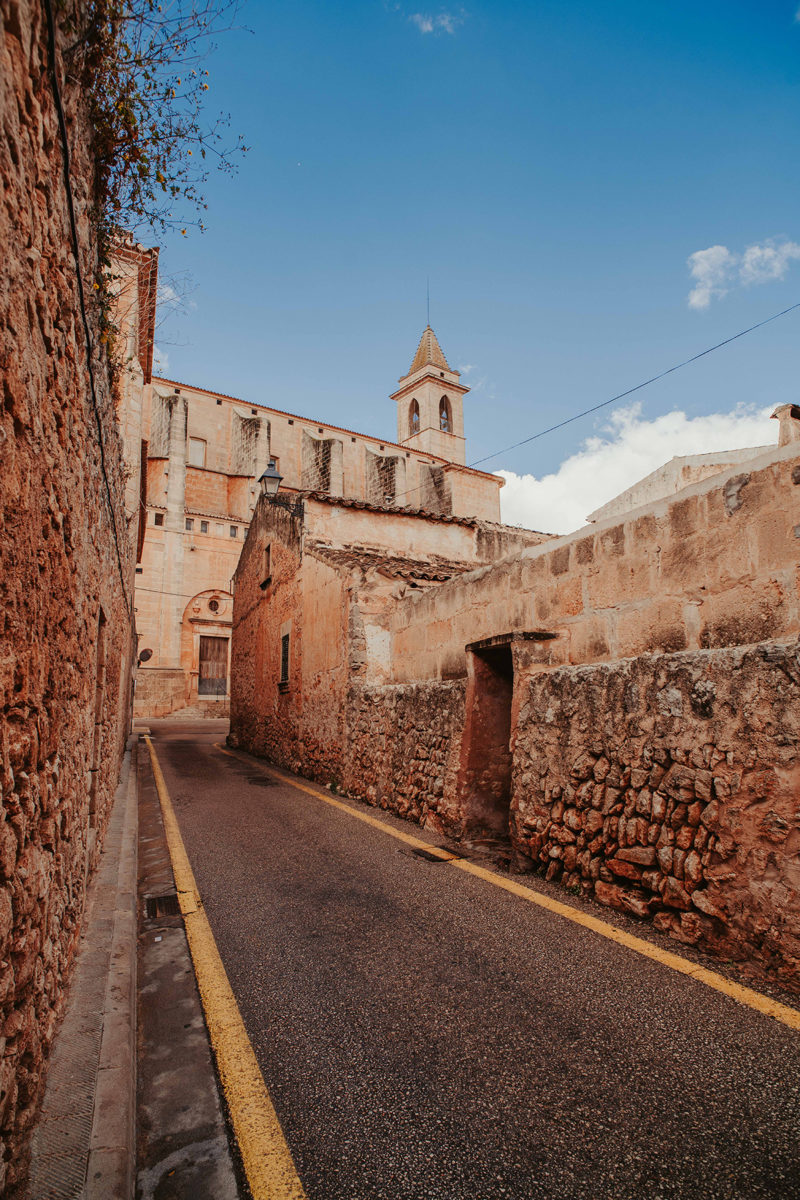 Santanyí is a township that has managed to retain its authentic Mallorcan charm. A traditional but upmarket rural town, living in Santanyí appeals to most for its peacefulness and natural beauty, combined with a good dose of culture, art, and gastronomy. Small and quaint, this picturesque town is nestled within agrarian surroundings in Mallorca's southeast yet is still within easy access to some of the islands most breath taking, unspoilt coastline. As such the area attracts a good mix of foreigners and expats looking for a slower pace of life in what is still a relatively untouched area of the island. You will find Mallorcan and Spanish residents intermingling with a large German community, as well as smaller numbers of British, Dutch, Scandinavian and Italian denizens.
Santanyí's rich history dates back over 700 years to the Moorish era, but was officially founded in 1300 by King Jaume II. Frequent pirate invasion and looting plagued the town from the 14th century prompting the erection of city walls and bastions of stone, evidence of which still stands today. In fact, when meandering through Santanyí it always feels like golden hour thanks to the honey hued churches and buildings made of the unique and iconic marès sandstone still quarried in the area. This unique aspect makes the village particularly attractive, and it is easy to see why property in Santanyí is so desirable.
Good to know about Santanyí
Local Language
Spanish (Castellano), and Mallorquin are the official languages, but a large expat community means German and English are also widely spoken.
Main Industry
The town mainly centres around small boutiques hospitality and retail businesses alongside real estate offices. There is a real mix of cultures, with Dutch, German, Italian, English, Irish and Swedish all representing the workforce as well as Spanish and Mallorquin.
International Schools
There are no international schools in the direct vicinity of Santanyí, but approximately half an hour's car journey away is the Rafa Nadal International School catering to children from nursey age through to 18 years. Affiliated to the Rafa Nadal Academy there is considerable focus on sporting excellence alongside academic distinction. Additionally, there is a good range of international schools located in Palma, just under an hour away by car.
Distance
40-minute drive from the airport
50-minute drive to Palma
40-Minute drive from Hospital de Manacor
50-minute drive from Son Espases hospital
20-minute drive from Marina de Cala d'Or
Transport
As a somewhat secluded area, hiring your own vehicle is the best choice to get around, with the journey from Palma (and the airport) being quite straightforward on the MA-19 highway through to Llucmajor and Campos. Santanyí does not offer many options in terms of public transport or travel guide operators, but there is a local 24-hour taxi service – Taxi's Cala d'Or which services the Santanyí region plus airport transfers for a maximum of 4 passengers.
THE SANTANYÍ STREET MARKET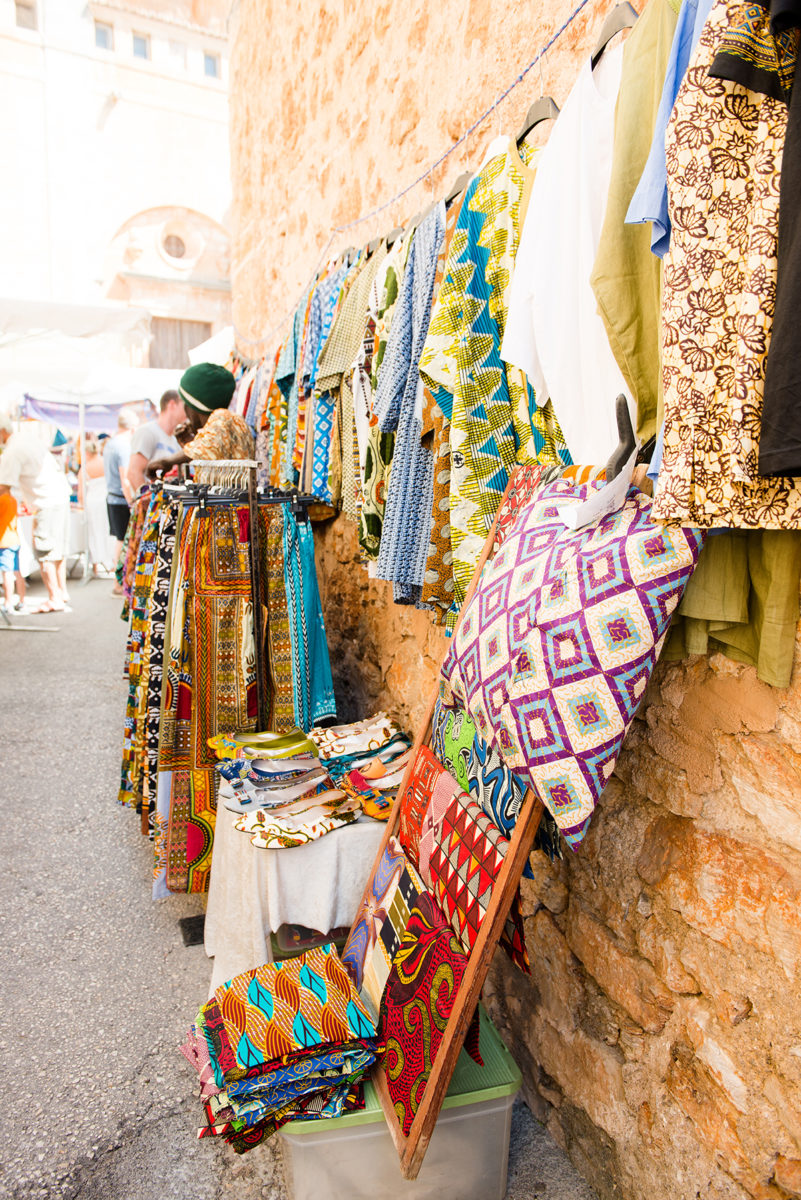 Perusing your local market and stocking up on items for the week is part of the routine and lifestyle in Mallorca and living in Santanyí is no exception. Wednesdays and Saturdays see the usually sleepy village come alive with what is considered one of Mallorca's best and liveliest street markets. Stalls proffering everything from fresh local produce and deli items, to clothing, wine and handicrafts overflow from the narrow alleyways around the main square of Plaza Mayor and beyond. One of the most popular markets on the island, what began as a few fruit and vegetable stalls now encompasses a huge variety of products from more than 150 vendors. Delight in mingling with the locals, perhaps stopping for a café con leche on a terrace to watch the world go by, then pick up some seasonal goodies and local artisan specialities such as sobrassada and cheese at a market which truly embodies the essence of the island.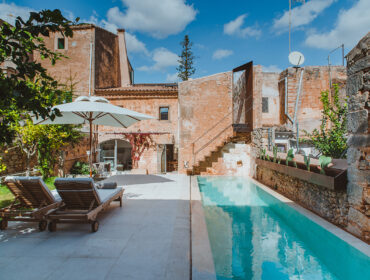 Property in Santanyí has a lot to offer, from impressive architecture to a privileged location closeby to some of the islands most breath-taking coastline.
Santanyí in photos
fg_lazyload
Plaza at Santanyí
Cal Reiet Hotel
Santanyí street market
Parròquia de Sant Andreu, Santanyí
Santanyí street market
Parròquia de Sant Andreu, Santanyí
Parròquia de Sant Andreu, Santanyí
Retroway Restaurant
Santanyí streets
Parròquia de Sant Andreu, Santanyí
Experience Santanyí
After your Saturday morning trip to the market there are multiple ways to continue soaking up the Santanyí culture and charm. Take a stroll through the quaint streets popping into the various boutiques and galleries where you could find the next stand-out decorative piece for your home. The much-loved Flor de Sal d'Es Trenc shop is definitely worth a visit. There you can select one of the many interesting premium salts which are hand harvested from the impressive salt flats- Salinas d'Es Trenc on the edge of town.
Boasting some of the island's best beaches, a luxury of living in Mallorca's South East is the abundance of crystalline coves and coastal walks within a short distance. Cala Santanyí is the nearest beach and with its calm water and white sand is a popular spot during the summer months. Head a little further out and you'll find less people and more seclusion – Cala Figuera is a fishing port and as such has no beach but is great for diving, while Cala Llombards is a small yet stunning beach ideal for relaxing.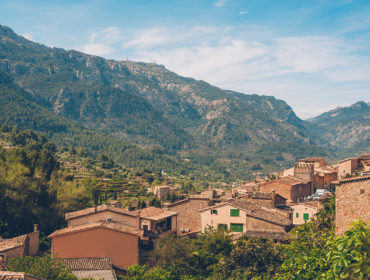 Did your favourite town in Mallorca make the list? Check out Helen Cummins' selection of the prettiest towns on the beautiful island of Mallorca.
Events in Santanyí
International Music Festival
Every year between April and September the International Music Festival of Santanyí takes place, bringing well-known musicians from all over the world to the island. The concerts are free, allowing locals to enjoy an exciting and varied line up of artists performing in the town.

Saint Antoni
Saint Antoni is the patron saint of animals, and the Saint Antoni festival is celebrated on the 17th January each year with bonfires, singing and dancing, devil-chasing and animal blessings, harking back to the island's agricultural roots and the importance of animals for essential farm work.
Saint Jaume
The Saint Jaume festival is celebrated in the last two weeks of July with a packed events programme including live music, workshops, and sports each day, with a 'correfoc' (fire run) on the evening of the 24th. The celebrations culminate on the 25th with the feast of Saint Jaume, and a fireworks display.
Sa Fira
On the third Saturday in October Santanyí celebrates Sa Fira – the autumn fair. Based around agriculture, the fair has plenty of activities for the whole family, with dozens of stalls lining the towns little streets. Take part in the arts and crafts, culture and gastronomy on offer as the locals, businesses, bars and restaurants come together and participate.
Restaurants in Santanyí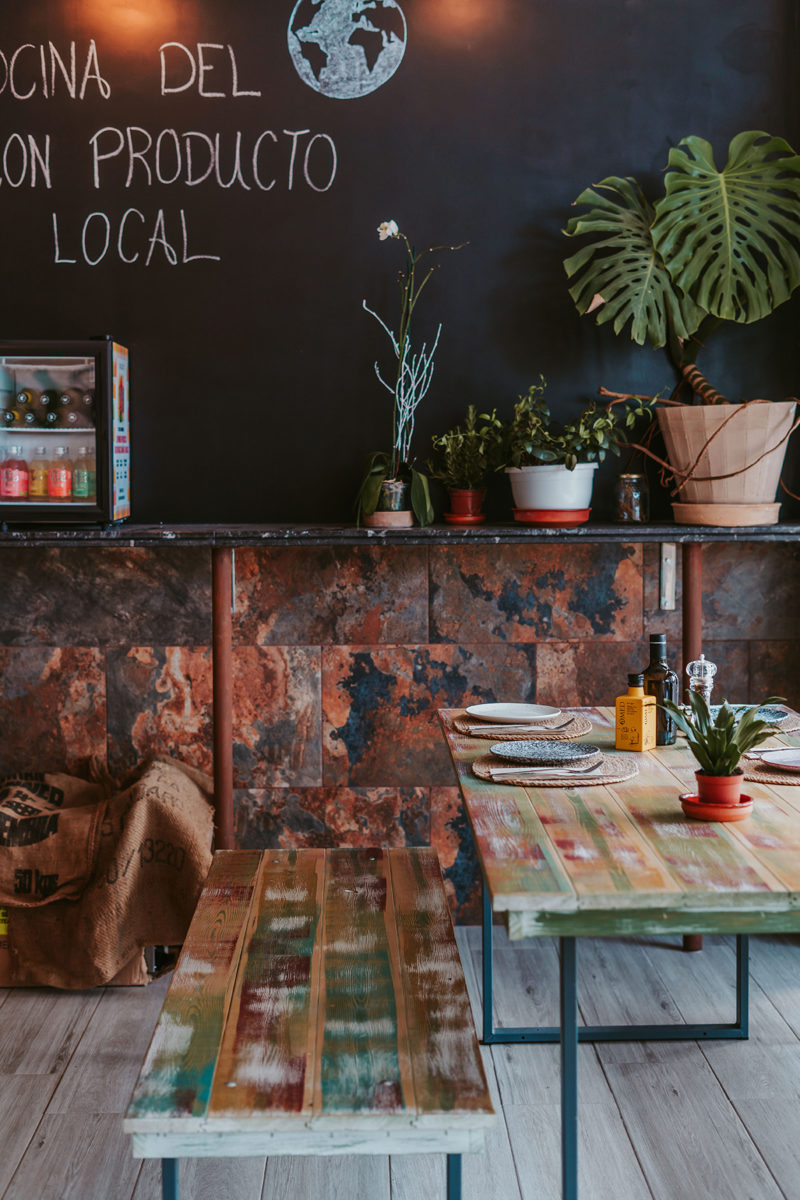 For a small town Santanyí has a surprisingly good selection of cafes and restaurants, mainly concentrated around the cobblestone streets surrounding Plaza Major. Here you will find a range of choices from typical Mallorcan cuisine, to international flavours, and healthy wholesome fare.
Newcomer Retroway is a cafe which fulfils all the requirements of delicious yet nutritious meals, with plenty of organic, vibrant, plant-based dishes that will leave you feeling equally nourished and virtuous. Health conscious locals are also eagerly anticipating the opening of GRÁ, the first plant-based Irish pub on the island. Dishes such as chipotle cauliflower tacos will be made from scratch with locally sourced ingredients, and can be washed down with a beetroot margarita, or cold pint of Guinness in the chilled yet high vibe atmosphere.
Just on the outskirts of the city centre sits Es Cantonet. Occupying an elegantly restored century old building, you will find the ambience on par with the food at this local institution. The small, carefully designed menu showcases Mediterranean cuisine with an Asian influence and is supplemented by varied daily specials based on the best fresh seasonal ingredients available.
New kid on the block, and already a local favourite, Henry Likes Pizza is the child of German actor and film producer Til Schweiger who already owns two pizzerias in Hamburg. The large beer garden is the newest addition to the creative space concept East 26, and the perfect spot to quench your thirst and refuel after a long day at the beach.
When romance is on the cards look no further than Laudat. Savour rich Mediterranean flavours and bask in Santanyí's glorious weather while dining al fresco on the fantastic terrace. Let the knowledgeable staff recommend a perfect wine match from their carefully curated list, or try one of their specially created Laudat wines, which can also be purchased to take home and enjoy.
Nightlife in Santanyí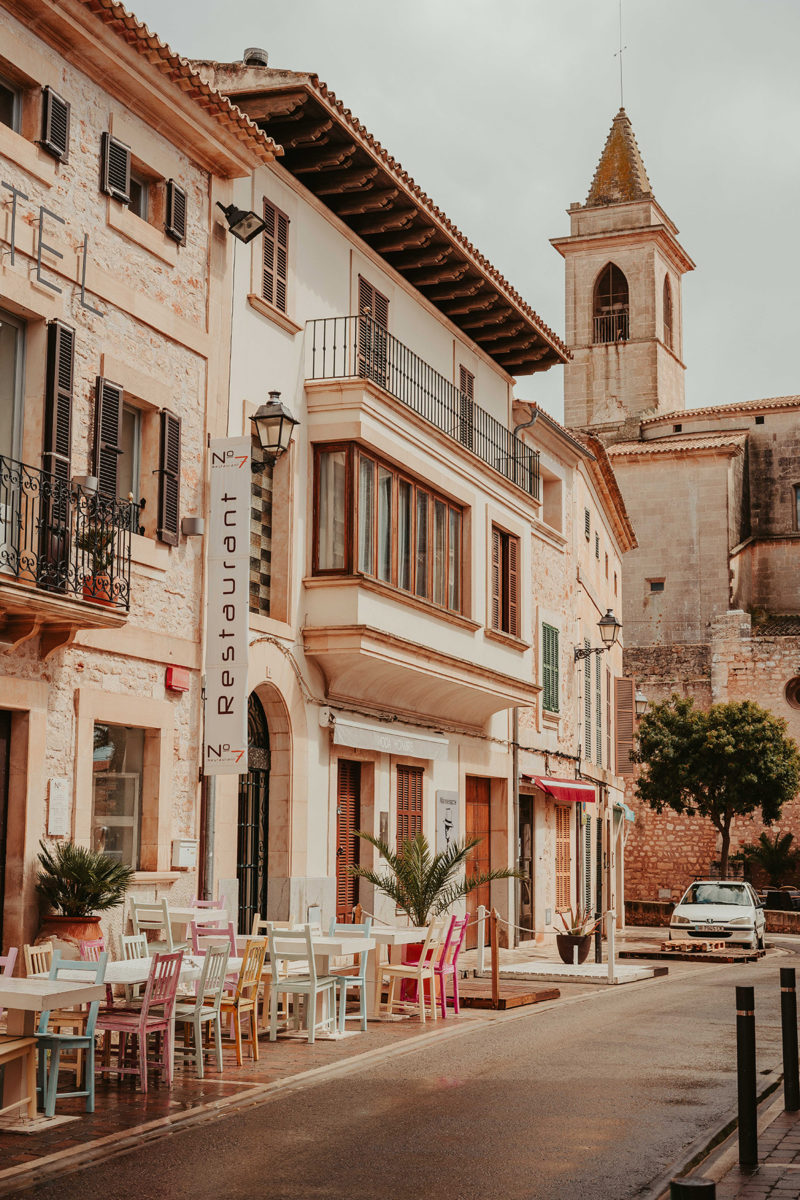 As a small quiet village, Santanyí does not cater for much in the way of nightlife, however Bar Sa Cova located just off the main square gives the community the chance to let their hair down by offering great live music, DJ's and even cinema on various days of the week. Locals, expats, artists and musicians all convene to imbibe, enjoy tasty tapas and have some fun in the vibrant atmosphere of this popular establishment.
For a quiet tipple and bite to eat, Palma 13 on Calle Palma is a very cute spot and has a lovely courtyard to chill out in, or for those set on a party atmosphere, the seaside areas of Cala d'Or and Portocolom offer more spirited surroundings with an abundance of bars and restaurants just a 20-minute drive away.
Hotels in Santanyí
S'Hotelet de Santanyí
Positioned beside the towns church in the heart of Santanyí village, S'Hotelet is a rustic converted house comprised of 5 elegant bedrooms, with an additional standalone private house available – Casa Sempreviva. A stay here will allow you to immerse yourself in authentic village life and enjoy the tranquillity of Santanyí like a local.
Cal Reiet
Take a break and treat the mind, body, and soul at Cal Reiet where boutique hotel meets holistic retreat. A peaceful hideaway set amongst lush Mediterranean gardens, with 15 beautifully appointed rooms, a stay at Cal Reiet can be a transformative experience. Have a completely personalized retreat or join a group programme led by renowned international teachers and holistic wellness experts. Dine on fresh and delicious locally sourced, organic food, often collected from Cal Reiet's own garden.
Can Ferrereta
Still under construction, but with completion set this year, Can Ferrereta is an eagerly anticipated new opening from the team behind Palma's renowned Sant Francesc Hotel Singular. This 31-room boutique hotel is set within a meticulously restored historic 17th century mansion surrounded by lush gardens and will display one of the region's most exciting collections of contemporary art, focusing on local and Spanish artists.
Property in Santanyí
With significant foreign investment and a burgeoning expat community, wealth is evident in Santanyí, and property availability reflects the continued desirability of the area. Beautiful stone fincas and townhouses are characteristic of the town, and highly sought after by those wishing to invest or reside here. Restoration opportunities are increasingly hard to come by, with the limited number of traditional properties snapped up quickly. On display you can see a mix of rustic, cleverly remodelled fincas which show a respect for authenticity and local tradition, as well as modern reinterpretations where sleek furnishings work in juxtaposition with original features.
Lucie Hauri Real Estate agency in Alquería Blanca is the go-to property specialist in the South-East to help you keep abreast of the market and find your perfect Santanyí address. If a construction project or facelift is on the cards, Fuster & Fuster is a local family run construction company who will imbue your finca with rustic Mallorcan charm to compliment your personal style with a truly luxurious finish.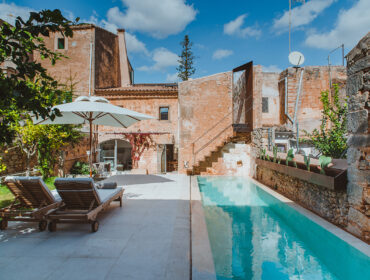 Property in Santanyí has a lot to offer, from impressive architecture to a privileged location closeby to some of the islands most breath-taking coastline.
Business & work in Santanyí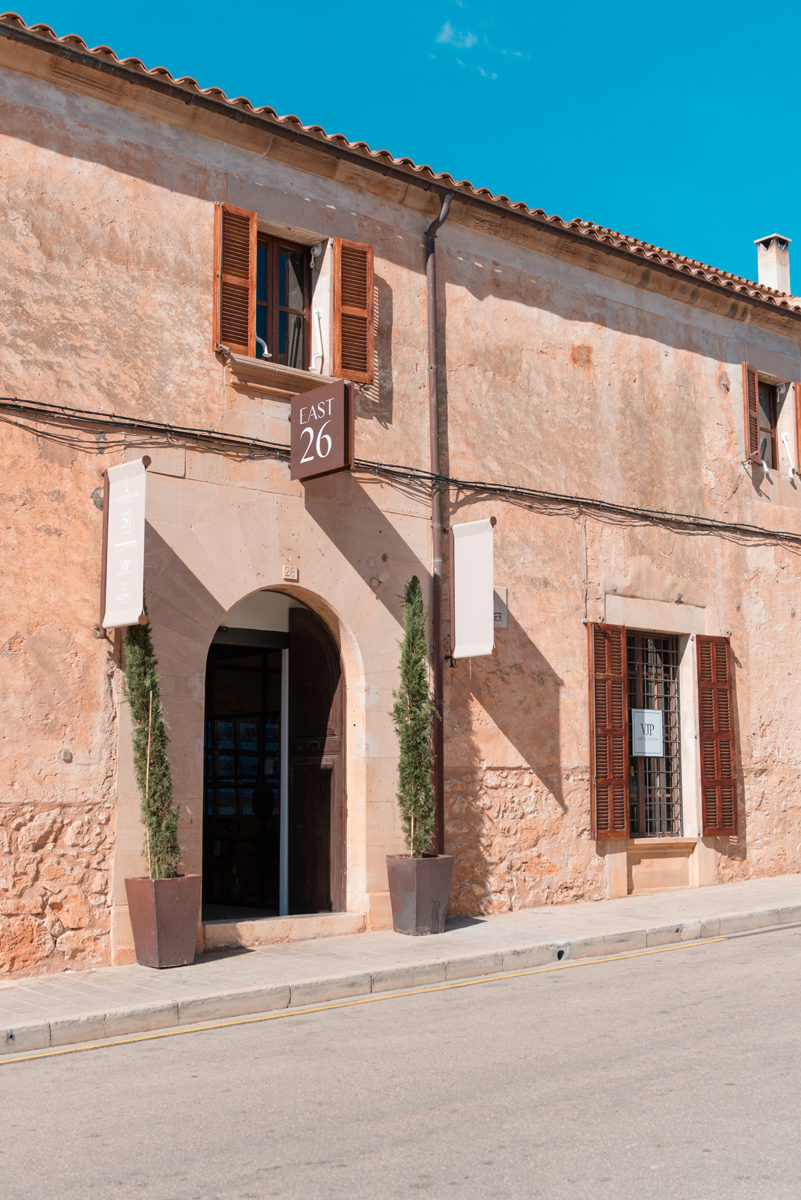 Traditionally agriculture was the backbone of Santanyí's economy, alongside the iconic golden Santanyí stone which is still quarried for use in both private and public buildings. Although there is still an emphasis on agriculture, there has been a shift in focus towards tourism, property and art in the region, with a hefty dose of foreign investment. Locals therefore tend to work in the hospitality establishments, real estate offices or galleries and boutiques – the predominant businesses you will see around town.
Work is fairly steady year-round as expats and permanent residents make up most of the population, and although tourism has risen, it hasn't taken a complete hold on the area. Numbers do increase during the holiday season, but Santanyí does not see the typical summer influx, and as such jobs aren't completely reliant on the tourist dollar.
For those who have corporate ties, a commute to Palma isn't out of the question, but in such an idyllic setting as Santanyí a laptop lifestyle where you can work remotely is no doubt preferred.
People: Locals & celebrities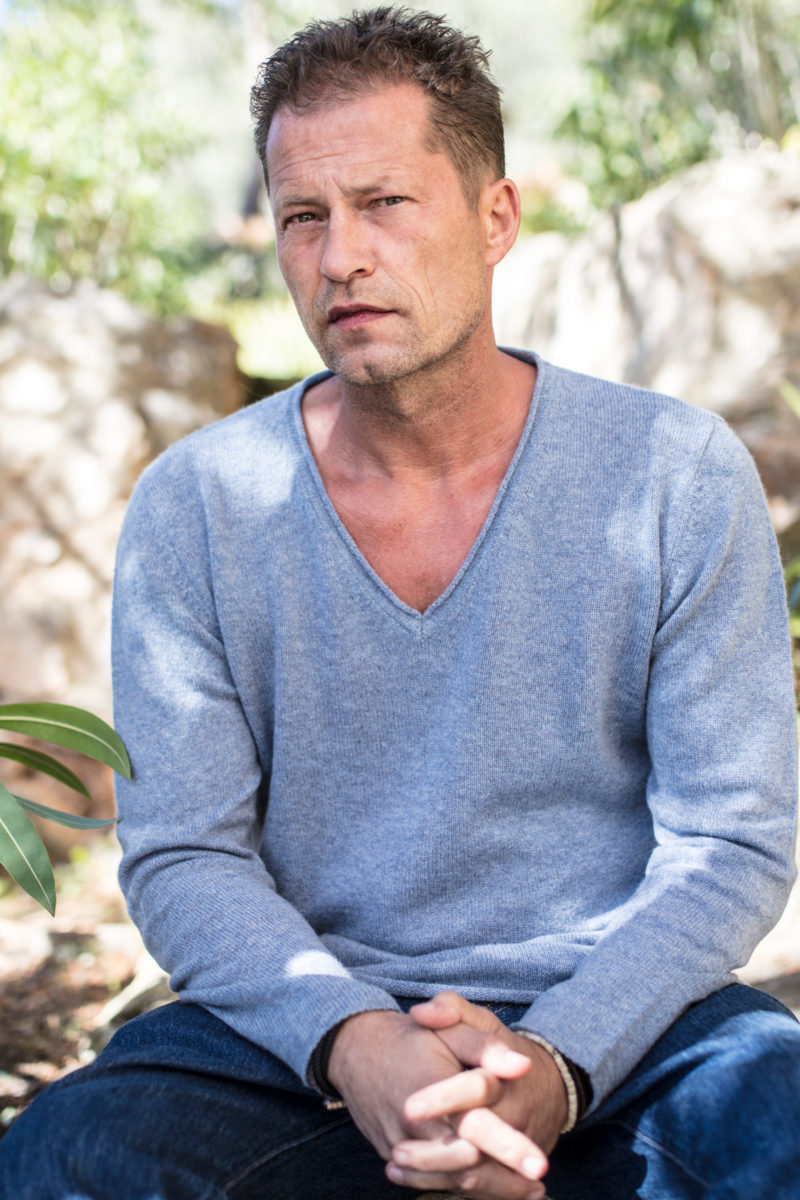 With access to pristine beaches, Mallorcan countryside, and the opportunity to live a peaceful life surrounded by natural beauty, many wealthy Spanish mainlanders have singled out Santanyí as a preferred location for a second family home. As you wander the quaint streets it is apparent that well-heeled German's have also favoured this destination as a place to holiday or take up residence permanently. Famed German actors Til Schweiger and Uwe Ochsenknecht are among them, choosing Santanyí as the locale in which to become part of the island's hospitality scene. Til's restaurant 'Henry Likes Pizza' is a trendy new Santanyí offering within the stylish East 26 precinct, and Uwe is one of the owners of popular night spot Bar Sa Cova, where you can occasionally find him performing a song for his loyal customers.
Alongside the original older Mallorcan locals and young families, the area is populated by a real mix of people and cultures yet has managed to evade feeling 'touristy'. Architects & designers like Margalida Montoya are equally drawn to the picturesque town, evident by the numerous galleries and workshops dotted around the narrow streets. For a small rural village Santanyí certainly has a very cosmopolitan vibe, and newcomers instantly feel welcomed into the community.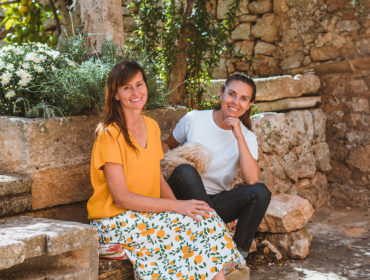 Meet architect Margalida Montoya who prioritises preserving the history of a home, recognising the beauty in things that others often do away with.
Last Word
Santanyí provides a community where history and culture converge in stunning surroundings. Locals are friendly and welcoming to newcomers, happy to share their slice of heaven with those who appreciate its beauty and charm. Far enough away from the hustle and bustle of the city, yet without feeling completely isolated, Santanyí is an alluring prospect for a holiday home or more permanent residence for many internationals, which is clear from the diversity you encounter around the small town. If you're yearning for the simple life in a community that has respect for a traditional and artisanal way of living, then Santanyí could be your perfect place.