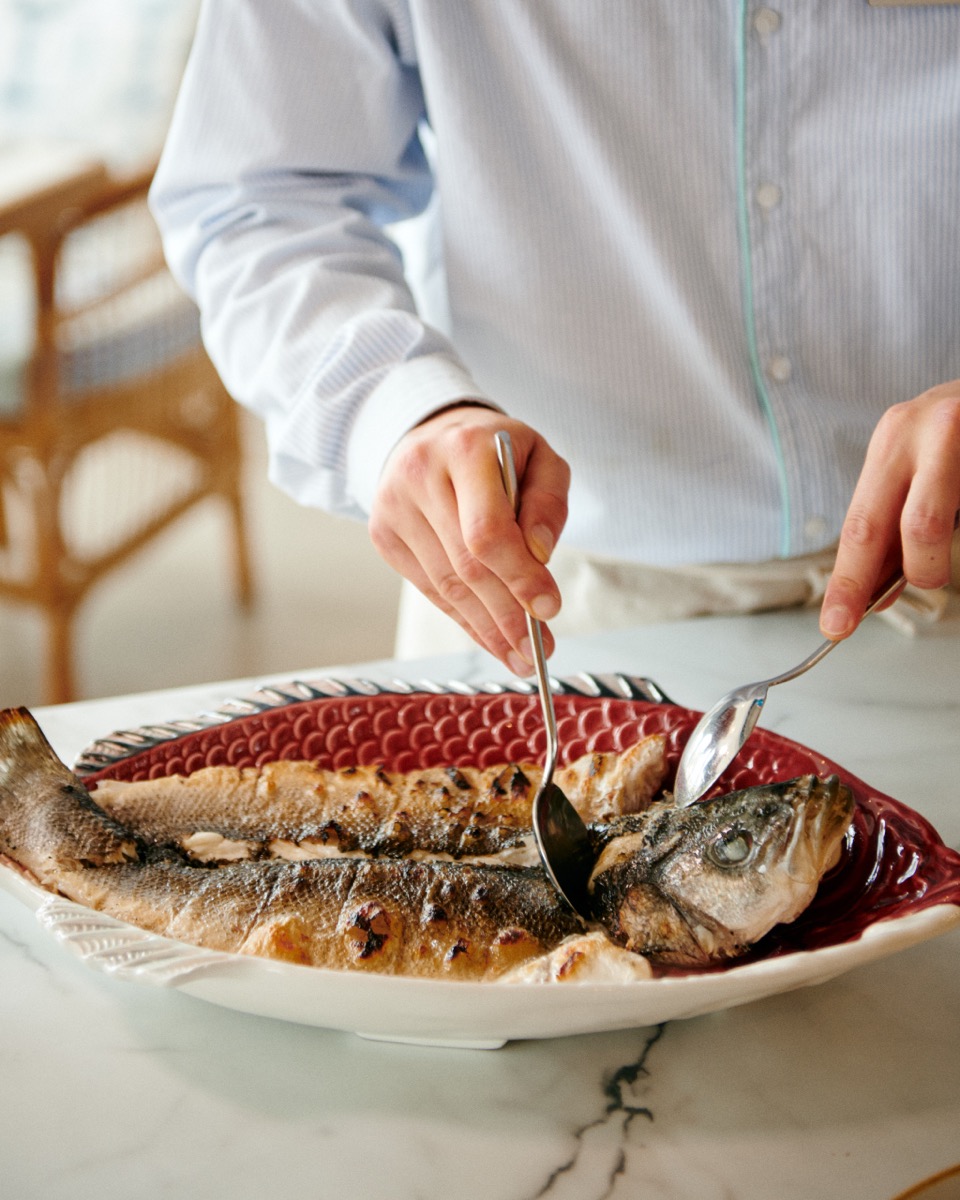 The well-known restaurant Salicornia in Colonia de Sant Jordi has reopened its doors this summer with an even bolder commitment to local Mallorcan produce. A big surprise this season is the restaurant's stunning cap roig sculpture, designed exclusively by the talented team at the renowned Taller de Piñero, famous for their creations used by renowned Michelin-starred chefs. This stunning sculpture is an enchanting way to present the delicious grilled fish of the day, a true culinary delight.
That dinner date you'll remember
At Salicornia, the preparation of the fish of the day is a feast for the senses. Under the direction of renowned chef Pablo Tomás (ex Drolma and El Bullí), diners see the fish being grilled right before their eyes. This interaction between the chef and customers is central to the restaurant's philosophy, which embraces the idea of creating dining experiences worthy of being talked about.
Mouthwatering food, ravishing views
Part of the essence of the restaurant is to champion innovative ways to present the food, of which the sculpture is an example. The menu is a true homage to the rich Mallorcan gastronomic tradition, featuring updated recipes such as fideuá 'a la llauna' with squid and saffron aioli, or rock mussels with Mallorcan sobrasada emulsion. Located on the charming Paseo Marítimo, opposite the old fishing port of Colonia de Sant Jordi, Salicornia is much more than a restaurant: it is a unique gastronomic experience combining culinary excellence, creativity in the presentation of the dishes and the genuine taste of Mallorca, all framed in a delightful atmosphere facing the sea.
Text by Anna Mason | Photos provided by Restaurante Salicornia
Address details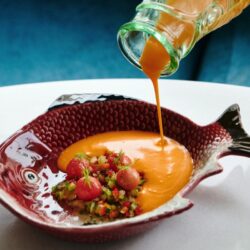 Restaurante Salicornia
C/ Gabriel Roca, Colònia de Sant Jordi