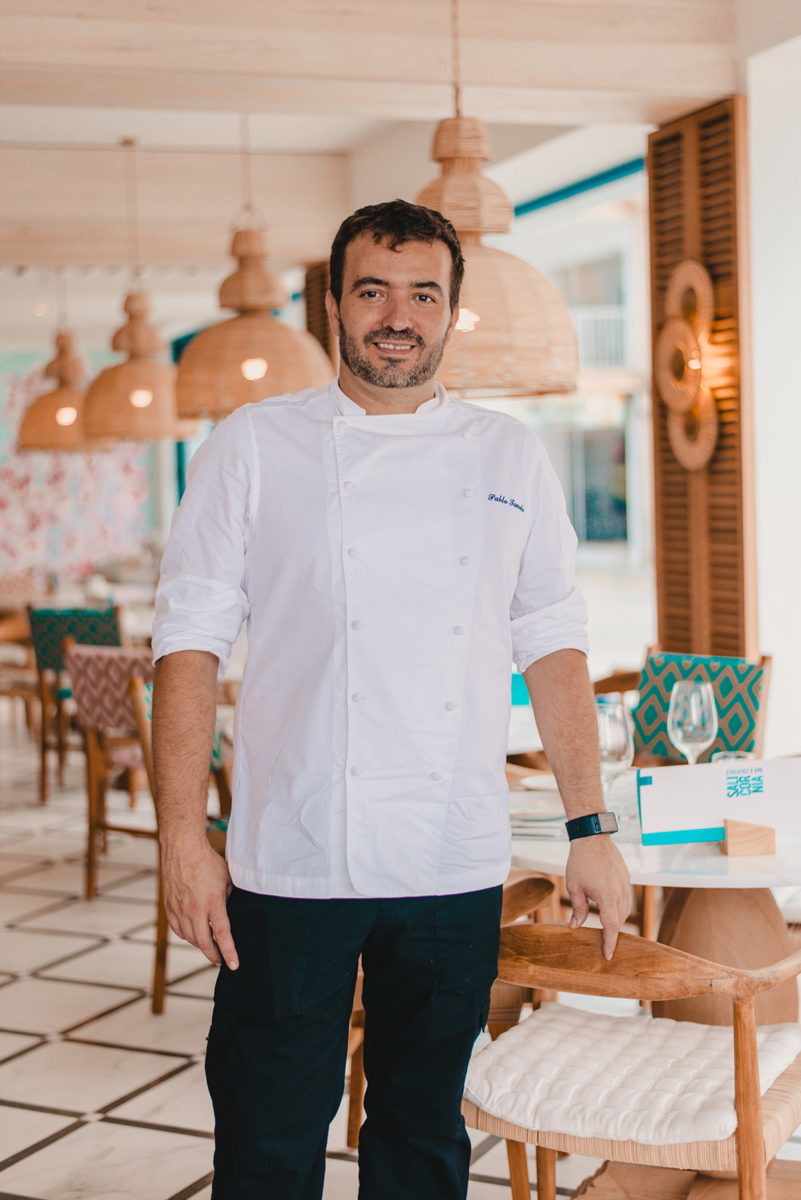 The best restaurants encapsulate their surroundings, they absorb and reflect the spirit of their environs, and serve these up as flavours, colours and textures that communicate this essence through the medium of incredible food.
Salicornia is a samphire-type of seaweed that grows wild in salty environments, such as the tidal flats for which the southern tip of Mallorca is well known, which have also provided the island with its salt for thousands of years. The eponymous restaurant is located in this area, in the popular Colònia de Sant Jordi resort and chose its name perfectly to reflect its culinary connection to the region and the Mediterranean sea it overlooks.   
As you step inside from its beachfront promenade setting, you enter Salicornia's beautifully bright and airy interiors, combining beach-shack chic with splashes of marine turquoise and sea-themed decor. It is only natural that seafood is the order of the day, and executive chef Pablo Tomás is uncompromising in its excellence – he tried seven different suppliers until being satisfied with the quality. Their outstanding tuna tartare bears testimony to this, while fresh octopus is taken to sublime heights with the help of their charcoal oven. Lobster features various guises depending on the season, while smoked steak tartare will more than satisfy those inclined.
You'll find both visitors and locals enjoying Salicornia's exceptional menu, both at lunch and dinner, with the prime seating positioned on the alfresco terrace overlooking the sea. The ambience fuses the casual with the elegant, while exacting standards of quality define not just the seafood, but the whole menu down to its outstanding list of cocktails, vermouths and local wines.
While embodying the breezy holiday vibe of the resort which it inhabits, Salicornia is also firmly rooted in the culinary traditions of the region, and the flor de sal that has shaped its history. You can smell it on the sea breeze and taste it enhancing the cuisine's complex yet subtle flavours, the essence of the Mediterranean sea, captured by Salicornia.  
Address details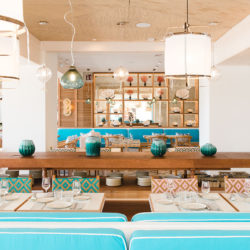 Restaurante Salicornia
C/ Gabriel Roca s/n. Colònia de Sant Jordi