After the success of last year's retreat, Mariana Salinas from Sadhana Works is hosting a 4-day Rebirth Experience from 11th-14th November 2022. The purpose of the event is to bring balance into your life, helping you reconnect with yourself and to help you feel stronger and more grounded.
Mariana is a certified Kundalini Yoga teacher with more than 25 years of experience in bodywork and emotional healing, and will guide you through her own holistic healing system based on Kundalini, emotional techniques, generational clearing and listening to your inner voice.
All this, in an breathtaking finca in the countryside of Mallorca while enjoying an extraordinary environment, healthy and delicious food and sound healing sessions at night.
Book today and you will enjoy:
Beautiful accommodation at Finca Son San Andreu.
Kundalini yoga classes and emotional work
Family Constellations (day 2 and 3)
All materials
Sound Healing sessions at night
In this retreat at the wonderful Finca Son San Andreu, Mariana will guide you through balancing your emotions and helping you to calm the mind. By the end, you will feel reborn and ready to take on life feeling stronger and more grounded.
Prices:
3 days : 850€
2 days : 375€
One-day pass: 190€
Book your place here.
What we love about Sadhana Works
"For anyone new to Kundalini Yoga, Mariana will introduce you to the technique in the softest and most welcoming way. She is calming, open-minded and a beautiful woman to be in the presence of. Her retreat in Finca Son San Andreu is the perfect opportunity to remove any negative feelings or worries from your life."
Address details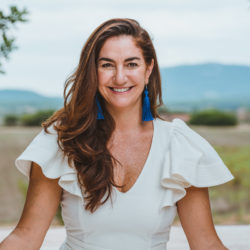 Sadhana Works
C/ Sant Feliu, 17 Local 8&9 07012 Palma de Mallorca