Join us for this intimate get-together around the table in the hc/ Living & Business Lounge where we will share our thoughts about a business related topic, questions and updates, while enjoying a delicious little buffet and spending some valuable time together. 
At this event Justine Knox, one of the best known and award-winning interior designers on Mallorca with two stores, will share her knowledge from over 20 years of experience in making business here on the island.
Please reserve your place via our online booking system.
Book your place today!
We look forward to seeing you then.
Address details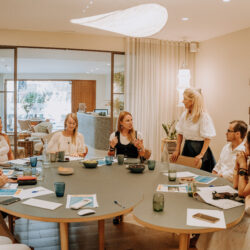 hc/ Living & Business Lounge
Carrer del Jardí Botànic 2, Palma