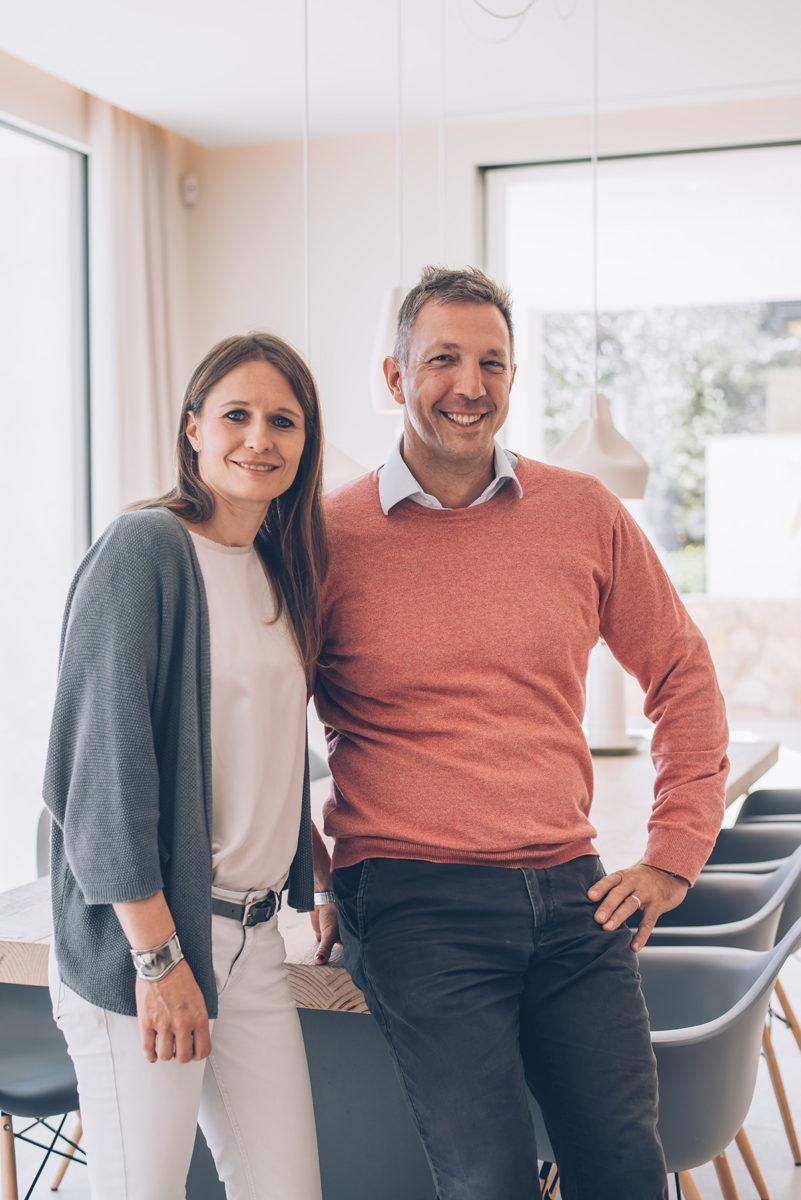 When it comes to your dream home, if you can't find it, build it. That is the philosophy behind much of what RIVA Balear does. Despite the apparent abundance of quality properties on the island, many clients approach this Swiss-owned company frustrated at not being able to discover just what they are looking for. Outstanding design, well thought-out solutions, top quality at the right price: these properties are few and far between.
It is understandable that many look to realise their dream home themselves, whether through a new build or a comprehensive conversion. But building your own home can be risky, not to mention stressful. That is when you need a partner who you can truly rely on. Dependable, punctual, precise – the qualities for which the Swiss are well known, and qualities by which Swiss-owned RIVA Balear prides itself.
The couple behind the company, Thomas and Carine Barbier, have more than 20 years of combined experience in various sectors of the real estate business, much of it in the planning and execution of complex projects. Above all things, their main goal is the happiness of the client, to remove any stress or anxiety they might have from the process. RIVA only accept as many projects as they can handle themselves, in detail, and treat each project as if it were their own investment. In relation to compliance to cost, scheduling and quality of execution, they offer their customers the luxury of complete trust.
For RIVA, Swiss precision is their benchmark and their high standards are applied to the entire journey, from the first vision to the finished property. The result is unique real estate that not only impresses down to every last detail, but is also created within time and budget. They believe that true luxury is defined by perfection in all areas.