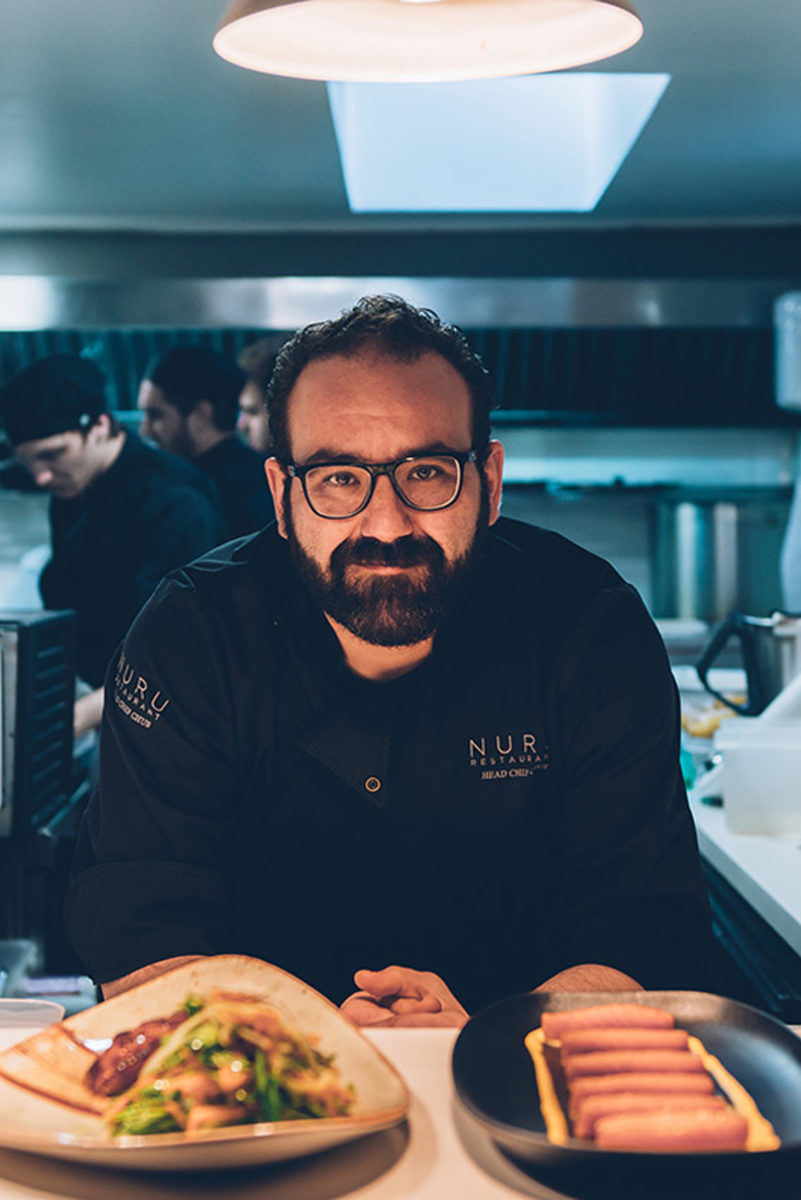 The outstanding NURU restaurant is nestled amongst the colourful fishermen's houses in Santa Catalina, the trendy neighbourhood of the Mallorcan capital, Palma.
The masterminds behind NURU are the three brothers, Jerome, Julien, and Joel who, as amateur chefs, always dreamt of having their own restaurant. In March 2015, this became a reality, and since then their good service, up-beat atmosphere and high quality cuisine has ensured a wave of consistently good reviews.
The star chef, Jesús Pérez de la Fuente, made a name for himself in El Bulli in Girona and Nobu in London before returning to his birthplace of Palma and joining NURU, where he is affectionately called Chus. Chef Chus favours fresh, seasonal produce, which he buys from the local Mercat de Santa Catalina, located within walking distance of the kitchen. These fresh local dishes accompany the restaurant's core menu which are visible on the NURU blackboard.
Diners can see the chef at work in the restaurant's open kitchen, whipping up innovative dishes such as a tapa of artisanal pork rind, grilled oyster "Guillardeu" with cream of camembert and wasabi, or Si-Sig Solleric, a dish with quail eggs.
While in the past NURU has focused on Asian cooking, 2020 sees Chus going back to his roots by including more Mediterranean flair in his dishes. However, his work still oozes sophistication thanks to the wealth of knowledge and experience he obtained from experimenting with world gastronomy.
Angus sirloin with pumpkin and Thai salad, Wong-Tong soup with foie and seasonal mushrooms, and roasted chicken risotto with kimchi are just some of the creative dishes diners can hope to taste at NURU.
The two-storey restaurant offers space for up to 60 guests who are welcomed into a modern and minimal interior which contrasts beautifully against the colourful work by Hollywood actor and artist Jordí Mollà. From vivid paintings to delicious cuisine, guests are sure to have an enjoyable evening at NURU restaurant.
Discover more of the best restaurants in Palma de Mallorca
Palma might be a relatively small Spanish city but it sure packs in its fair share of high-class restaurants and world cuisine. All you need to know is where to go. Editor and local resident Dr Helen Cummins offers her insight into which places to visit, all of which have been tried, tested and tasted. See which 30 must-try Palma restaurants made the list and which one takes the top spot!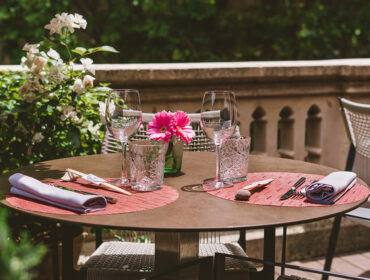 You'll never be short of a place to eat with Helen Cummins' tried and tested list of recommended restaurants in Palma. Bon profit!
Address details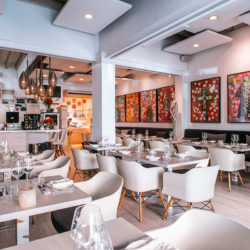 NURU
Carrer d'Anníbal, 11, Palma