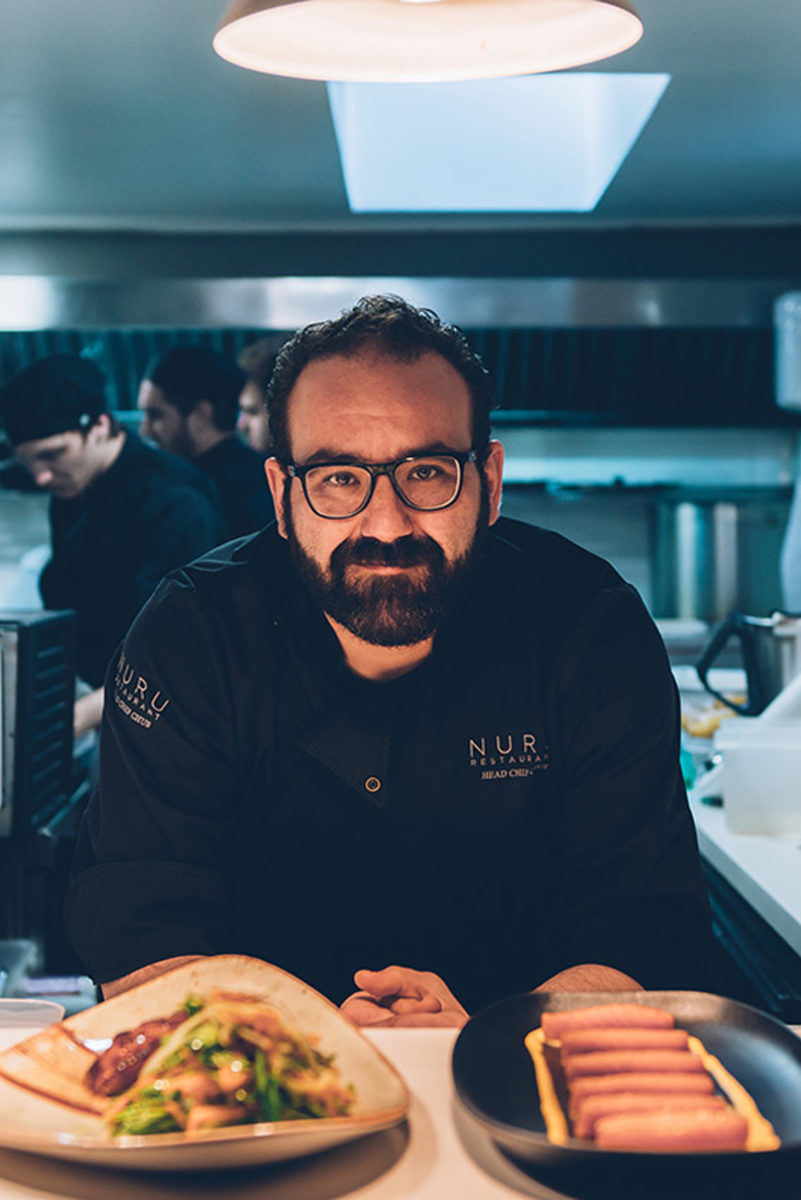 Brothers Jerome, Julien, and Joel love cooking as a hobby and used to dream of having their own restaurant. That dream became a reality in March 2015 with the opening of Nuru, named with the Swahili word meaning 'light, vitality, and new beginnings'.
The perfect location for the siblings' smart restaurant was Santa Catalina – one of Palma's hottest areas for eateries and bars.
Nuru survives amidst a large choice of eateries because the brothers apply a high degree of business acumen to the project and have a passionate desire to offer the level of high-quality cuisine they would want to eat as restaurant customers. There is no compromise on comfort or quality for those who lunch or dine at this Santa Catalina establishment, open daily except Sundays and Mondays.
Nuru is a contemporary-styled two-storey restaurant for 60 diners, with a chill-out roof terrace. The attractive light interior décor is enhanced by works of art by the famous Spanish Hollywood actor Jordí Mollá – whose visits to eat here are not infrequent. An open kitchen at the back reveals the chef at work.
Despite being keen amateur chefs themselves, the brothers employed a professional for their restaurant. Although his experience includes working at establishments including El Bulli, Arzak, and Nobu (London), Jesús Pérez de la Fuente – affectionately known as chef Chus – has his heart firmly in Nuru and in Santa Catalina, his birthplace.
Chef Chus has the benefit of nearby Santa Catalina's covered market, where he chooses most of the fresh seasonal produce used to create his much-appreciated cuisine, which reveals plenty of Asian influences. Starter plates are designed for sharing, which bonds people over the dining table and makes Nuru perfect for friends or families to enjoy consistently good well-presented food and a nice bottle from the extensive wine list together. As the old Maasai proverb goes, 'Happiness is as good as food.'
Interviewed for abcMallorca, chef Chus said: "A successful restaurant needs good food, a good location, and a tight-knit team of staff who are happy to work together." Having worked in several successful restaurants – including Nuru – he should know.
Address details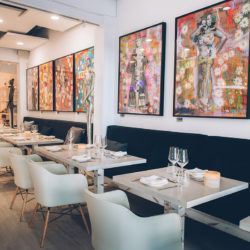 NURU
Carrer d'Anníbal, 11, Palma