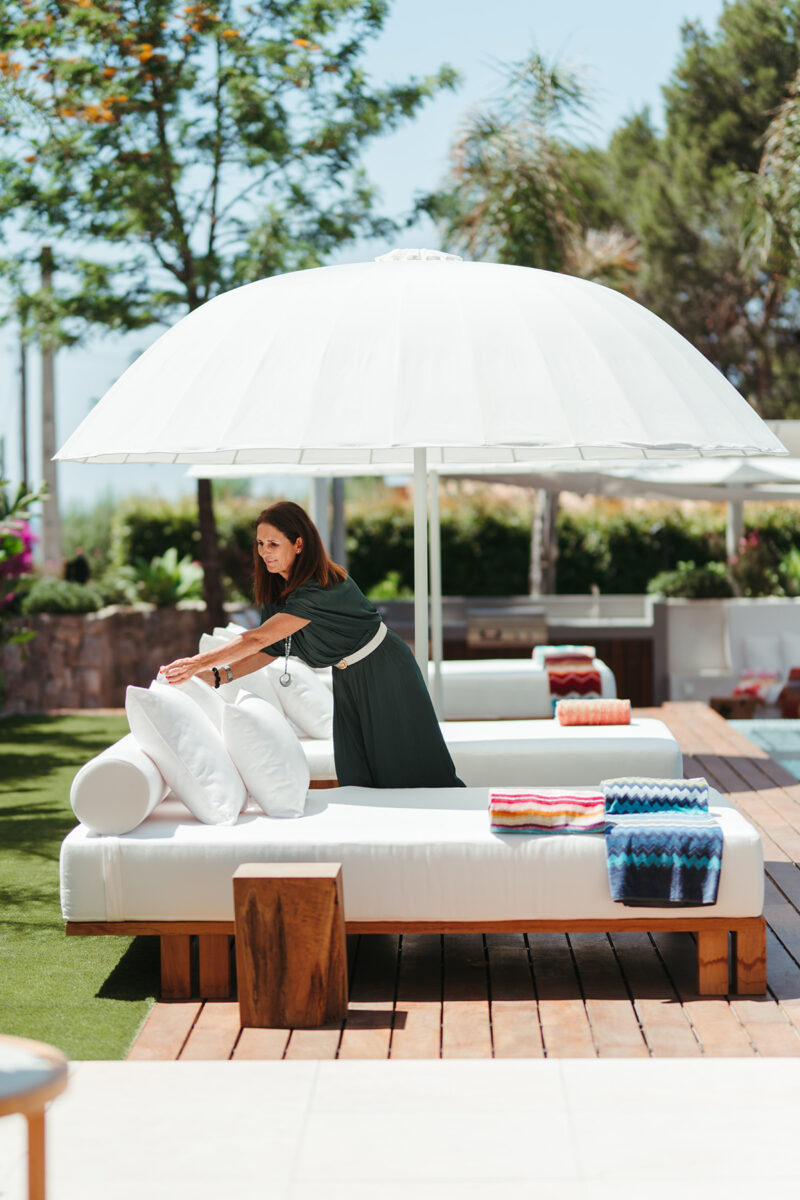 Many luxury villa owners in Mallorca only spend four to six weeks annually at their residence, enjoying it as a second home to spend quality time with family and friends. Their holiday home might sit empty for months on end which (especially in Mallorca) is a wasted opportunity. The high-end sector of the holiday villa rental market is a lucrative business, catering to holidaymakers after a unique island experience. Kay Perry from Luxury Villas Mallorca knows all about satisfying this luxury market having spent over 15 years working in hospitality and concierge services. Her connections within the industry include the likes of luxury travel club Mr and Mrs Smith, but before working on any more press, she is looking to grow her portfolio of villas in Mallorca.
Luxury Villas Mallorca by Kay
New to 2021, Luxury Villas Mallorca is a high-end property company specialising in holiday villa rentals, concierge services and property searches for rental clients who wish to buy on the island. Her experience encompasses being high up in the ranks at Walt Disney Florida and managing a concierge company in Mallorca. Luxury Villas Mallorca was the natural next step for Kay and allows her to use her insight to offer visitors to Mallorca the very best of the island. "As well as a beautiful private villa, my clients get the 5-star treatment. I get their restaurant tables booked, private transfers organised and local experiences designed to their liking. I connect people with the authentic Mallorca while maintaining that special exclusivity," Kay says.
Proeprty at Cala Marmassen
Proeperty in Puigpunyent
Villa Coral
With people at heart
Originally from Scotland, Kay understands what visitors expect on their highly anticipated holiday in the sunshine. Her clients come from all over the world and are business owners themselves – looking for a place to relax and let someone else take over. This is where Kay comes in as the first port of call. "It can be at 5am in the morning – whatever it is that my clients need, we can get it arranged," Kay says, with a smile. All of this work doesn't go unappreciated either since many of her clients remain close friends. Christmas cards get sent to Kay from all corners of the world, in which her clients share their gratitude. "I'm really an introvert at heart, but I invest in my relationships, I value them. That's why my clients come back to me," she presses.
Looking for villa owners
Even though Kay has an established portfolio of villas to offer, demand exceeds supply so she is looking to grow her business even further. Although, each villa is handpicked by Kay herself, her expectations are high. The villa must be well-presented, maintained to a very high level and owners should have their own cleaning staff. The villa must also hold a valid holiday license and be available for rental in high season. The location is also key (near the sea or in the countryside) since privacy is valued highly. In return, Kay offers a very lucrative package for a property that would otherwise be left empty. It's an opportunity certainly worth pursuing.
If you are interested in renting your luxury villa or would like to book a holiday with Luxury Villas Mallorca contact Kay at:
Address details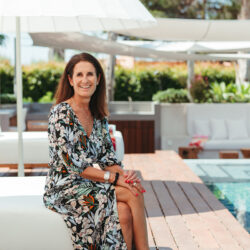 Luxury villas mallorca