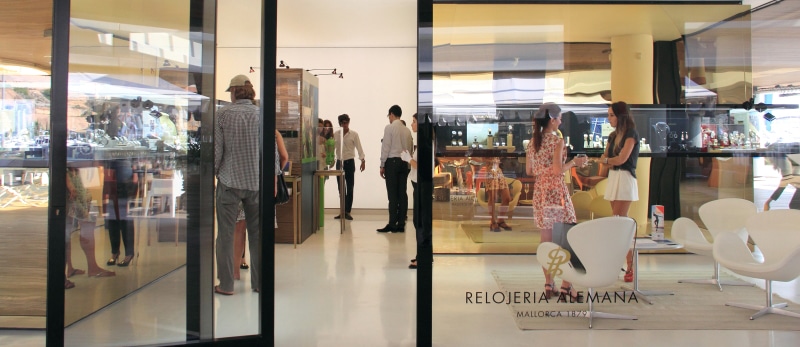 Yesterday, Thursday July 18, Relojería Alemana located in Port Adriano, invited abcMallorca and others for a private visit to see the exhibition of the Rolex Deepsea Challenge.
A representative of the iconic brand, specializing in dive watches explained about the dive that James Cameron, director of Avatar and Titanic, took in March 2012. The dive took him to nearly 11,000 feet below the surface of the Pacific Ocean in the MarianaTrench, carrying the 4 prototypes of the dive watches.
The modern Relojería Alemana shop in Port Adriano currently features one of the four prototypes, of incalculable value, and also the prototype Deepsea Special that broke the record in the 1960's to dive to more than 10,916 meters.
The exhibition of these fantastic watches is on from the 19th of July until the 19th and it demonstrates the quality, robustness, tightness, precision and reliability of Rolex watches. As Paul Fuster said it demonstrates a real "challenge", and along with his sisters he welcomed guests with champagne and macaroons.
Relojería Alemana
Port Adriano – Local B.1.2
Urbanización el Toro, s/n
07180 Santa Ponsa, Calvia
Mallorca / España
Tel. +34 971 23 72 46
Email: adriano@relojeriaalemana.c