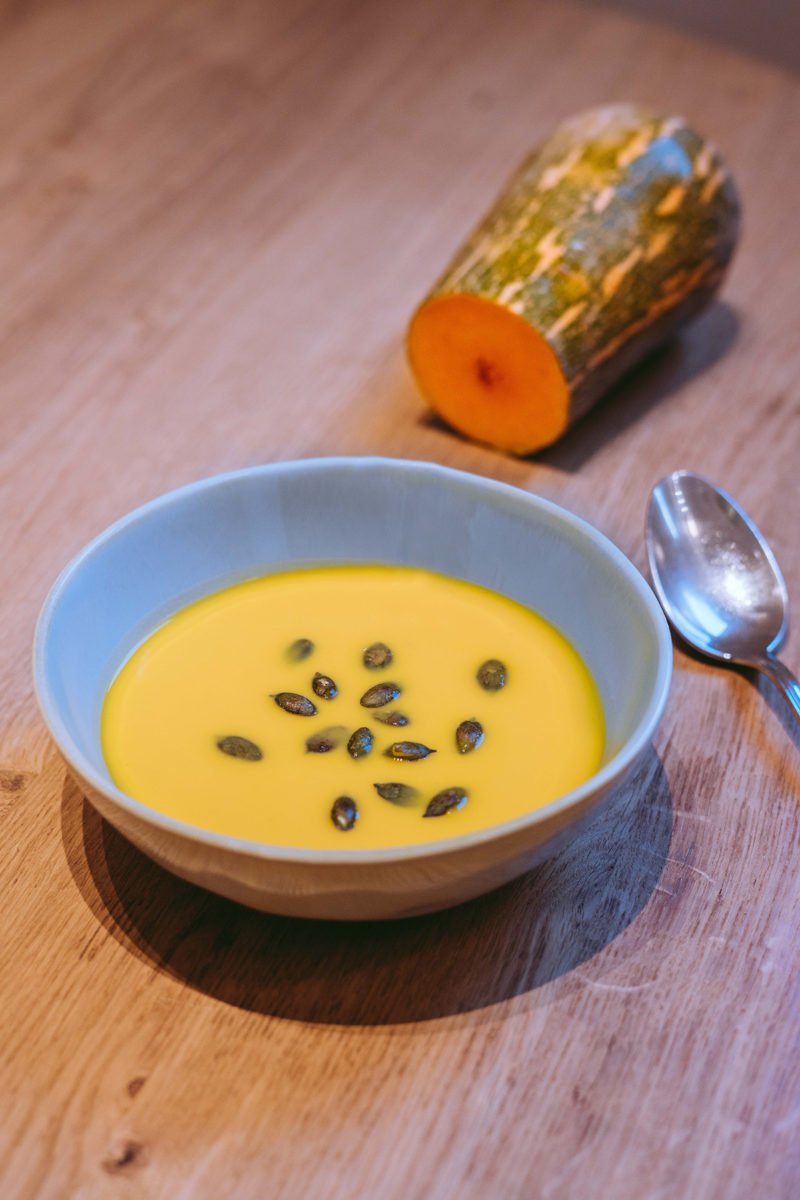 This is one of my favourite soups to make. There's no better feeling than returning from work and curling up with a bowl of comfort.
1/2 pumpkin
300 grams of butternut squash
1/2 fennel bulb
1 onion
2 garlic cloves
750ml chicken or vegetable stock
1 cup of non-fat milk
Olive oil
Salt and pepper
Preheat the oven to 200 degrees.
Peel and chop your pumpkin and squash into small cubes.
Lay out the cubes in a roasting tray, drizzle in olive oil and sprinkle with salt. Add the two garlic cloves (skins still on) and give it a good stir. Roast for about 30 minutes until soft.
About 25 minutes in, put a large saucepan on a medium heat and add in 2 tablespoons of olive oil. When sizzling add in the chopped onion and fennel, letting it all sweat for a few minutes, and stirring regularly until soft.
Pour in your stock and cup of milk.
Take the roasted pumpkin and squash out of the oven. Squeeze the garlic cloves out of their skins and add them to the pot. Let it simmer for about 10 minutes and then blend.