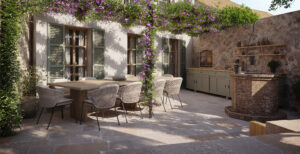 Located in the tranquil area of Alaró is this 6-bedroom mansion available to purchase with a hotel license. The beautiful property is located in the upper, old part of the village and is only a short walk from the historic centre and its square.
Unlike other properties for sale in Alaró, this mansion has the possibility to be made into a hotel with 22 places available. This property would make an excellent opportunity for someone looking to start a business in Mallorca, even more so given its close proximity to the Sierra de Tramuntana.
Prospective buyers in search of a home to enjoy the Mediterranean lifestyle are sure to find it in this 3-floor mansion in Alaró.
Property Interior
Inside, the project for the conversion has been approved and includes a luxurious extension of the 3 floors. In the main house, there are six bedrooms, two of which are master bedrooms with en-suite bathrooms and fireplaces.
Underfloor heating and air conditioning have been fitted.
Property Exterior
Outside, there is a 130m2 courtyard which offers plenty of space to relax with its pool and landscaped garden.
Property Location
The property is situated in the beautiful village of Alaró, in the foothills of the majestic Serra de Tramuntana mountains. With a peaceful village feel, stunning views all around and lack of holiday tourism, it has become a popular place for expats to purchase property.
Surrounded by hiking and biking mountain trails, and yet only 20 minutes drive from the city of Palma, it is an idyllic place to settle and enjoy the best that the island offers.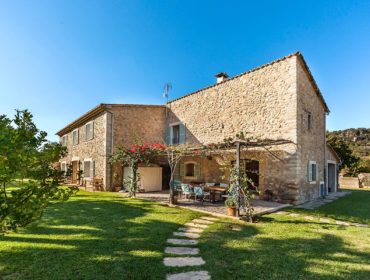 Alaró offers properties for those either seeking a rustic finca with land or a charming period townhouse.
Local Amenities
Alaró has largely remained an authentic town, offering a high standard of living. It's town has a weekly Saturday market that sells fresh local produce in its delightful square, perfect for a sunny morning coffee before heading off into the mountains. Half way up its mountain Puig de Alaró, on the way to Castell d'Alaró, you will find one of its legacies – the family run 'Es Verger' restaurant that has been slow cooking lamb in an authentic way, for decades.
With proximity to the city, many amenities and international schools, it's an ideal family location.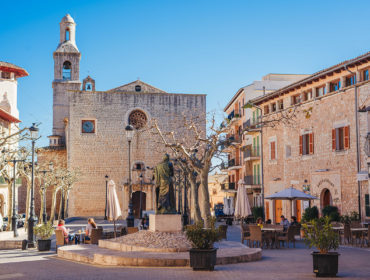 Find out all you need to know about Alaró in Mallorca. From living in the area to the town's best hotels, restaurants and local events.
What we love about this property
"The possibility to turn it in to a hotel."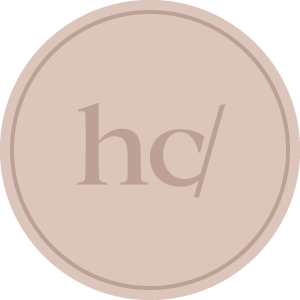 Tell me more about this property!
The real estate agency selling this property will be happy to answer any questions you may have. Simply fill in the form below and the agent will get back to you shortly.
See below for more Villas for sale in Mallorca!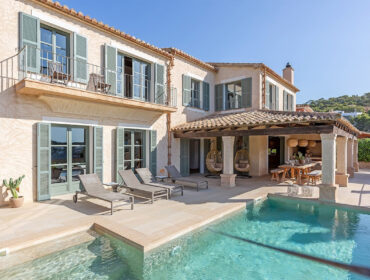 Discover the best Mediterranean villas for sale in Mallorca handpicked by Dr. Helen Cummins and team of local property experts.