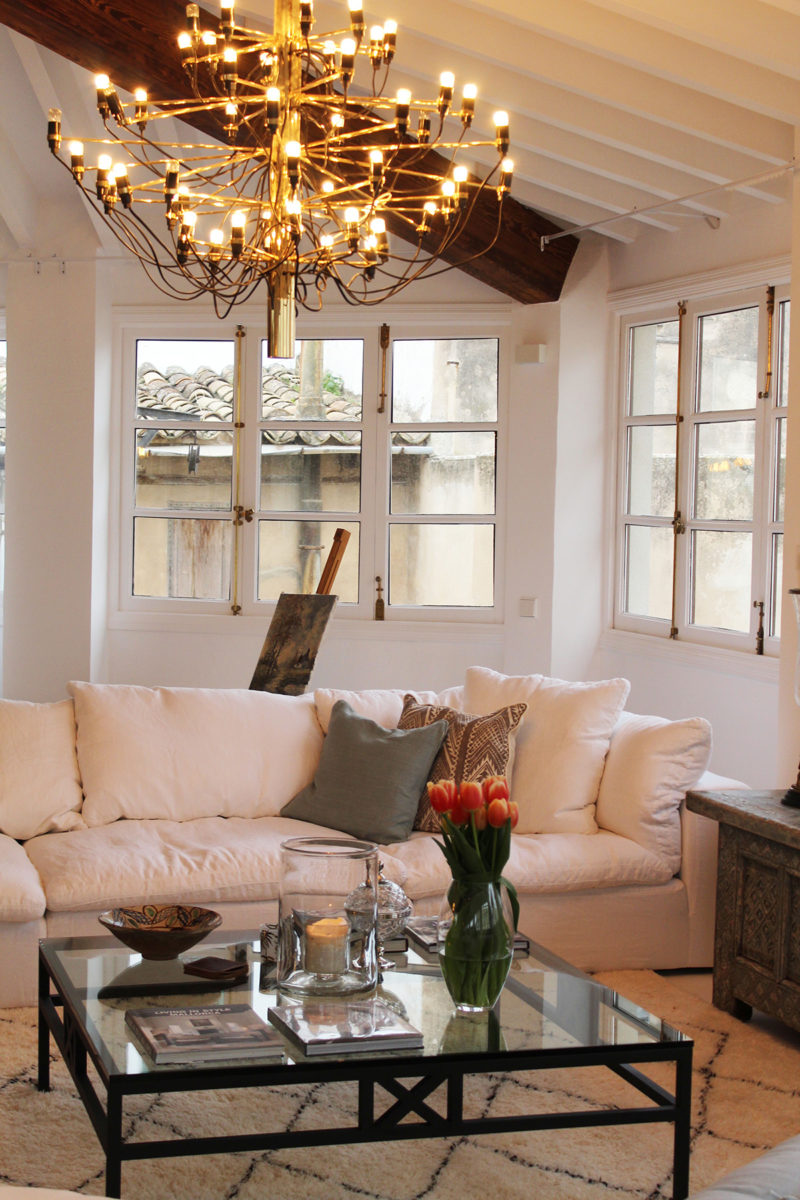 The dream of owning a home on this sunny isle often remains just that. Daunted by the process of buying or refurbishing a property, many let the dream fade. Palma Markets, founded by Swedish interior designer, Carina Nilsson, was born out of a vision to unite all aspects of real estate purchasing by smoothing out the procedure and supporting their clients from beginning to end.
Their chic headquarters in central Palma gives an insight into their great taste in design and love of the healthy Mediterranean/Scandinavian/Continental lifestyle. The talented multi-lingual team bring together a wealth of experience in different, yet interconnected areas; including, Roberto's 15 years in real estate sales, Carina's command of interior design, Andreus local networking and technical architect profession, Mar's local knowledge of the island, and, last but for sure not least Hattaya Lonnqvist with her long experience as a real estate agent and top knowledge in technical commerce. These experts in interior design, architecture, and real estate are on hand to guide future home-owners from finding the right property all the way through to furnishing it.
Their impressive property portfolio includes some stunning residences and they have a focused division dedicated solely to renovation projects. With such a supportive group of experts striving for perfection, your romantic dream of a Mediterranean idyll is guaranteed to become reality.
Proving their competence time and again, they have earned their great reputation on the island and have worked with well-known firms such as Sothebys and Engel & Völkers. Carina Nilsson recounts her move to the island from Sweden, and the struggles that ensued. "Today I have to say that everything turned out better than expected," she says. Indeed it does seem that way. With creativity and professionalism, Nilsson has built a competitive one-stop stop shop for the property industry. Despite changes in the market and the new laws on renting holiday apartment, she feels positive about the future and confident their team will continue to provide the very best service to their clients.
Address details
Palma Markets
Carrer de la Protectora 1, Palma