The fourth Palma College Leavers' Dinner took place on Saturday the 1st of July. Leavers and their parents; staff and some L6 students enjoyed a reception on the rooftop at Puro Hotel.
The atmosphere was tremendous with the 13 students reminiscing over their last two years. They were congratulated by parents and staff for all their hard work and effort.
It was a particularly outstanding year group, with five unconditional offers to different European and British universities, with all of the students having either degree courses or apprenticeships in sight.
With the number of different nationalities totalling 22, Palma College is where cultural diversity is celebrated and where the students learn so much more than how to pass examinations. The Enrichment Programme also teaches youngsters how to make the transition from school to independent living and provides life skills which future employers rate as essential be it critical thinking, team work, flexibility or simply being a useful part of a community.
Jill Witkamp and Ali Lawrence, founders of the College, are looking forward to welcoming new students in September.
Address details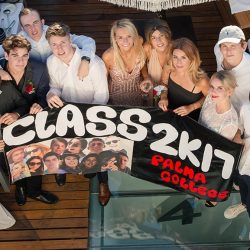 Palma College
Carrer Can Verí, 5, Palma