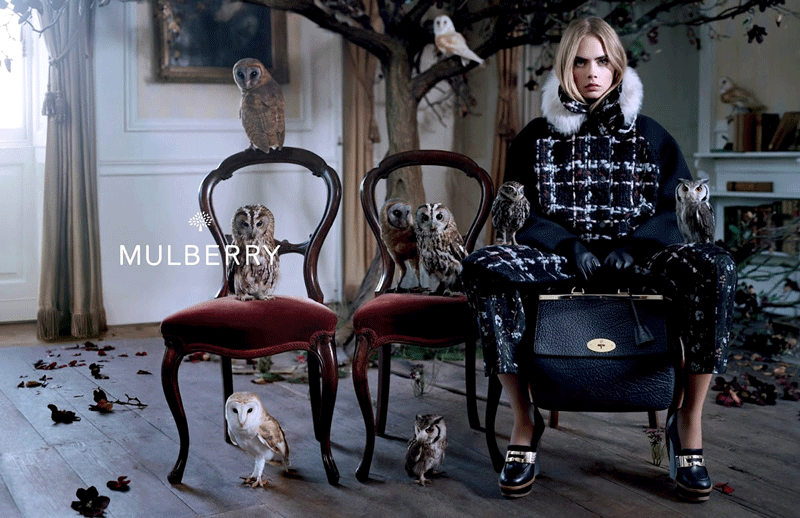 For the new sensational autumn/winter collection 2013, Mulberry used the landscape of the English countryside as an inspiration. By day, the great outdoors looks familiar and benign and by night it becomes mysterious and seductive. Colours such as oxblood, midnight blue and black deepen classic taupe and camel with flashes of jewel-like emerald and neon yellow.
Outerwear makes reference to traditional English style with its chic nonchalance, throwing on luxuriously soft, warm and beautifully tailored coats and capes that are cut in signature Mulberry leather.
The Catwalk Collection introduces a new bag for Autumn/Winter 2013: the Suffolk. Taking inspiration from our iconic Bayswater, with its postman's lock and internal leather strap detailing, the Suffolk is loaded with heritage detailing as well as a new frame-topped closure to complement the structured leather shape.
For the new collection, Cara Delavigne had a lot to say about this inspirational chic country style look in this behind the scenes video.
Mulberry
C/ Constitució 1
07001 Palma de Mallorca
Tel. 971 722 317
www.mulberry.com/eu