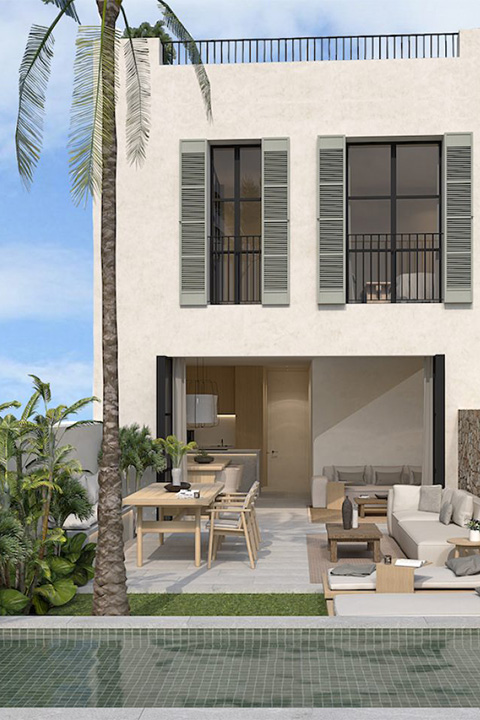 Three stunning modern villas are for sale in Portixol, a highly desirable area for both local and international residents, in the capital city of Palma. Each house offers approximately 140 m2 of floor space and 90 m2 of garden, terraces and balconies. These exclusive properties for sale in Palma are located a short distance from Molinar Sailing Club, just 150m from the sea. These designer homes are ideal for all year round living in Mallorca, close to plenty of amenities, the international airport and with ease of access to the rest of the island.
Portixol, once a fishing village, is now a popular and stylish hub with bars, fine restaurants, a beach and promenade. Despite being part of the city, it has managed to retain its village-like feel.
Property Interior
The ground floor is spacious and bright, with an open plan living space incorporating a fully equipped modern kitchen, dining area and lounge.
On the first floor are 3 spacious double bedrooms with en suite bathrooms and dressing rooms.
Modern, simple and conceptual in design, it is of sustainable construction. The use of top-quality and natural materials and carefully designed spaces show respect for the traditional character of the property, as well as its historic location.
It also offers Smart-Home technology and has maximum energy efficiency.
Modern new build villa for sale near Palma
Modern new build villa for sale near Palma
Modern new build villa for sale near Palma
Modern new build villa for sale near Palma
Modern new build villa for sale near Palma
Modern new build villa for sale near Palma
Modern new build villa for sale near Palma
Property Exterior
The top floor of these wonderful homes benefit from spectacular, spacious rooftop terraces and lounge areas, perfect for entertaining, relaxing or simply enjoying Mallorca's unique all year round sunny and mild climate.
The living area opens out to the garden, patio terrace and swimming pool, creating a seamless inside outside style of living. A garage provides secure parking.
The exterior of these modern buildings are attractive. Windows framed with persianas and the use of quality natural stone garden walls are in keeping with the traditional look of the properties here in this charming village of Portixol.
Property Location
The property is situated in the popular Palma neighbourhood of Portixol. While the area doesn't have a town centre in the traditional sense, the main hub of its outdoorsy lifestyle is focused around Portixol's pretty bay. Its charm emanates from its laid-back, untouristy vibe and attracts mostly locals and young families.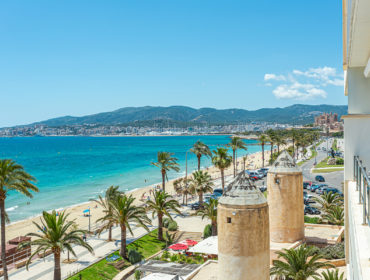 With its swish happening vibe and pretty seafront setting, this stretch of coast has become one of the most sought after places to buy property on Mallorca.
Local Amenities
Portixol has plenty of shops and bars within the area, with some great sea-view restaurants. Within a short 20-minute walk or 10-minute cycle, the centre of Palma is on your doorstep and from there, you have the choice of some of the best amenities in Mallorca. International schools including Bellver College, Palma College and Agora Portals are a short 20/25-minute drive away.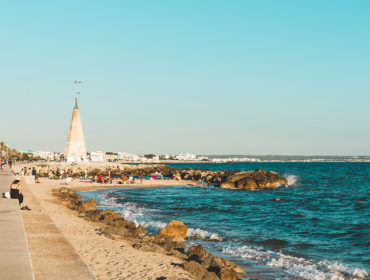 Portixol and its El Molinar neighbourhood have evolved from their fishing heritage into one of the most buzzing and desirable seaside spots on Mallorca.
What we love about this property
"The seamless inside outside living concept"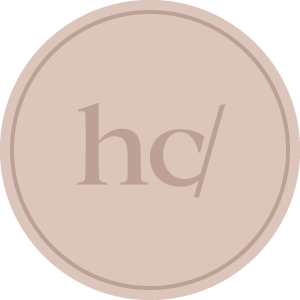 Tell me more about this property!
The real estate agency selling this property will be happy to answer any questions you may have. Simply fill in the form below and the agent will get back to you shortly.
See below for more Villas for sale in Mallorca!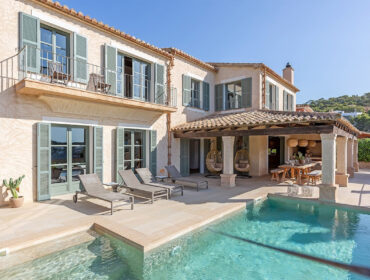 Discover the best Mediterranean villas for sale in Mallorca handpicked by Dr. Helen Cummins and team of local property experts.