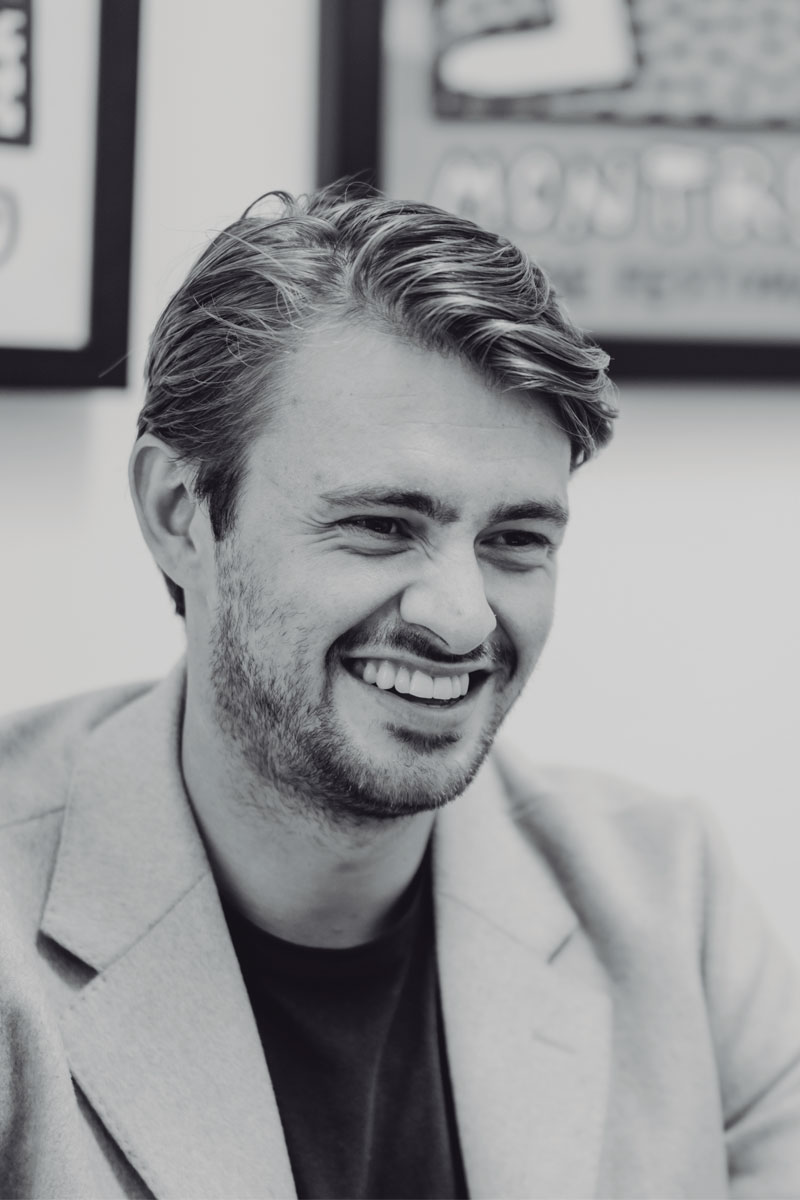 We meet Michael, co-founder of Sandberg Estates, at the sunny Portals Nous branch of the real estate company. His polite charm and easy manner are complemented by a broad smile and a firm handshake. An English accent suggests British parentage – or at least UK schooling – but we're surprised to discover Michael was born and raised on Mallorca, and by a German father and Swedish mother. 
"I've been told I sound Spanish to a Spaniard and German to a German… the only language I have a slight accent in is Swedish, and apparently I sound a little Danish for some reason!" Michael recalls. He admits a chameleon-like talent to flip between nationalities is certainly useful in his line of work. "Being a real estate agent you're always trying to think yourself into the mind of the client you are speaking to," he explains, "to best gauge their needs to find the perfect property for them." 
From clients to friends
While being able to immediately connect in the customer's native language is a huge benefit, it's the fostering of long-term relationships that sits at the heart of the company's ethos. "It's so important to us to build a relationship with each client," Michael continues, "as it's not usually a process that takes one or two weeks, but can stretch to half a year, a year, even two years" He adds that these relationships do also often blossom into friendships.
Co-founded with his mother, Cecilia Sandberg, the family business has certainly grown over the years, "but we never wanted to become a huge corporate company and lose that sense of personalised relationships" Michael explains, "we've always strived to keep that feeling of family, so any agent you meet you should feel that familiarity and trust. At our essence, we are here to help people rather than sell to people."
One example Michael shares was when a client wanted a penthouse apartment, but was terrified of lifts. "I searched and searched to fill that apparently paradoxical criterion," he recounts, "and finally found a place in Sol De Mallorca where a street-level penthouse was at the top of a cliff. The owner didn't initially want to sell and took a little convincing, but we got there in the end!"
Giving something back
Another core principle for Sandberg Estates is giving back, both locally and internationally. "We do as much charity work as possible," Michael goes on, "and feel particularly strongly about education." As well as donating regularly to local orphanages and Mallorca Sense Fam, they have built a school in Myanmar and a percentage of profits will go to help build at least one school a year. 
"Ultimately the thing I love most about this job is meeting people," Michael concludes. "This business is as much about people as it is real estate – and if anything it's more about people – and you try to be the best version of yourself with every person you meet." And Michael is lucky enough to have a few to choose from.