Meet Cognitive Behavioural Therapist Susanne Willfors who helps people overcome depression, anxiety, fatigue, phobias and other mental health issues. Based in the southwest of Mallorca, Susanne offers sessions online and in-person in either English, Swedish, Danish or Norwegian. You can choose between an individual, couples or family session.
Susanne is also specialised in Couples Therapy, helping you attract more love and joy into your relationship with this successful 5-step couples therapy. During the 5 Sessions you will get practical tools to practice. You will receive easy-to-understand material to save and remember the techniques after the therapy is over.
Location: Susanne's clinic in Bonanova – 5 sessions of 90 minutes, once a week. Price 890 euros.
If you're interested in getting help with your mental health, book a session today with Susanne here.
0:24 How's living in Mallorca?
0:46 Stress and burnout
1:56 Mind and body crash
2:41 Finding help
3:10 Changing from the inside
3:25 A second life
3:57 How do you help your clients?
4:35 Online sessions
5:25 Private and confidential
5:49 What are the problems that people face?
6:30 Men who seek help
7:00 A more meaningful life
7:45 Setting a goal
8:15 Susanne's success story
9:00 What happens under stress
9:44 5 sessions to heal
10:30 Living tips for Mallorca
For more videos related to living in Mallorca, subscribe to the hc/ Youtube channel.
Susanne Willfors is a trained Cognitive Behavioural Therapist CBT using a scientifically backed program to help her clients overcome depression, anxiety, fatigue, phobias and other mental health issues, achieving results in just a few sessions.
CBT therapy is effective in treating psychological unbalances such as depression, stress, anxiety, phobias, weight, drinking problems and more. In only a few sessions, you get the tools you need to use in your everyday life and the issues are in most cases less problematic.
CBT is unique in that it doesn't ruminate on issues from your past, but rather deals with current problems. "What I do is look at the here and now. We don't spend too much time dwelling over your past or reminiscing. I use a trusted, scientific approach that looks at how your thoughts and behaviour affect your well-being." Healing can be achieved for a myriad of problems from depression and anxiety to phobias, insomnia and relationship obstacles.
Address details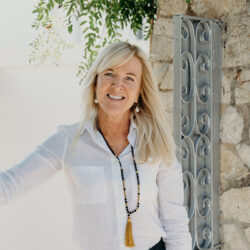 Therapy by Susanne
Joan de Saridakis 54, Bonanova, 07015 Palma