Meet Cognitive Behavioural Therapist Susanne Willfors who helps people overcome depression, anxiety, fatigue, phobias and other mental health issues. Based in the southwest of Mallorca, Susanne offers sessions online and in-person in either English, Swedish, Danish or Norwegian. You can choose between an individual, couples or family session.
If you're interested in getting help with your mental health, book a session today with Susanne here. The first session is free.
0:24 How's living in Mallorca?
0:46 Stress and burnout
1:56 Mind and body crash
2:41 Finding help
3:10 Changing from the inside
3:25 A second life
3:57 How do you help your clients?
4:35 Online sessions
5:25 Private and confidential
5:49 What are the problems that people face?
6:30 Men who seek help
7:00 A more meaningful life
7:45 Setting a goal
8:15 Susanne's success story
9:00 What happens under stress
9:44 5 sessions to heal
10:30 Living tips for Mallorca
For more videos related to living in Mallorca, subscribe to the hc/ Youtube channel.
Address details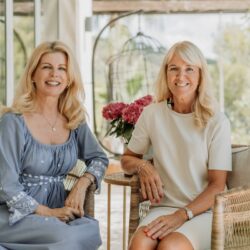 hc/ Mallorca Living Centre
C/ Jardí Botànic, 2, Palma