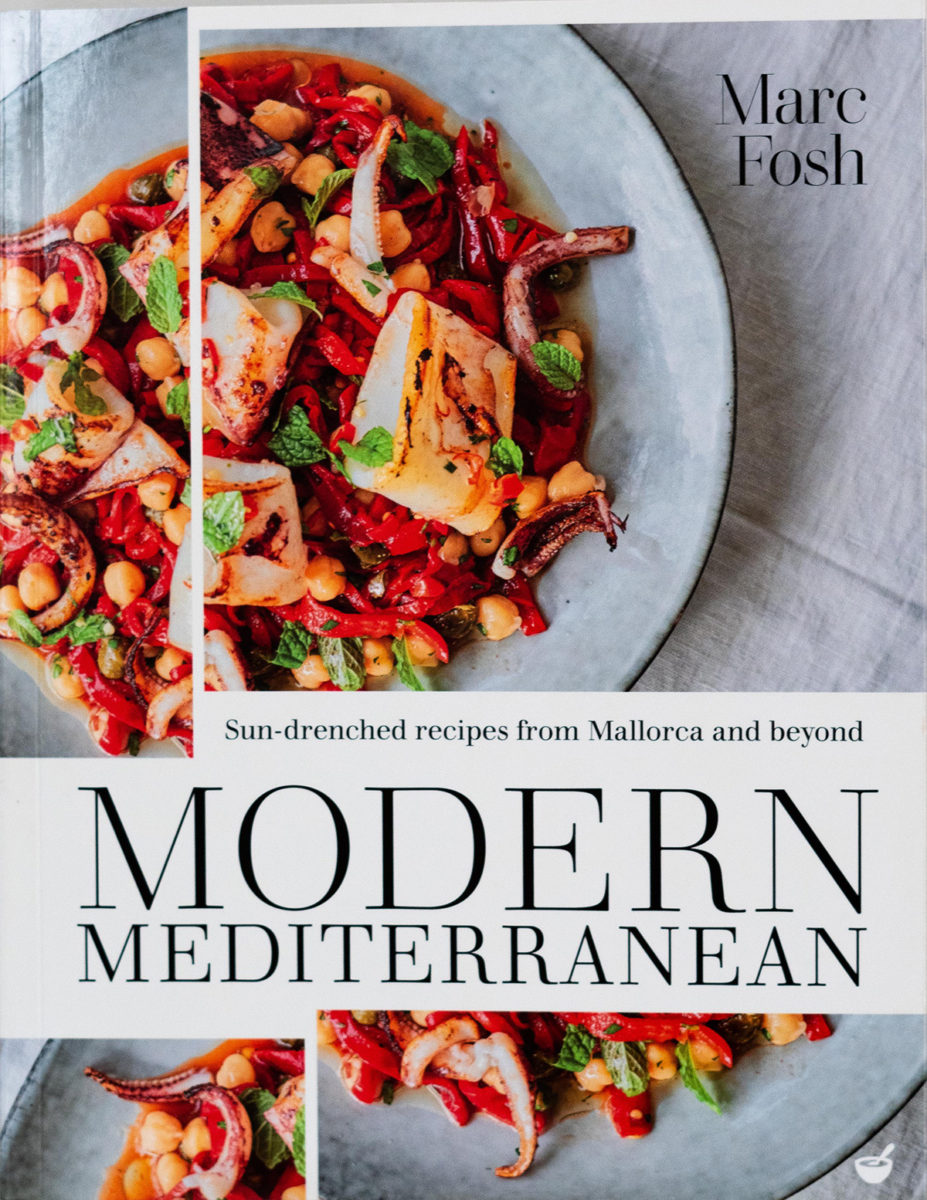 ""In the book, I've tried to take you on a tour of the bountiful produce of Mallorca and the whole Mediterranean region. In recent years these remarkable ingredients have been utilised by the island's best chefs to create a cuisine that builds on its history and traditions. The book is organised into 18 chapters by key ingredient; covering everything from tomatoes, garlic, almonds and olive oil to octopus, chorizo, saffron and truffles…it's really a love letter to the Mediterranean and its food."
Michelin-starred chef Marc Fosh shows us in his book Modern Mediterranean: sun-drenched recipes from Mallorca and beyond recipes that are fresh, seasonal and easy. Marc takes us through his favourite Mediterranean ingredients and turns them into good, honest home-cooking. His philosophy throughout is about creating those infamous table sharing moments, when good food, wine and conversation flow as one.
His sections on olive oil, red prawns and Mediterranean herbs in particular are ideal sources of inspiration for dinner parties or family gatherings. Marc is an advocate for shopping local (particularly at the Mercat de l'Olivar) and possesses an unwavering passion for using Mallorca's own produce. It is quite simply the Mediterranean sunshine in a book.
Modern Mediterranean: Sun-drenched recipes from Mallorca and beyond is available at: Rialto Living in Palma