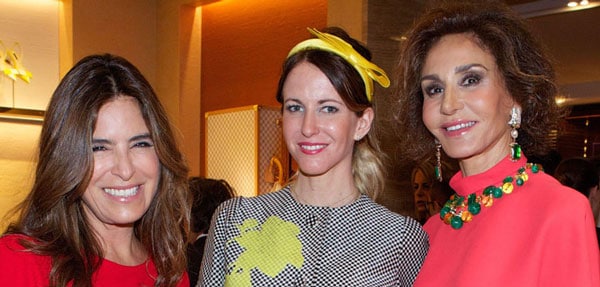 April 19th saw the opening of the new Louis Vuitton store in Venice, located in a building formerly occupied by rationalist Teatro San Marcos, venue of the legendary Mostra di Venezia. The celebration was preceded by a private dinner at the Biblioteca Marciana of the Museo Correr, where guests enjoyed the work of Tiziano, Veronese and Tintoretto.
The close relationship between the Maison Louis Vuitton and Venice could be behind the legendary Monogram design in 1896, as it has always been maintained that Georges Vuitton was inspired by the four petal flowers featured on the facade of Palazzo Ducale to develop it.
Louis Vuitton has established a collaboration with the Fondazione Musei Civici di Venezia for the restoration of Venetian works of art, some of which will be exhibited temporarily at the Espace Louis Vuitton Venezia located on the top floor.
Among the guests at this celebration were Naty Abascal, Tamara Falco, Anna Dello Russo, Genoveva Casanova, Clemence Poesy and Lina Botero.