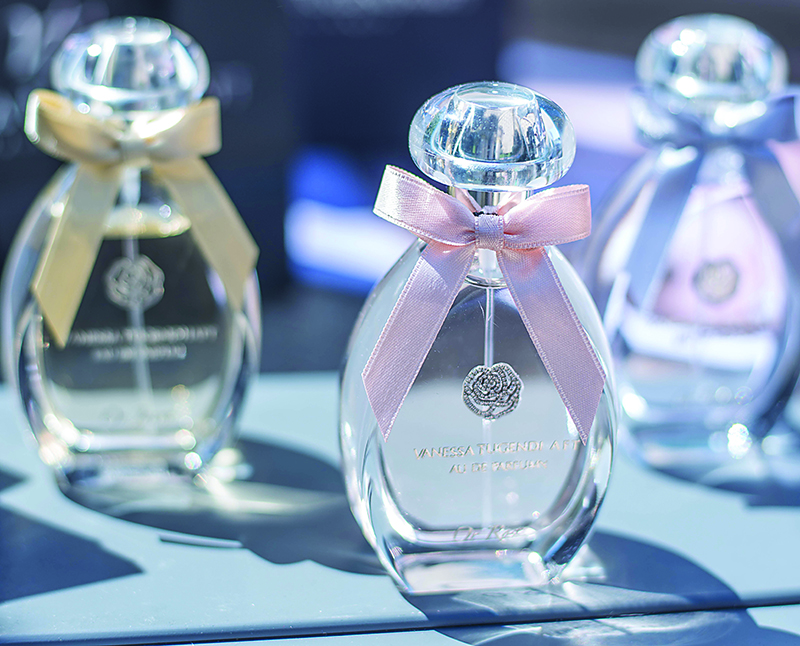 'Or Blanc', 'Or Jaune' and 'Or Rose' are the three fragrances the renowned Belgian diamond specialist and designer Vanessa Tugendhaft launched at Belmond La Residencia.
The beautiful and luxurious hotel was chosen by the designer as the only selling point in Spain for her perfumes.
'Or Blanc' has a woody scent, 'Or Jaune' a floral scent and 'Or Rose' a gourmet scent. The bottles have a beautiful diamond design on it, which will be converted into a jewellery piece once the bottle is empty and set to Vanessa Tugendhaft's atelier in Paris.
The 'Eau de Perfume' are available in three sizes starting at 85 Euros.
Feel and smell fab!
More about: La Residencia