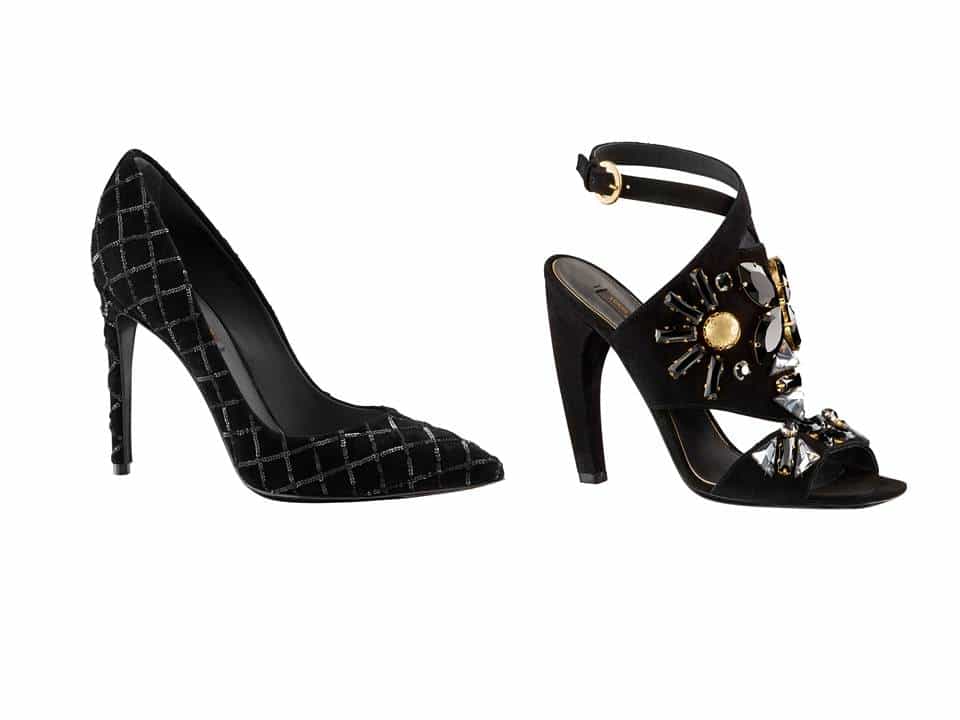 The sleek stiletto classic from Louis Vuitton is great for evening wear, accented with a sharp toe emphasising the silhouette. This stunning shoe has a suede exterior, with a heel of 10.5 cm.
Its diamond pattern is embroidered by hand in micro-sequins motif that pays homage to the historic inner lining of the classic Louis Vuitton trunks.
The sandal, also made of suede, has a banana heel 10.5 cm – already seen in the first collection of Nicolas Ghesquière for Louis Vuitton – and a striking crystal embroidery on the vamp.