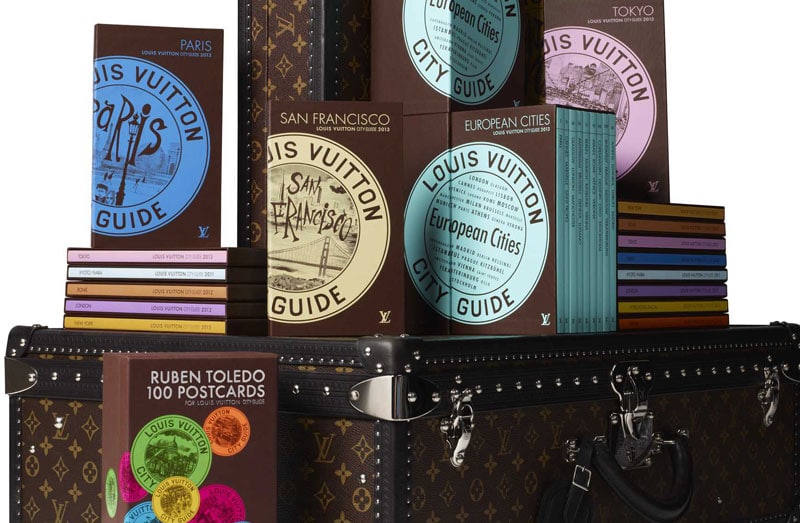 Louis Vuitton has launched a collection of 2013 Travel Guides that include the following destinations: Yekaterinburg, Kitzbühel (Tirol), Lugano andVerona as well as San Francisco, Paris, New York and Tokyo.
These stylish guides enable Louis Vuitton to share their passion for travelling in style and let you discover the soul of different European cities. A team of journalists and writers have put together the most up to date information about fashion, design, art and gastronomy, offering both classic and modern destinations. The guides also include contemporary palaces, luxury hotels, gourmet restaurants, bistros, pubs, bars, delicatessen, art and design galleries, museums, spas, boutiques and much more…
The price is 120 € for the pack of 31 City Guides and 25 € for a single volume.
All City Guides 2013 are now available in Louis Vuitton stores.
For more information:
www.louisvuitton.com