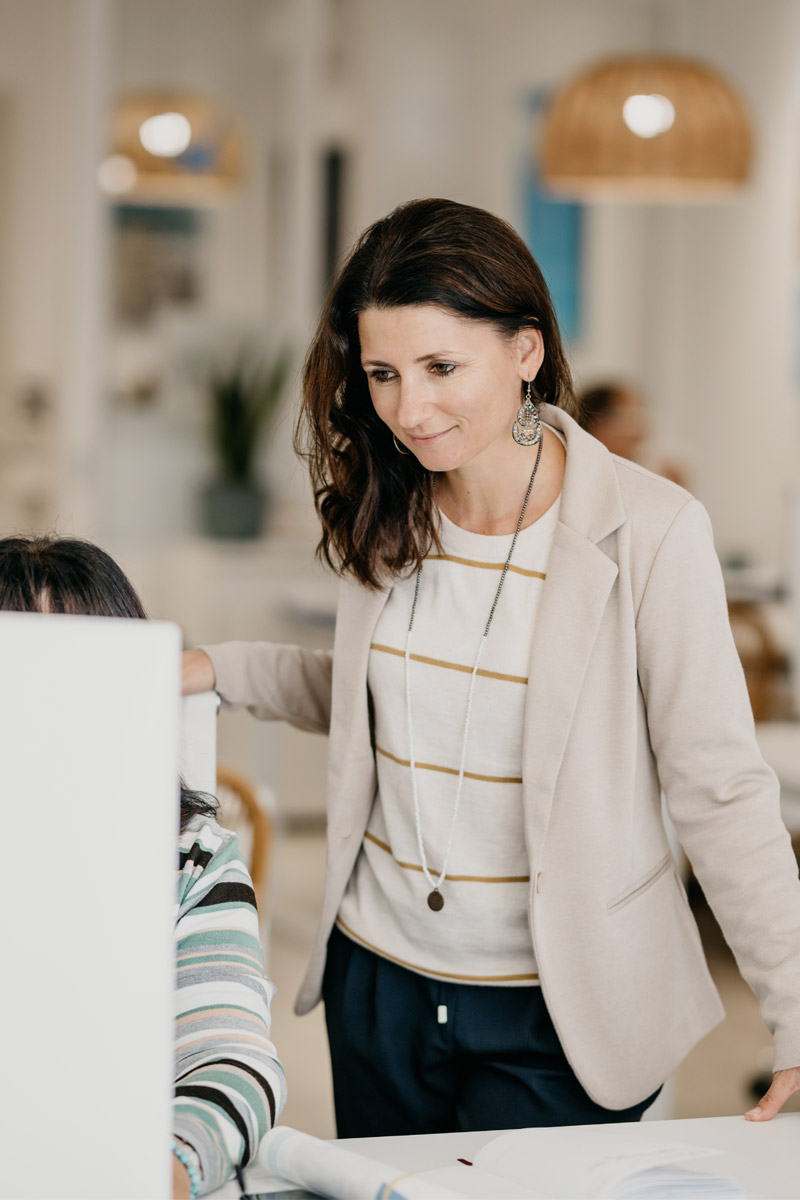 It's no secret the real estate business on Mallorca is hugely competitive. And, as one of Europe's most sought-after places to live, it's hardly any surprise. It takes a special combination of skills and mindset to, not just survive, but to thrive. And having just hit their 10-year anniversary, it's clear Living Blue have that magic formula. 
It was a decade ago that Mandy Fletling, with her husband Claudio, opened the first Living Blue office. She had been involved with real estate here since 2004, so had seven years experience before striking out on her own. "We started from nothing, no loan or anything," Mandy explains, "one of our biggest assets was that we grew organically." 
Strong foundations
With numerous property sales in the high-end market, and realized sales for 5, 10 and up to 16 Mio Euro per property, Living Blue is today one of the island's top agencies. Mandy puts much of their success down to their personalised approach: "Most of our team have been here a long time or grew up here," Mandy continues, "so we have strong foundations and roots in the community. Many of our clients are already our friends. And we never call them 'leads', they're people!" 
Since first starting the business a decade ago, Mandy says how she's seen the industry become increasingly 'digitalised'. "We've even had people buy a house without stepping foot inside!" she recounts. While still believing in embracing technology, she is happy to continue what she describes as a more "old-fashioned" approach. The result is that about half of all business comes from referrals and recommendations.
Top talent
Another advantage is Living Blue is an independent agency, as opposed to a franchise model. "This means each of our agents has the flexibility to offer a client properties all over the island," she explains, "rather than having to hand over to another office and disrupt that relationship." It also helps that her team is made up of "outgoing, cheerful people" and that Mandy fosters a work culture that is fun and friendly – helping to retain the best talent. 
A further key to Living Blue's success is adaptability to the market. "While before many people were just happy with a view," Mandy adds, "we've seen more and more clients looking for a high-quality build too." Reflecting this trend, luxury and super-luxury homes account for much of their business today. Responding to an increased demand for exclusivity and seclusion, they also offer off-market listing and discreet service for high-wealth customers to whom discretion and privacy are a priority. 
From its first in Alaró, Living Blue has expanded to offices in Port de Sóller and Santa María. But not resting on her laurels, Mandy is already planning two new openings in Palma and the southeast – so the next 10 years are already gearing up to be even more successful than the last!