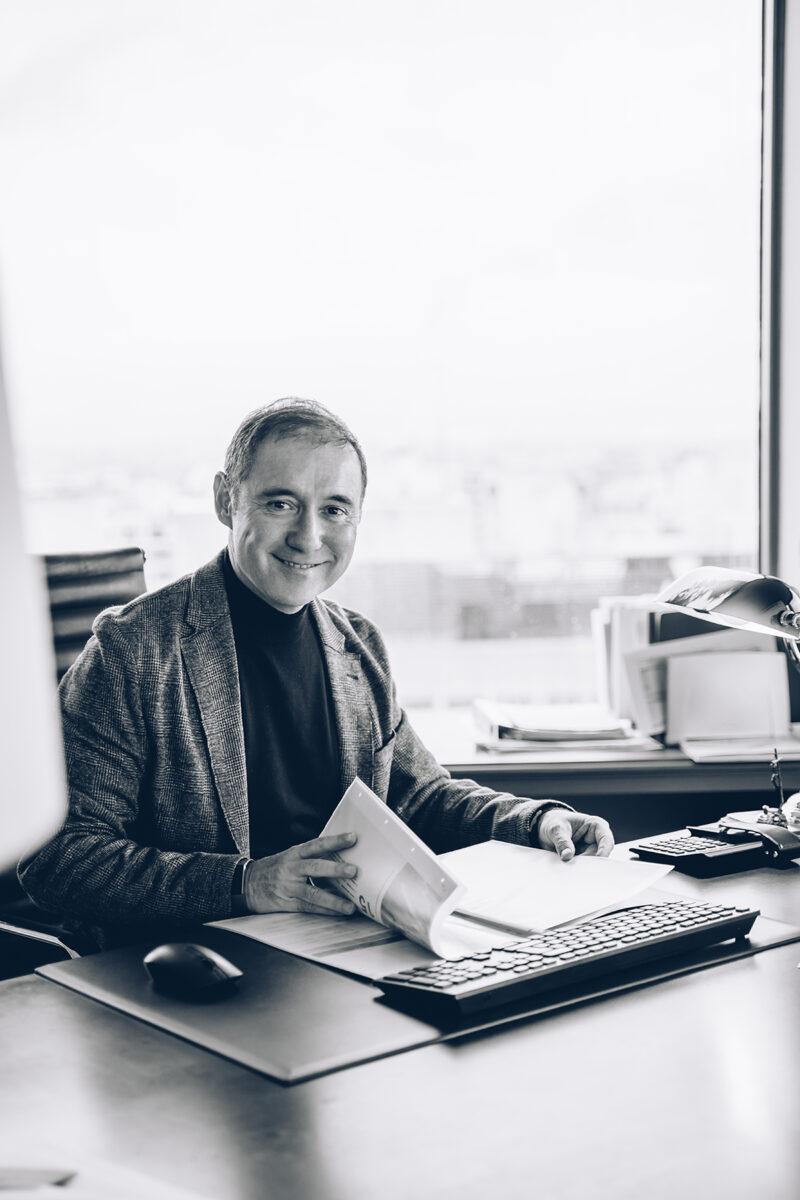 Judging by the views from their office in Palma, Despacho Lamas are very much at the top of their game. The panoramic vistas from the 10th floor of the Santander building along Carrer del Sindicat present the historic capital in all its glory. It's not a recent move either, but has been their base for two decades.
Director Jaime Lamas set up his law firm in 1989 not far from the prestigious location. "Law runs in the family," he tells us. With his daughters seated at the table beside him, that much is evident. However, he's referring back to when his father's law firm was attached to the family home. "He used to tell me what he was working on and what clients he had," he recalls. Clearly, the work ignited his curiosity and indeed, still does today.
They say mixing business and family isn't always easy, but Jaime Lamas had no qualms about encouraging his daughters, Malu and África, both highly trained economists, to join the firm. "Having my children in my life makes me happy and what better way than through a professional career?" África runs the fiscal department while Malu, who is fluent in English, specialises in helping their British clients. Brexit has certainly changed the conversation she has been having with her clients lately.
The Golden Visa for Spain
Not everyone knows about the Golden Visa. "It's a visa which doesn't oblige you to spend a certain amount of time in Spain," Malu explains. "What it requires is a minimum of a 500,000 euro investment in a property." For those who have been considering buying a property in Mallorca for some time, this may sound like a fantastic incentive. "It's one of our areas of expertise," says Jaime, citing the many advantages of purchasing a property which, not only you can enjoy, but will almost definitely increase in value over the coming years.
Our conversation turns to their love of their native home, Mallorca. They agree that when you have lived in different places around the world, you appreciate even more its natural beauty, safety, gastronomy and culture. We question how their work with foreign investors positively influences the island. "Many of the old Mallorcan palaces in the Old Town have been saved thanks to foreign investment," says Jaime Lamas. Traditional fincas have also been rescued from ruin and experts trained in Mallorcan architecture have been given the job of overseeing their reformation.
Their philosophy has not changed since the beginning. Keeping their clients happy has always been the priority. Jaime Lamas isn't shy about sharing their strengths and successes. "If after all these years our clients are still bringing along new ones, then we must be doing something right," he concludes, with a smile.
Click the link to read more about Despacho Lamas.
Text by Emily Benet. Photos by Sara Savage
Address details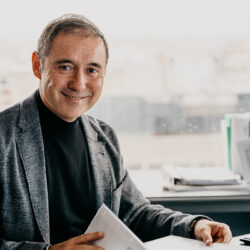 Despacho Lamas
C/ Sindicat, 69, 10º 07002, Palma