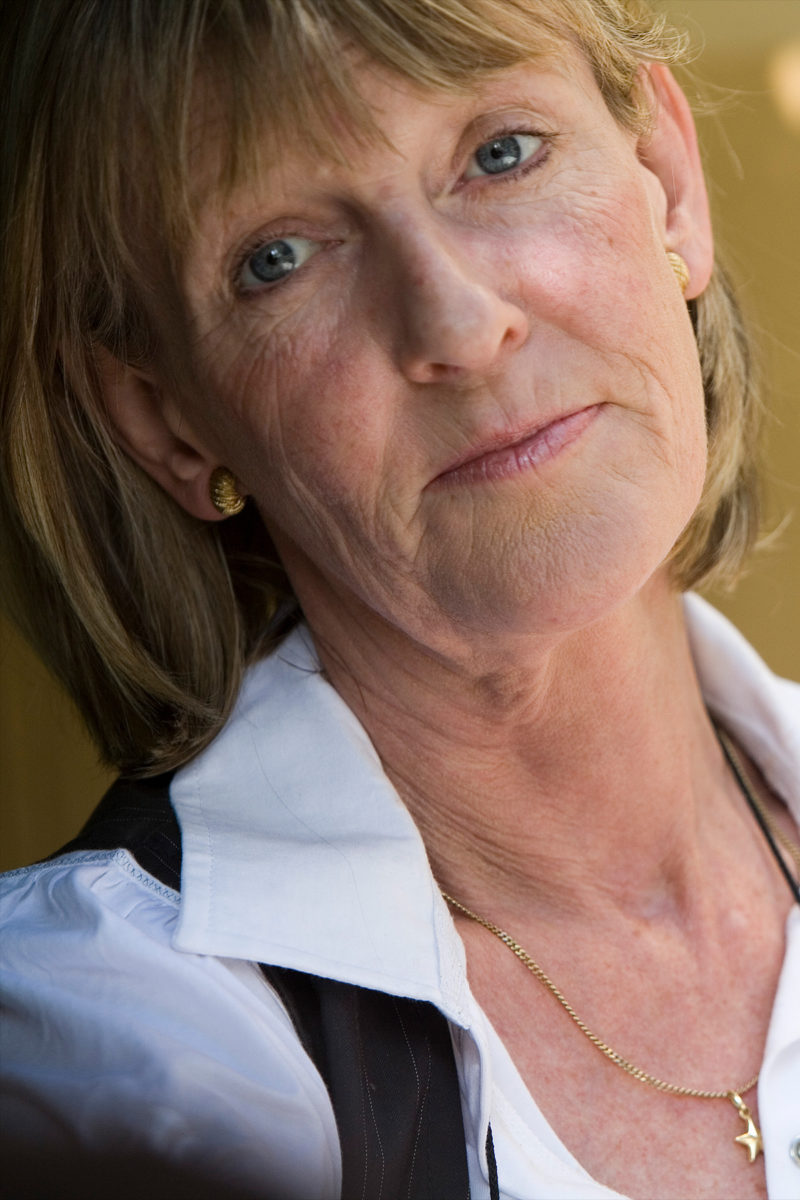 Judy Marks, former wife of everyone's favourite celebrity drug smuggler Howard Marks (aka Mr. Nice) is sitting opposite me in a large armchair. Judy fiddles continuously with a cigarette that she never smokes and is eyeing me warily as I struggle to start my tape recorder. "Do you want a hand with that?" she laughs. Ms Marks is certainly a cool customer but then that's hardly surprising. Here is a lady who has spent most of her life dodging the authorities on at least four continents, thanks mainly to her former husband's activities in "The Business". "The Business" is the term Judy and I had agreed upon to describe the massive drug running operation that "hubby" ran for almost three decades. He was aided and abetted by this elegant, waif-like hippy chick with a ferocious intellect and cornflower blue eyes that he fell hopelessly in love with when he was 27. She was 16. At the height of his "career" Howard was said to be trafficking as much as 10% of the marijuana smoked in the world.
There is a temptation to be star-struck by notoriety and carried away by what is still a highly illegal and nasty business.
So did Judy Marks have any feelings of regret or even a sense of shame in what she did with her husband? "No… not at all, it was all very exciting and I didn't think there was anything wrong with cannabis – it was all part of Howard's personality… he was larger-than-life and incredibly charismatic. Howard could have been anything – he could have been a bank manager! A bent one of course, but really anything he wanted to be".

Did it ever occur to her, I wondered, that she needed to get out? "Never". I could tell that she meant it. Pressing her harder about her operational role in "The Business" would provide the only time in the interview that she checked herself carefully "I used to make trips for him sometimes-and I'm not stupid".
Howard would go on to have three spells in prison; a few weeks in 1973 and again in 1980 when he served two years in Brixton. He would return in 1988 and stay until 1995, after which his book Mr. Nice was written. He became a media darling and the nation's favorite cuddly drug-dealer, practically a national treasure, or as his ex-wife wryly observed: "He loved talking about himself and had a flair for self publicity". But it was after his spell in Brixton that Judy began to notice a major difference in Howard.
The reason that her husband was admitted to Brixton Prison was for his part in an audacious drugs scam whereby 15 tonnes of high-strength Colombian marijuana was smuggled into Scotland. With his criminal credibility at an all time high, Mr. Nice crossed paths with some very heavy London east end gangsters. Judy traces many of their relationship problems to this time. Up until now "The Business" had operated in a very different way. "Basically, we thought of ourselves as University graduates having a laugh – you know, innocent fun, trading in a drug that shouldn't have been illegal".
Judy is adamant that Howard only traded in hashish and although the cocaine and heroin market was much more profitable, she claims that he refused to trade in Class A drugs. Marks has retained a very dry sense of humour and recounted to me that Howard boasted to her of "stopping these armed bank-robbers and low-lives "blagging" their violent trade and that he turned them instead into peaceful drug dealers." You have to hand it to the man, his brand of self-delusional chutzpah is a rare commodity nowadays!

What about Mrs. Marks? She bore Howard three children and spent 18 months in prison for her troubles, convicted as she was of that catch-all criminal charge of conspiracy. She was busted here in Mallorca in 1988, and after spending a short time in the 'Palma Hilton' was transferred firstly to Madrid – which she says was "O.K." and then to a prison in Miami Florida, which she hated. At this time her children were ten years old, seven and eighteen months they stayed with Judy's sister and, to make things even worse, the sister was being abused by her heroin-addict boyfriend. Unsurprisingly, for Judy this was an awful time, about as far away from those innocent, fun-filled days with the charismatic and amiable Mr. Nice as one could possibly get. At this point Judy looks at me with real misery flickering across her face.
"He should have stopped – he was warned time and time again but he was so arrogant and so stupid".
To lighten the mood I ask her about Mallorca, as she loves the island and becomes increasingly animated as she describes early visits with Howard to Port D'Andratx and S'Arraco with friends outside of the criminal world. They lived for a time in La Villeta and she now lives in an apartment in Palma, surrounded by books and showing just a hint of new age hippy decoration, if I didn't know who she was I would guess that Judy Marks was a writer. Indeed, she is – her biography Mr. Nice and Mrs. Marks will be published in paperback this month and is a labour of love that she began when she was in prison. Around the time of writing the book she was diagnosed with breast cancer. "It was very scary– my mother died of the same disease". Judy underwent radiotherapy and surgery in the form of a lumpectomy. She is positive but wary of the long term outcome and has a check-up every three months. She smiles a thin smile: "It does tend to concentrate one's mind" Is her final word on the matter. I like Judy Marks.
"What about drugs?" I ask. Judy replies: "They should all be legalized and controlled -take the profit and the corruption out of it all and then governments might get it under control, if they don't, they won't…Simple as that". "But surely you helped, in quite a significant way, to make marijuana in particular, both socially acceptable and glamorous?" I protest. "Agreed, but the hash that we smuggled was nowhere near as strong and dangerous as the "skunk" that is on the market now and is giving kids huge psychological problems", she retorts. Perhaps it was for the best that we leave our debate unresolved.

Judy seems content and happy, she and Howard have three children together; the youngest Patrick is a student and lives with her at the moment. Francesca graduated with a degree in Philosophy from Trinity College Dublin and teaches in Barcelona. The eldest of the Marks clan, Amber, is (somewhat ironically) a criminal barrister practicing in London. Like her mother, Amber writes. She's currently working on a book about state surveillance and the impact that it has on modern society. It seems that the apple doesn't fall far from the tree in that respect! As for Judy, she would like to write more, she tells me she wants to write about her time in prison and tells me she has a few ideas for a crime novel. I bet she does!
Mr Nice and Mrs Marks-Adventures with Howard. By Judy Marks. Published by Ebury Press and is available in Paperback on August 2nd 2007.
DISCOVER MORE CELEBRITIES LIVING ON MALLORCA