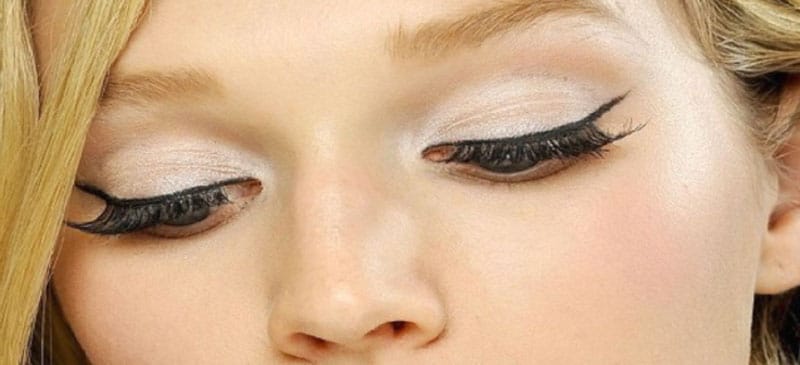 To prime the face and even the skin tone, apply an eye primer such as Catrice Cosmetics Eye Shadow Base available at Müller. This allows eye shadow to stay in place rather than melting or creasing.
Apply Shroom eye shadow by Mac over the entire lid, from the lash line to the crease with an eye shadow brush. Then take Wedge also by Mac or an equivalent mat brown and work into the crease. Soften with a blending brush. You need to create a soft shadow rather than a harsh line. If you want to add a subtle highlight to your brow bone, you can do so again with Shroom.
Take a liquid liner such as Lancome Eyeliner Trace Dense, starting in the middle of the eye towards the outer corner. You may find it useful to pull the corner of the eye slightly for an easier application (placing your elbow on a flat surface also helps) then go into the inner corner and join the line to the middle.
Take a set of eyelashes and apply using tweezers making sure the inner and outer corners have been adhered properly.
Fill in the eyebrows with a soft eyebrow powder or matt eye shadow, in the correct colour using an angled brush.
Give the apples of your cheeks a light dusting of blush in a light shade but in keeping with your skin tone. You want a hint of a flush here, not an obvious wash of colour.
For your lips, you can either choose a nude shade of lipstick or just keep it simple with a slick of lip balm to keep them moisturised.