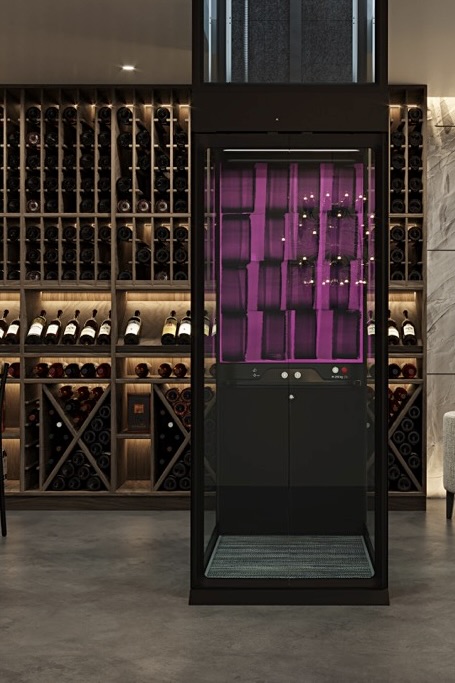 The Elevaric Group installs the most sophisticated and safest domestic lift on the market in the Balearic Islands. Unlike bulky conventional lifts, which require a pit of more than 1 metre and a cassette of 3.4 metres, these Swedish-made Aritco models require neither a pit nor a cassette and therefore almost no construction work. The lifts, which are customisable, are available for indoor and outdoor use in both glazed and opaque versions and have been tested in the cold of Switzerland and the scorching heat of Dubai.
SILENT, SAFE AND STYLISH
Our interview with owner and industrial engineer, Ana Rosa Pardo, is interrupted by a property developer delighted by his purchase of 10 lifts for a high-end duplex housing development. Clearly, word of Elevaric's highly desirable products has already got out.
They are the exclusive distributors of Artitco lifts, with more than 50 years in the market and more than 40,000 installed units, the most compact of which is only 880 x 840 mm (width x depth) of shaft for installation. In Mallorca where many traditional homes and villas have steep staircases, these models provide an excellent accessibility solution. "Silence is a really appreciated benefit," says Ana Rosa. Thanks to their endless screw system, Aritco lifts don't require cables, which makes them quiet and very safe. The other advantage of these exceptional lifts is their carefully crafted, customisable Swedish design. There's also another reason to visit the Elevaric showroom in Central Palma. They work with backlit natural stone which is treated to resist impact, stains and high temperatures. Illuminating marble from behind gives it an incredible wow-factor. "It's like having a jewel at home," says Ana Rosa, showing us samples of white jade and Bolivian blue. The stone has been used in five-star hotel receptions, such as the Grand Palladium Palace Ibiza, as well as the private kitchens of some of the grandest homes in the Balearics. Elevaric high-end lifts are already a must in any luxury home in Mallorca.
Text by Emily Benet
Address details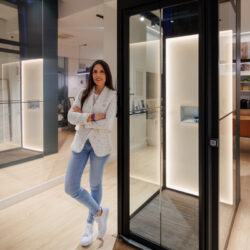 Elevaric Home Lifts
C/ del Baró de Santa María del Sepulcre 7, Palma