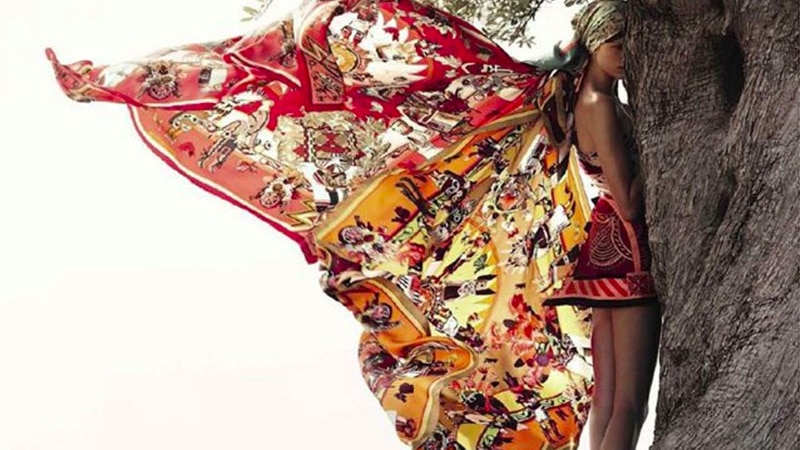 No other brand embodies a luxury lifestyle quite like Hermès. When the prestigious company first opened in the 1830's, the Hermès family made harnesses and bridles for the carriage trade, catering to noblemen. Saddlery was introduced later on, after the shop moved to Rue du Faubourg Saint-Honoré where it remains to this day, exuding elegance throughout the streets of the fashion city Paris.
It wasn't actually until the 1900 that Hermès made the first bag especially designed for riders to carry their saddles at a time when 80 craftsmen where employed, making saddles for the world's royalty. These equestrian ties remained at the core of the refined Hermès designs over the years and are still to be found, especially in its famous printed silk scarves that are now sold somewhere in the world every 25 seconds.
Hermès was also the pioneer in using zippers in leather goods especially in the first leather handbag that was introduced in 1922 .The bag that would later become the famous "Kelly bag" was first presented in 1935, though it got its name two decades later when Hollywood star Grace Kelly became the Princess of Monaco and was spotted holding the bag in front of her in order to cover up her pregnancy. Together with the "Birkin bag", named after British actress Jane Birkin, the Kelly bag has become the most renowned and desirable handbags in handbag history.
The brand soon added the silk tie, the first Hermessence perfumes, watches and the ready-to-wear clothing line that to this day carry the logo of the Hermès carriage with horses and are packed in the signature orange boxes like every Hermès product. Hermès later went through a major renewal to make the brand more appealing to younger generations, keeping its promise for quality and handmade goods by having French craftsmen work on a single item at a time, over a lengthy production process.
Hermès remains at the top of the field of luxury and handmade quality, and has made history in terms of luxury fashion and accessories. To own a Hermès item is not just to own a handmade product full of luxurious quality but also a timeless piece of elegance and sophistication that many stylish celebrities and fashionistas, especially of younger generations, aspire to own.