We are delighted to invite you to the next hc/ Connect & Grow networking lunch which will take place on Friday 10th of February at 13:30h at Hotel Cort, in Palma.
This is a business networking event that offers members the opportunity to meet like-minded entrepreneurs, business executives and leaders, to develop collaborations and grow your business in Mallorca. This community is exclusively for people currently doing business in Mallorca or those who want to establish their business here.
Application for membership is now open. Explore all the benefits of becoming a member and apply now. If you want to know more about this new business community in Mallorca contact Caroline at +34 971 708 888 or by email at cg@helencummins.com for more information.
If you are not a member yet, this will be your last chance to attend a hc/ Connect & Grow business lunch before it becomes a members-only event!
Members: 50 euros plus IVA
Guests of members: 75 euros plus IVA
Please reserve your place via our online booking system.
Book your place today!
We look forward to seeing you then.
Address details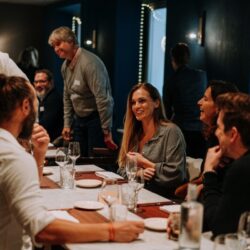 Raw&Grill The Brasserie
Plaça de Cort 11, Palma