We are delighted to invite you to the next hc/ Connect & Grow networking lunch which will take place on Friday 20th May at 13:30 at The Mallorca Country Club in Santa Ponsa.
This new concept has replaced the abcMallorca Business Lunch which ran successfully for the past 15 years. It is a networking event which offers members not only the opportunity to meet like-minded business owners but to also elevate their business skills.
This community is exclusively for people currently doing business in Mallorca or want to establish their business here.
If you would like to know more about how you can become a member of this new business community in Mallorca contact Caroline at +34 971 708 888 or by email at hello@hcconnectgrow.com for more information.
Members & Clients: 50 euros plus IVA
Non-members: 75 euros plus IVA
Please reserve your place via our online booking system.
Book your place today!
We look forward to seeing you then.
Address details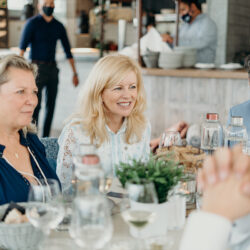 Mallorca Country Club
Avinguda del Golf, 21, Calviá