Are you thinking about becoming a member of the hc/ Connect & Grow conscious business community? Then you're invited to join our Community Presentation, where you'll get the chance to find out all the benefits that this membership can bring to your life and business.
During this get-together Helen will present the community and you'll get the chance to ask all your questions about the community and different membership options.
Connect & Grow was established to bring together like-minded entrepreneurs, who are based in Mallorca or want to establish their business here. Event after event, our members are able to find valuable connections, build meaningful friendships, gain specific knowledge and access the expertise needed to expand their business.
Please reserve your place via our online booking system.
Book your place today!
We look forward to seeing you then.
Address details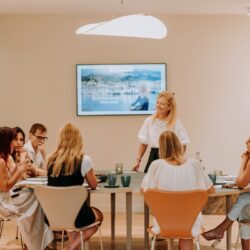 hc/ Living & Business Lounge
Carrer del Jardí Botànic 2, Palma