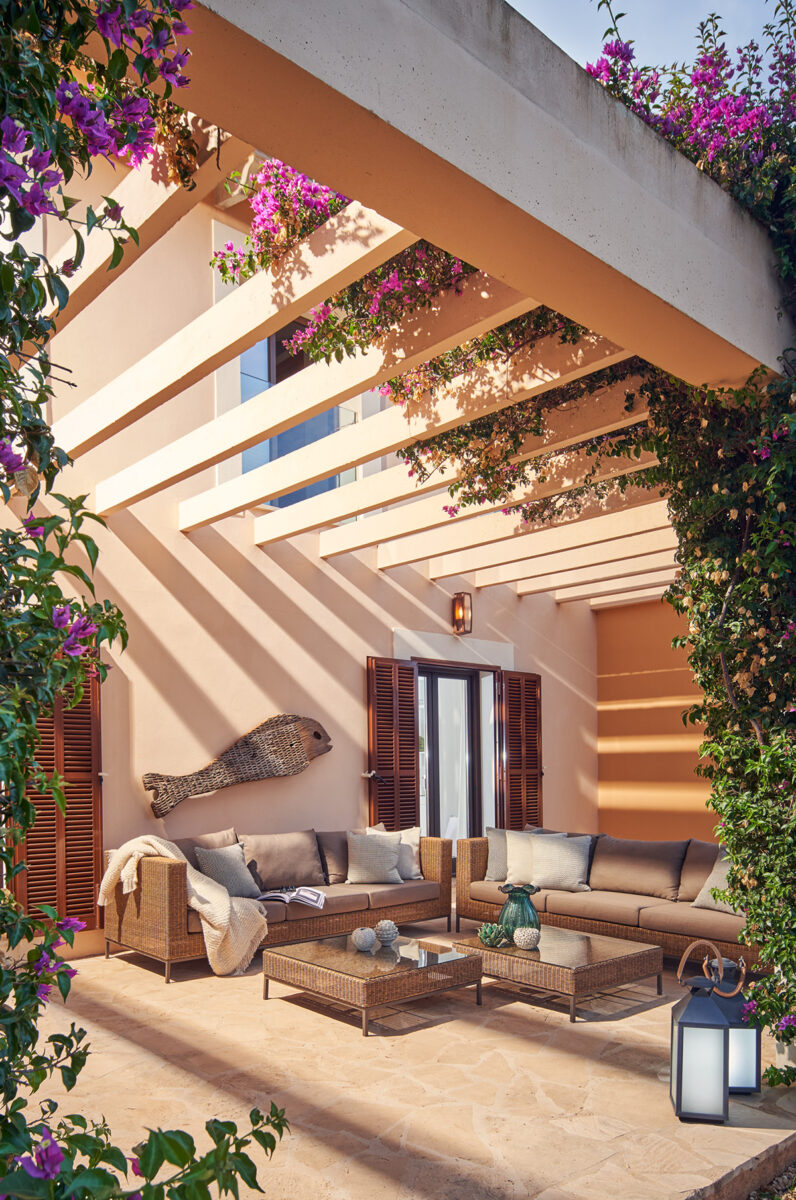 When homeowners are looking for a fresh new look or feel for their property, it's no wonder that many choose to visit Villa Wesco. Their shop and showroom is rather unique for the island, located in Santa Maria del Camí and set in a beautifully renovated historical manor house. As it feels like a real home, you can wander around the various rooms and environments, and really get a sense of what would look great in your own.
Alternatively, clients can call on the experience and expertise of the Villa Wesco design team, headed up by Ana Lado, to help realise their vision. And when a young couple were looking to turn their traditional Felanitx finca into their dream home, this is exactly what they did.
Traditional charm, modern touches
The project included design work for both the interior and exterior spaces. "From the beginning we wanted to maintain the traditional charm of the finca," Ana explains, "but combine it with modern touches." So interiors were given a crisp white makeover, while keeping original tiling and some exposed terracotta ceilings. To this were added comfy-yet-contemporary couches and armchairs, swish designer lighting, and sumptuous fabrics, all sourced from their extensive catalogue of exclusive brands.
Outside spaces drew on top brands such as Manutti, Tuuci and Solpuri for seating, parasols and dining and coffee tables. Bamboo shading added to an indoor-outdoor feel perfect for the Mediterranean lifestyle. The result is a home that flows beautifully, where designer pieces compliment original elements, and style is never compromised for comfort. But most of all, it reflects the tastes and personalities of the owners. "We took into account the individual wishes of our clients at every step," affirms Ana.
Photos by Villa Wesco
Written by Leon Beckenham
Address details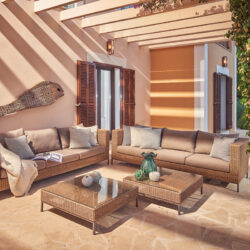 Villa Wesco
C/Bernat de Santa Eugènia, 28 Santa Maria del Camí