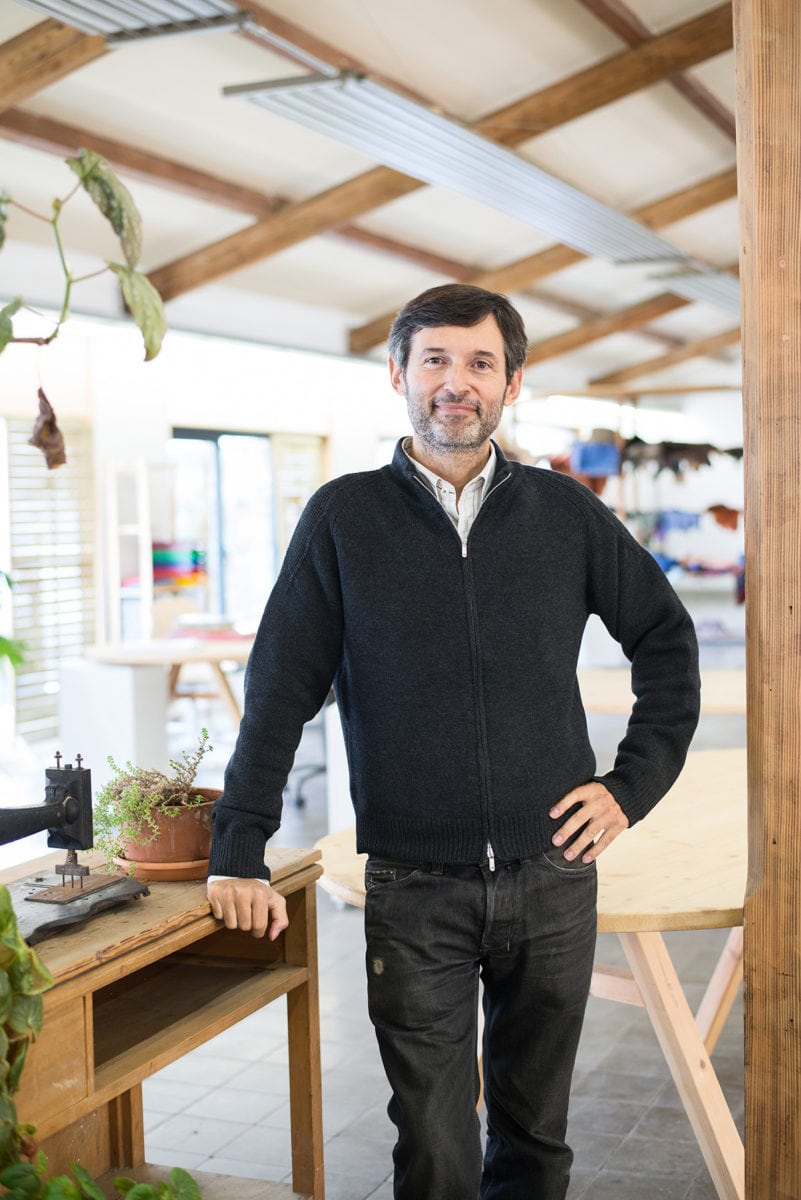 Life has changed considerably for the softly spoken university professor since his inheritance. Today, he spends only 20 per cent of his time in Barcelona on academic duties; the rest he dedicates to Fàbrica Ramis – which indoctrinated him into the world of entrepreneurship.
"I made so many mistakes that I cannot say I am a businessman," Juan Ramis admits. "But maybe I am becoming one little by little." His grandfather was a successful entrepreneur, founding the family leather business in the '30s. It relocated in 1968 to this former textile factory on Gran Vía Colón, enjoying the '70s boom when coachloads of tourists came to buy leather goods. Factory production eventually ceased and, although the shop remained until six years ago, most of the building had been empty for 30 years.
Born a month after his family bought the place, Juan has known the building all of his 48 years. Instead of selling his inheritance, he chose to renovate the iconic 1920s industrial building and create a unique venue for cultural, social, and educational use. The project took three years and Fàbrica Ramis opened anew in November 2015.
Juan employed two teams of architects: Arquitectura Punta with Bernat Pascual, and Mercè Zazurca from Barcelona. The result is an impressive homage to 20th-century industrial architecture, with 21st-century benefits including sustainability, biomass heating system, and WiFi. The original, listed, factory chimney was also renovated.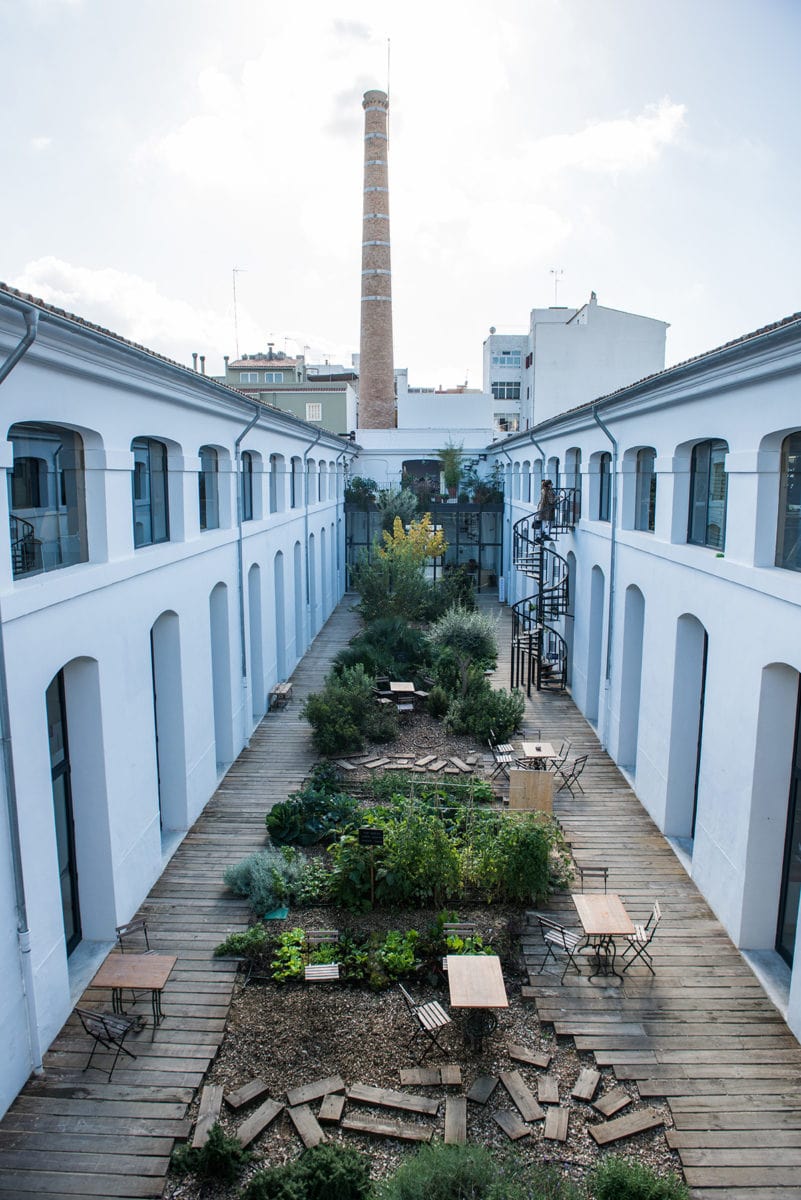 The venue's ten distinct areas reveal many restored original architectural features and industrial décor elements. These areas are rentable for a wide range of activities – from celebrations, to teaching, to corporate events such as product launches, conferences, and exhibitions. Parts are used for cultural events such as movie screenings, literary evenings, and concerts.
One side of the upper floor is the huge Co-working Area where, for a reasonable monthly fee, you can rent space and facilities to conduct your business. The attractive area has a discernible energy. Ideal for freelancers who don't want to work from home or for young start-ups minimizing costs, the area includes relaxation zone, lockers, and two rooms bookable for client meetings. A national publication has already named it one of Spain's top ten co-working spaces.
The central Archduke's Forest is the venue's green 'lung'. Balearic plants – as described by Archduke Luis Salvador – grow amidst a small ecological garden. "I had the chance to do a huge study on the Archduke and this wood is in his honour," Juan explains.
How is the business doing? "As an entrepreneur you have to question yourself, change things," Juan says. "And then maybe you have to ask for more money because you didn't expect the start to be so slow and difficult." The investment to date has been 2.6 million euros, but he's pragmatic. "I now realize that I need three years to stabilize and understand what the business is. It's complex – not like building a hotel, for instance … more like an experiment."
The transformation delighted the former factory workers Juan invited to last year's official opening. "Locals are also very happy that money has been invested here," he says. He admits the concept has been difficult to explain: "They don't really know what it is yet, but in the next two years they will understand – and maybe in a few more years this building will have a good impact on the nearby environment."
Whether it brings further investment to the locality remains to be seen, but what Juan Ramis has already done is to restore and preserve an important part of Inca's patrimony. What would his father and grandfather think? "They would probably say I was crazy, but they would be so happy and so proud." With good reason.
Photos by Sara Savage & Fàbrica Ramis
Address details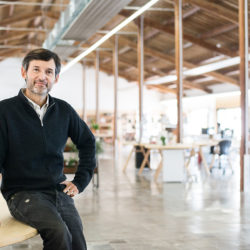 Fàbrica Ramis
Gran Vía Colón 28, Inca