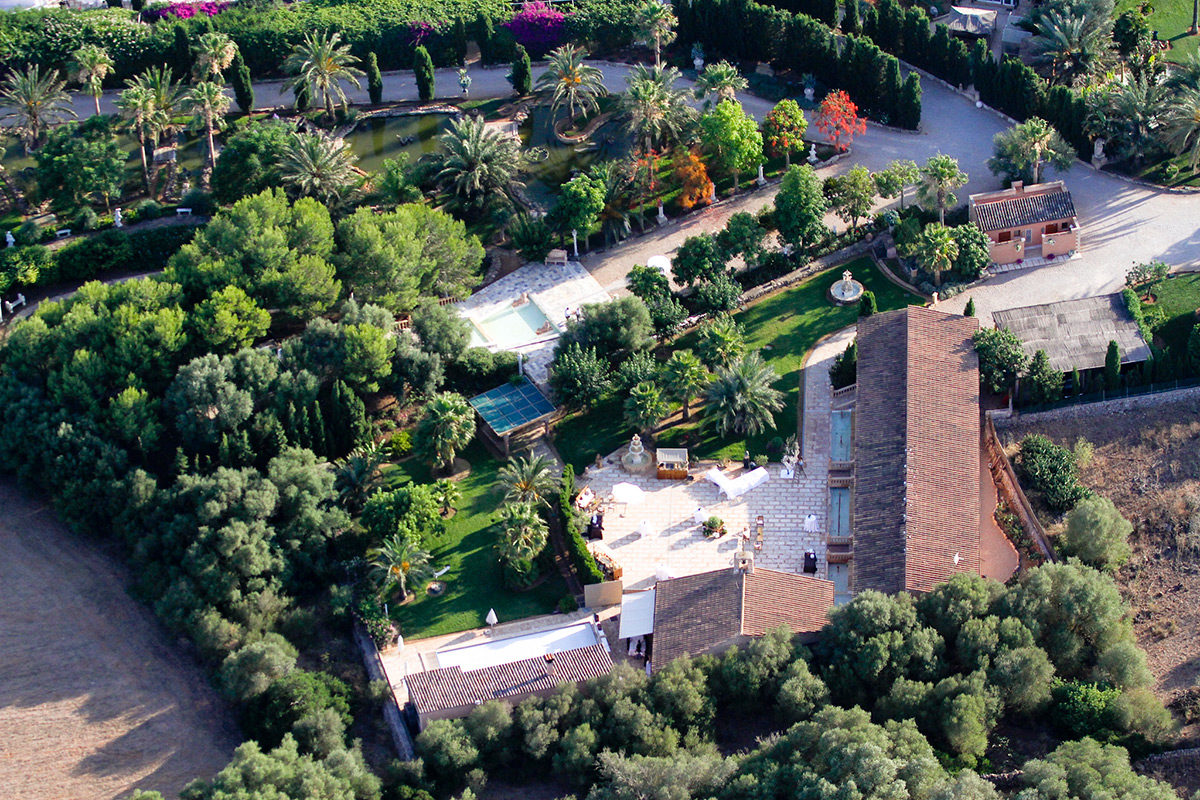 As cultural homogenization increases, genuinely different travel experiences become rarer – particularly within Europe. But to follow the advice of the American travel writer Kathleen Lee – "If you travel, it must be to seek difference" – you need journey only as far as Mallorca and a 600-year-old rural estate outside the market town of Campos.
Es Revellar Art Resort is different. Best described as an art museum with 17 individually designed and decorated guest rooms, it's the only land art centre in the Mediterranean – where art meets nature.
In this extraordinary place – one man's dream made a reality – you are immersed in the unique experience of sharing time and space with numerous fascinating works of art. Some are indoor exhibits; for example, in three museum-like spaces what's probably the most-important collection of ethnic art in southern Europe. Many other works are amidst trees, shrubs, lawns, and water features in the extensive landscaped gardens, where the soul-soothing serenity and beauty awaken every sense.
Es Revellar Art Resort has the ability to surprise even the worldliest of discerning travellers – be they art collectors, connoisseurs, or simply aesthetes seeking a unique holiday or short break without the irksome aspects of long-haul travel. The mass tourism often associated with Mallorca seems as far away as the moon, yet the Caribbean-like Es Trenc virgin beach and cosmopolitan capital Palma are just a short drive away.
Guests may instead choose to stay within the estate, as if invited by friends to stay at their large characterful country home – staffed by a young and highly trained hospitality team.
Es Revellar Art Resort opens to non-resident guests twice a week for the 'Noche de Arte': a guided tour, followed by dinner in 'La Cocina del Huerto' (the breakfast and dining room located in the heart of the kitchen's fresh produce garden) and an unforgettable sound and light show. The restaurant also welcomes daily diners who are looking for somewhere really different to eat out.
International recognition has included being featured this year in 'How to Spend It' ('The Financial Times'). The antidote to impersonal bedrooms in cookie-cutter and design hotels, Es Revellar Art Resort offers authentic accessible luxury… and a difference. Kathleen Lee would surely approve.
Address details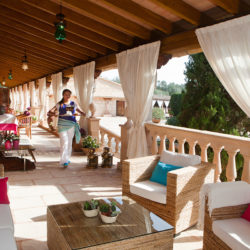 Es Revellar Art Resort Hotel Mallorca
Camí des Revellar, Km 3,7, Campos