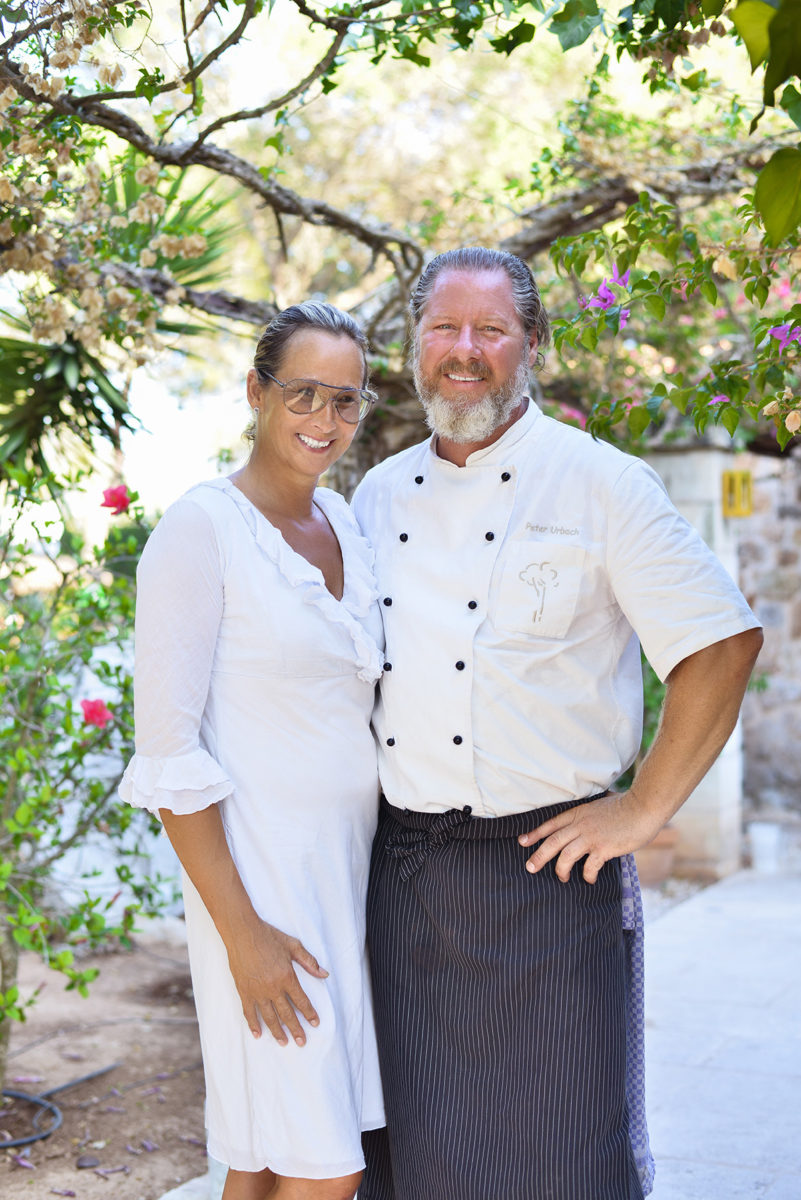 On the subject of travel, the renowned Indian author Anita Desai remarked: "Wherever you go becomes a part of you somehow." In the case of Elvira and Peter Urbach, wherever they go could become a part of the menu at their restaurant Es Pinaret on Mallorca. The German restaurateurs spend time each winter soaking up culinary inspiration on their travels to exotic locations.
Their customers can taste the results of these wanderings in the exciting new fusion dishes that chef Peter creates for the following season's menu. Elvira, who leads the front-of-house team, delights in explaining the origins of some of her husband's travel-influenced culinary creations.
Es Pinaret is tucked away amid pine trees in a country lane off the Ses Salines to Colònia St Jordi road. It's a rural haven that's particularly appreciated by those who spend most of their time in an urban environment: enter the romantic garden for dinner on a warm evening and a sense of wellbeing quickly sets in. The sounds of birdsong and the gentle buzz of convivial conversation form the soundtrack to one's own brief escape from the routine of daily life.
Your fellow diners will be mainly German or Swiss: a mix of holidaymakers and locals. But, being seasoned travellers, Elvira and Peter enjoy interacting with people of all nationalities – which is reflected in Es Pinaret's varied clientele, as well as its international team of staff.
The couple has more than 20 years' experience as restaurateurs and had a family restaurant in Germany for ten years, before moving to Mallorca in 2005. Their hideaway finca is the location of both home and restaurant. At Es Pinaret, fresh produce is turned into a small and carefully compiled menu of dishes fusing Mediterranean with Asian or Mexican cuisines.
Eleven years of running their restaurant has not dimmed the couple's obvious enthusiasm: "We want our customers to feel at home and enjoy the tranquil ambience here among friends," Peter says. "Every day we enjoy what we do." That's evident: every year they interrupt their winter break to open Es Pinaret to customers over the festive period …
Address details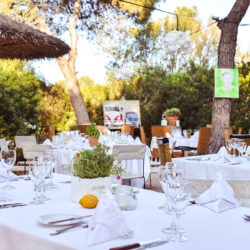 Es Pinaret
Crta Ses Salines – Colonia St Jordi, km 10, Ses Salines