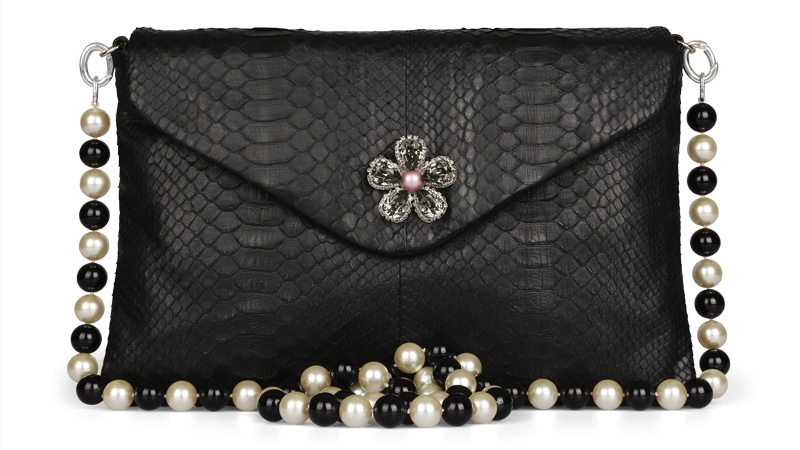 At first glance you might this that THE ENVELOPE from the Helen Cummins is just a handbag – albeit a divine one but still on closer assessment one might see that actually it is a handbag, a necklace and a brooch. So how does this work?
The Envelope comes with a leather strap – to use for more informal occasions. When going out in the evening and you want to dress-up a simple LBD or add some timeless glamour you can wear your Envelope with the pearl strap. Whats more is that you can create your own look by choosing your colour combination.
When you want to wear the pearls as a necklace – you simply detach the silver or gold plated clasps and you have a pearl necklace which you can wear short as a doubled string or long as a single string.
When you want to add some sparkle to pearl necklace – just attach the pearl brooch and you have created yet another look!
The Envelope – a handbag, a necklace and brooch all in ONE.
Click here to buy your handbag online at shop-luxury.com