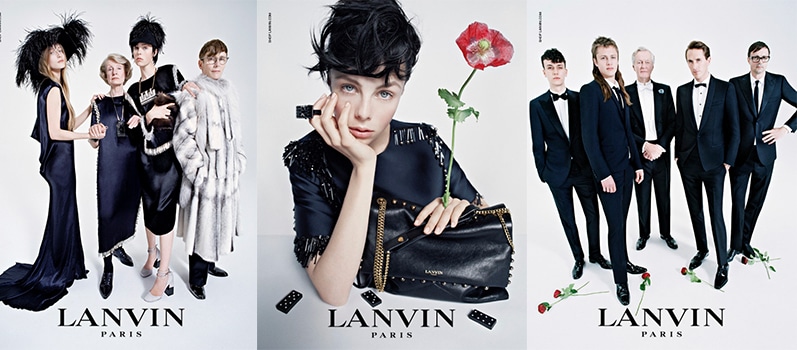 Edie Campbell, the young and very successful British super model is the star of Lanvin's Fall Collection for 2014.
But this young lady had the luck to pose with her extended family for the new, elegant and lighthearted collection. The model definitely has it in her blood. Her mother, Sophie Hicks is a former fashion editor at Vogue UK and Tatler and her grandmother, Joan, used to be a well-known model back in the 1950's. Edie was joined by them, her younger sister Olympia, her father, her brother and the Campbell sisters' boyfriends, Matteo and Otis.
They all posed for the photographer Tim Walker and the result is not only stunning, but also looks like they had a lot of fun, as we can see in this video directed by Guy Stephens.