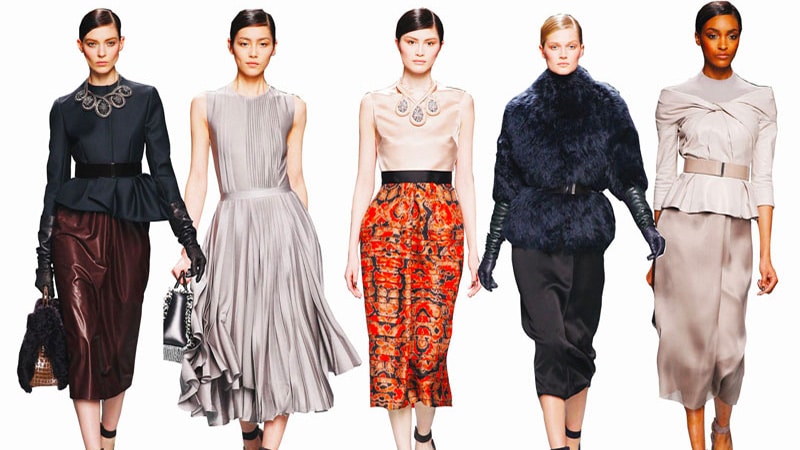 Dior's first collection after Galliano by Raf Simons embodies the minimalistic and classic elegance of the '40s and '50s. Below-the-knee-length skirts and dresses are combined with belted jackets and long coats. Above-ankle-length trousers seem to be a recurring theme this season and Dior did not forget them. Dresses and skirts reminded of the Degas painting of exquisite ballerinas and the resemblance of the high heels to ballerina pointe shoes reflected this inspiration.
The colour palette was a symphony of dusty pink tones, dove grey, mauve and dark burgundy as well as black. With materials of silk, cashmere, brushed mohair and leather, making the collection extremely wearable. Delicately twisted necklines combined with turtlenecks underneath flattered the female shape.
For Dior less is more this season with simplicity equalling feminine elegance.