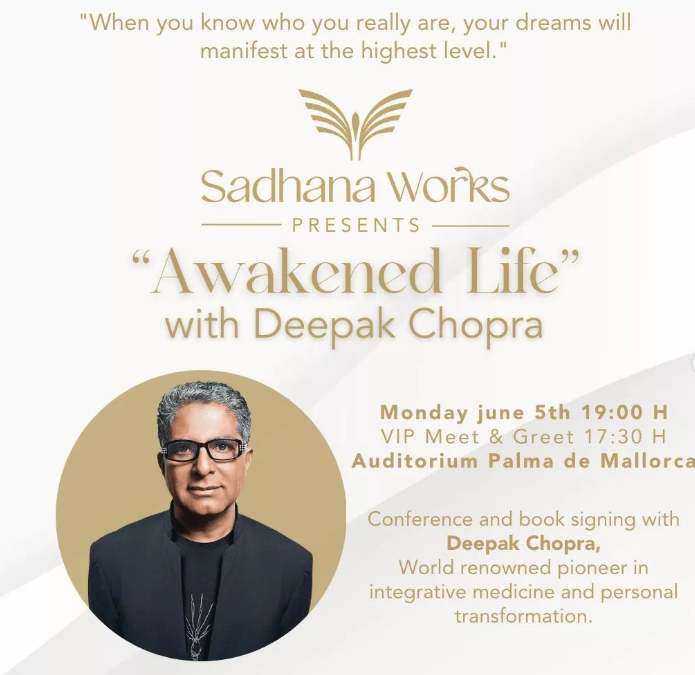 Created in 2020, its mission is to become the platform that helps the island of Mallorca position itself as the leading wellness and awareness tourism destination in the Mediterranean; Mallorca: inner paradise.
Its founder, Dr. Mariana Salinas, also known as Dr. Harpreet, holds a PhD in modern literature and cultural identity, as well as numerous certifications as a Meditation Instructor, Therapist and Kundalini Yoga teacher.
In the path of building Mallorca as the main destination of wellness and consciousness in the Mediterranean, Dr. Mariana Salinas and Sadhana Works are attracting great world referents and institutions in the field of health and wellness such as Gurmukh, Jugat Guru Singh or The Chopra Foundation so that, together with local companies and public institutions of Mallorca, they contribute to the consolidation of Mallorca as a reference destination of wellness and consciousness.
In this sense, one of the great events that will take place soon is the presentation of Deepak Chopra by Sadhana Works in his only visit to Spain in 2023. Dr. Chopra is a reference in integrative medicine and personal transformation in the United States, considered by TIME magazine as "one of the 100 most influential people of the twentieth century", and one of the most lucid and inspiring philosophers of our time.
The event, Deepak Chopra's Awakened Life, presented by Sadhana Works, will take place on Monday, June 5 at the Auditorium in Palma de Mallorca.
In addition to this, during the coming months, more events will take place as part of the positioning of Mallorca as the main destination for wellness and awareness. Consult all the agenda on Sadhana Works website.
Reservations and info
Address details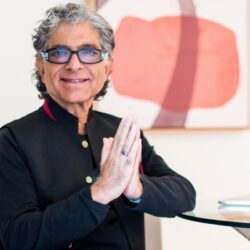 Sadhana Works
C/ Sant Feliu, 17 Local 8&9 07012 Palma de Mallorca