Mallorca attracts a rich international community of entrepreneurs who come to the island looking to live a life they love and boost their career path. It's often not talked about enough, but having a strong network of like-minded connections is perhaps the best way to take root on the island.
These four stories feature foreigners who made the move to the island and found themselves reaching out to the hc/ Connect & Grow Conscious Business Community to make valuable connections and make the transition easier. These are their stories: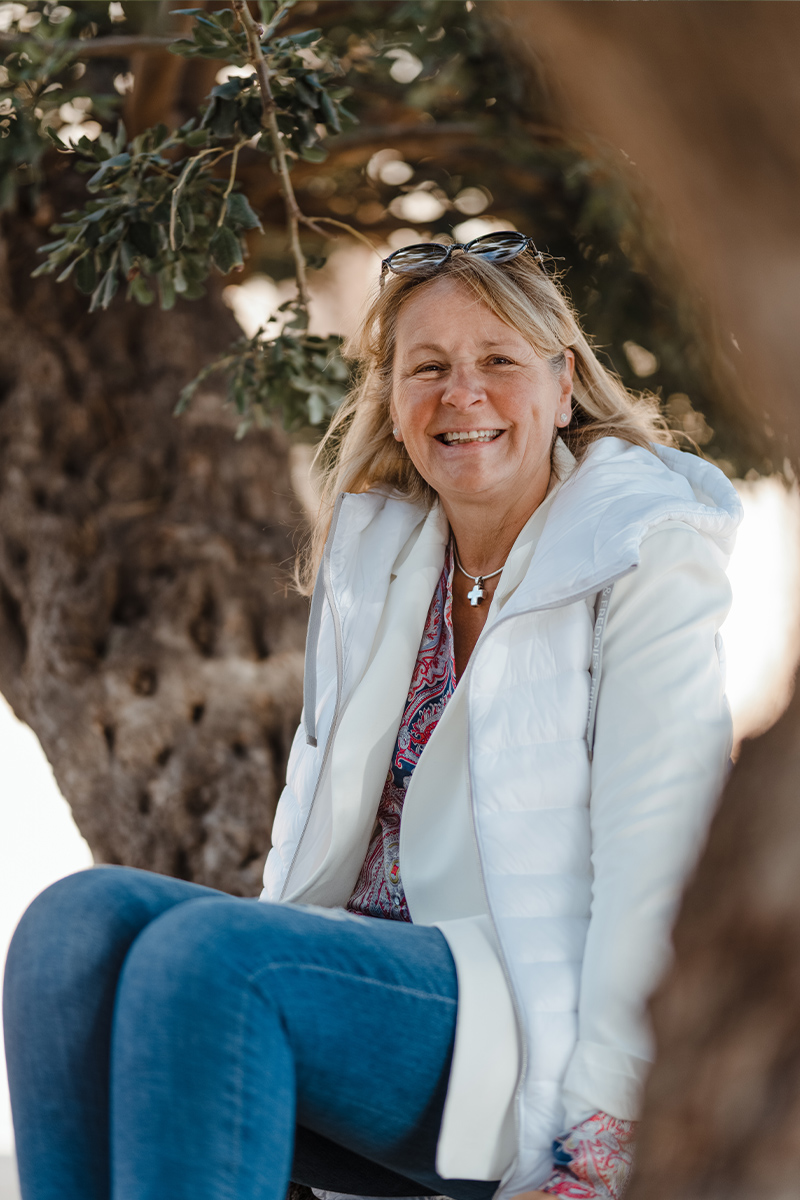 KARIN KÜHBACHER
Switzerland & Austria
Owner of BODYTERIA Vitality Studio
Moved to Mallorca in 2021
"I was 17 when I first visited the Balearic Islands, and when I left I was in floods of tears. Every time I came here on holiday I would end up crying when I left. I love to travel, and I've been to many beautiful islands, but I would only end up in tears when leaving the Balearics. Perhaps there is a connection from a previous life, but Mallorca truly feels like home.
We initially bought our property here as a holiday home in 2010 whilst living in Austria running a hotel. When we had to close during winter 2020 because of the pandemic, it gave us a unique opportunity to spend the season here, which eventually led to the decision to move permanently. We live in the southwest and adjusting was very easy for both us and the children. Now, I can say I'm addicted to island life. I grew up in countries with mountains and snow – in the middle of the Alps, so I love having the seaside so close, and the wonderful warm climate."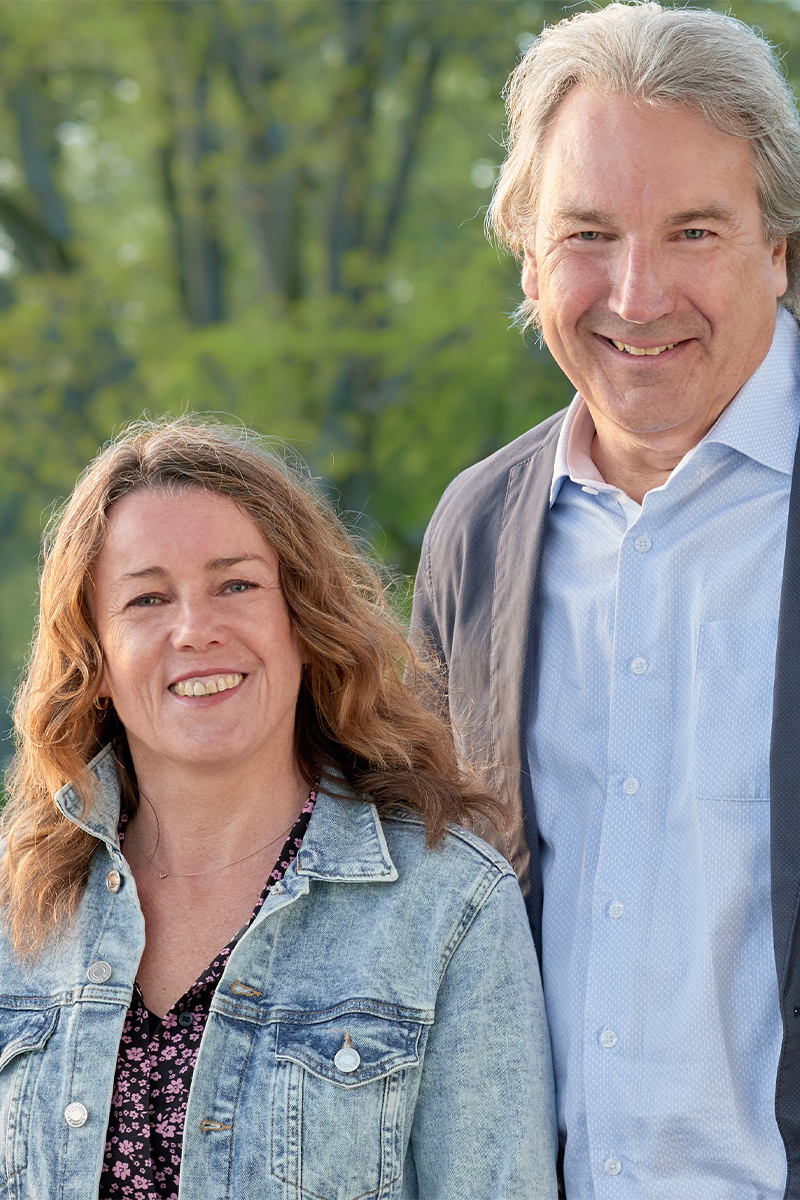 MICHAEL PIPLACK
Germany
Co-founder of website www.demenz-und-du.de
Moved to Mallorca in 2022
"My partner Jolanta and I are from Hamburg where we met four years ago. Jolanta worked in a residential home for people with dementia, and since my mother had dementia I understood the suffering that relatives of those with this disease went through. From our combined experience a new business idea was born – a website where relatives of people with dementia could access valuable information, resources and support. Building an online business gave us the freedom to live anywhere we wanted, and from several vacation trips to Mallorca we knew it was a wonderful island. We love the perfect mix of warm climate, wonderful views and light, beautiful nature, and the city of Palma which offers all kinds of fun. In this special atmosphere, settling in and meeting people has been effortless, and we have never felt alone or helpless. Now we have found our rhythm here we are planning to offer support for older residents, with or without dementia, and eventually offer courses for their relatives on the island we now call home."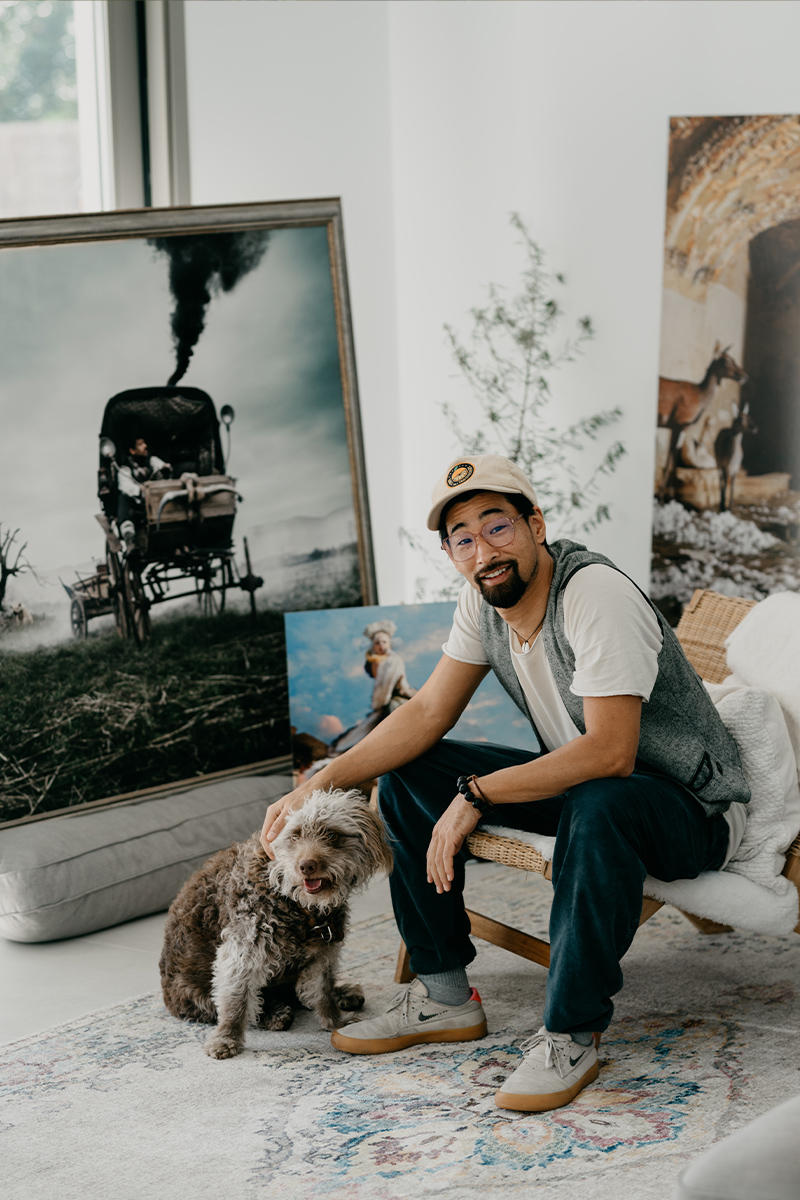 JIRO SHIMIZU
Japan
Art Photographer & Media Producer
Moved to Mallorca in 2020
"Arriving here I had an instant feeling of coming home. Mallorca presents a beautiful mix of pure nature, heartfelt people and a sense of opportunity. I think the island is a fabulous place for creating art. Inspiration comes in its beauty and traditions, and the space allows me to grow as a person and as an artist. My partner and I come from big cities so we feel the difference in pace which has had a real calming and softening effect on us. In such comfortable surroundings I feel even more motivated and better focused to deliver excellent art photography, and passion for my commercial projects. What I think I love most, however, is my sense of well-being here, and that my little family is very happy. We have made great friends and have integrated into a very loving community. There's an energy of truly seeing one another, and lifting each other up, and in the end, I think that this is why we have chosen to be here."
AMALIE APPEL
Germany
Founder of website & project "Advanced Art of Living"
Moved to Mallorca in 2023
"I had long dreamed of slow living in Mallorca. The beauty and diversity captivated me 25 years ago when I discovered the island with my annual fasting hiking groups. I still look fondly at pictures of my first hike up the Galatzo, the special light and the deep blue sea always in view. Moving to the island after entering so-called retirement has seen me take on a new project – accompanying mature people to consciously shape their third stage of life in such a way that these precious years are among the most meaningful, fulfilling and happiest of their life. For me, it's about creating a new consciousness through advanced living and bringing that together with slow living on the island. 'It is not important to be young in years, but to live whole, real and alive'. This has become my guiding principle ever since I spotted 'silver curls' in my reflection. And now, I am embodying this – living my own dream, on Mallorca."
If you want to know more about the hc/ Connect & Grow Conscious Business Community and become a member, apply for membership now.
Text by Ché Miller | Photos by Sara Savage