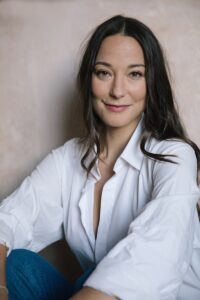 Join our first hc/ Connect & Grow Business Master class with Tatjana Cadenovic, an entrepreneur and conscious leadership coach with many years of experiece in the corporate world, who is now encouraging leaders across the world to embrace a more conscious business perspective.
In an increasingly complex and challenging world, business leaders need to navigate a new reality, where linear thinking is no longer of use and a more conscious approach is needed to solve new problems and paradigms. In Tatjana's words "leaders with the old consciousness caused the problems we face today, leaders with a new consciousness are needed to solve the problems in the new reality that we live in".
In this Master Class, you will go through the main aspects related to conscious business and learn how to implement them in your daily life for business success. Here are some of the main topics we will cover:
What is conscious leadership and why is it more important than ever.
IQ, EQ and BQ and the need to use all of our human intelligence for innovative and creative problem solving.
The importance of presence for business and personal success.
Practical exercises you can do to become a more conscious leader.
What it takes to become a truly positive force in the world today.
When: 16.02.2023 (Thursday) from 17:30h to 20:00h
Where: hc/ Living & Business Lounge
Cost: Members: 20 euros + IVA / Guests of members: 35 euros + IVA
This masterclass will also be recorded and available to members online FOC.
If you are not a member of hc/ Connect & Grow yet, apply for membership now and enjoy all the benefits and events of this new conscious business community in Mallorca.
Please reserve your place via our online booking system.
Join us for a HC/ Master Class
We look forward to seeing you then.
Address details
hc/ Living & Business Lounge
C/ Jardí Botànic 2